Vampire's Faith
"Spicy romantic interplay; highly recommended."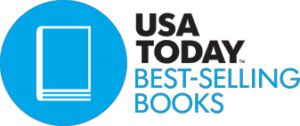 Vampire Ronan Kayrs wasn't supposed to survive the savage sacrifice he willingly endured to rid the world of the ultimate evil. He wasn't supposed to emerge in this time and place, and he sure as hell wasn't supposed to finally touch the woman who's haunted his dreams for centuries. Yet here he is, in an era where vampires are hidden, the enemy has grown stronger, and his mate has no idea of the power she holds.
Dr. Faith Cooper is flummoxed by irrefutable proof that not only do vampires exist . . . they're hot blooded, able to walk in sunlight, and shockingly sexy. Faith has always depended on science, but the restlessness she feels around this predatory male defies reason. Especially when it grows into a hunger only he can satisfy—that is if they can survive the evil hunting them both.
 
Other Books in the Dark Protectors Series
"Spicy romantic interplay; highly recommended."
.
"This story has a boat load of twists, surprises, mind boggling action and pantie melting passion that left me so H-O-T, I am surprised my kindle didn't have scorch marks on it! I am now BEGGING Miss Zanetti once again, for MORE in this darker, hypnotizing new Dark Protector world!"          —
FIVE STARS Marie's Tempting Reads
.
"The new plot line has depth, potential, humour, danger, suspense, nostalgia … checking off all the boxes on a paranormal lover's wish list. Not only does Zanetti's latest book guarantee hours of re-readable enjoyment, I absolutely can not wait for the rest of this exciting series to unfold. There are new baddies to defeat and new mates to be discovered. This was wonderfully creative and well written!" —Buffyanna's Reviews
.
"VAMPIRE'S FAITH brings together some of the familiar faces we have learned to love throughout the author's Dark Protector series. The premise is edgy, intricate and descriptive; the characters are sassy, passionate and inspiring; the romance is seductive and fated." – FOUR STARS The Reading Cafe
.
"Who is Ronan Kayrs you say? Well I'm not telling, but I can tell you that I fell madly in love with him. He was a major bad ass warrior, a protector, at times playful and all alpha!" – FIVE STARS Jessica's Over The Top Reading Obsession
.