Workshops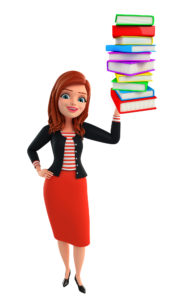 Rebecca has given workshops all over the country, and if you'd like for her to visit your writer's group, just use the contact form on this website for requests.  She can tailor a workshop for your group based on what you need.  She's also available for virtual workshops should your budget be limited.
A few of the Workshops Rebecca has given:
Engage Your Fans by Writing a Multi-book Series with Individual Character and Book Arcs
Returning to a series, in any genre, is like coming home after a time away—both for authors and readers.  Writing a series is rewarding because it allows an author to return time and time again to a created world, it helps to build a faithful fan base, and it's a good way to make money.  Fans enjoy returning to well-crafted worlds and checking in on those characters they fell in love with in earlier stories, but that new story has to be good enough to draw in new readers…and keep them.  We'll explore how to build, what to add, and what to delete with character, book, and series arcs.
Sophisticated Craft Mistakes Made by Authors
Whether you're an experienced author or are just starting out, there are several craft blunders we need to watch. Sure, rules are made to be broken.  But if your current project is falling flat, there may be a couple of quick craft areas to investigate.  Are you properly setting the scene?  How about using tags correctly?  What about point of view issues and logic problems?  We also look at bumbling beginnings, proper scene layering, and contrived conflict.  This workshop will not only address ten craft blunders we can all stumble over but will give concrete examples of missteps and how to fix them. PowerPoint slides will be used for visual impact as well as to encourage audience participation.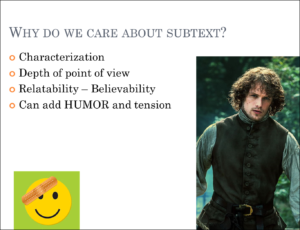 Add Suspense and Tension to Your Writing Using Subtext and Plot Twists
Join NYT Bestselling author Rebecca Zanetti for an engaging workshop on how to keep your readers turning that page and skipping dinner. Stating the obvious is boring for both the author and reader.  Regardless of genre, every book should have tension and suspense, which can be accomplished by using subtext and twisting your plot, among other devices.  We'll have an exciting powerpoint with concrete examples from books and film.  No questions are off limit!
Writing Fast: Tips, Tricks, and Cautions:
Writing a novel in thirty days or less tests the writer's commitment to their craft. The most prolific novelists open many doors toward success. By writing a chapter a day for thirty days, a writer can produce no less than ten to twelve novels in a year. Joss Whedon wrote in his Top 10 Writing Tips, FINISH IT. Having the discipline to write a novel in thirty days fulfils Whedon's tip. This panel offers writers valuable insight on how they can get the stories in their heads written in a month or less.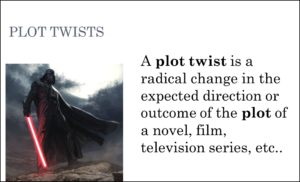 Nutty as a Fruit Cake but NOT Legally Insane
There's a fine line between true insanity and legal insanity. Join USA Today Bestselling Author and Practicing Attorney Rebecca Zanetti in learning about the legal defenses and excuses that may make your villain more difficult to prosecute…or help your hero skirt the fine line between right and wrong.  In this workshop, we'll cover the legal requirements of a plea of insanity, self-defense, defense of others, battered woman's syndrome, necessity, duress, and entrapment…all in a fun hour completely lacking in legalese or Latin.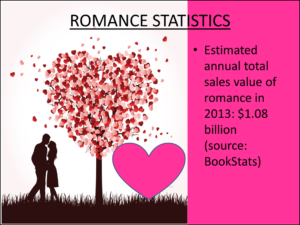 Paranormal romances:  Dead, Soft, or Rearing up to Bite?
How to make your book stand out in a crowded market.  This workshop will also illustrate how the different paranormal species are doing in the different formats. While vampires may be soft in trade, they're selling well in digital.  How about mass market?  Witches are gaining strength in mass market.  Also, an explanation of how a sales director from a large publishing company sells books to bookstores…within a sixty second timeframe.  At the end of the workshop, attendees will understand the market and have an idea of which avenue(s) to pursue in the paranormal arena.
Your Brain on Alpha Males: An Anthropological Perspective
Alpha males are still the rage, whether they're vampires, bikers, Vikings, soldiers, Highlanders, cowboys, cops, or the guy next door.  Enjoy a frank discussion about Alphas and their appeal to intelligent, well educated, and strong women.  What works, what doesn't, and is there even a line?  We'll look at the evolution of human behavior, gender studies, brain chemistry, and how to make your Alpha a fantasy to the women of today in a humorous, fun, and informative look at those stubborn, wounded, and strong men.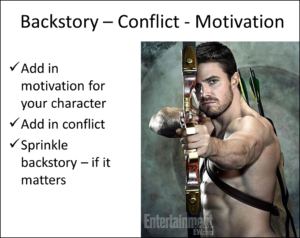 From Blank Page to Page Turner: The Editing Process Beginning to End
No matter which path you choose to publication, a good edit is crucial in fine-tuning even the best written book.  Learn the difference and necessities of conceptual edits, copy edits, page proofs, and more.  Also learn how to edit your own book, and what issues to be on the lookout for…and how to find the right editor for you.
Writing the Modern Romance: No Ripped Bodices Here
Romance fiction sales are estimated to have reached approximately $1.4 billion dollars last year, and writing romances can be a very lucrative career choice.  But what is a romance, and what does every romance, regardless of genre, require?  Learn the differences between single tile and category, learn the different genres, and get a view of the market as it sits today.  Get a brief lowdown on romance tropes and point out which ones are selling hot right now.  In addition, a discussion of heroes, heroines, external conflict, internal conflict, and happy endings will make for a fun and informative workshop.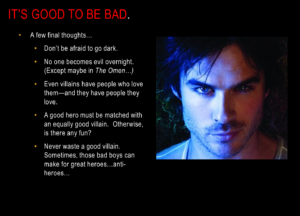 Dealing with Goal, Motivation, and Conflict in Your Own Life: Optimizing Your Writing Process while Keeping Your Motivation High.
Real life is full of conflict, distractions, and obstacles. We're told to include goal, motivation and conflict in our books…but how do we deal with such issues in our lives?  Sometimes it's hard to keep our motivation up and reach our writing goals. Learn how  to increase productivity–without increasing writing time–while still keeping motivation and joy of writing high. Learn  secrets to how to optimize your creativity and writing, while still having time for those pesky conflicts elements like kids, spouses, pets, diets, and full time jobs—and still keep a smile on your face while doing it all. Well, at least for most of the time.
Untie Your Tongue: How to Lead Successful Workshops and Author Events with Confidence.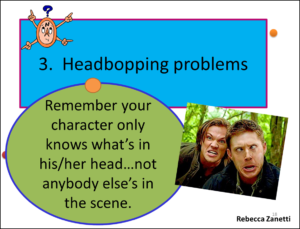 There's more to being a successful author than allowing the voices in our heads loose while typing away dressed in our yoga pants and worn T-shirt.  We have to get out into the world and not only meet but talk to real people.  As writers, we are articulate and accomplished in our prose, but the same is not always true when we speak, especially at public appearances. And yet, at workshops, readings, book clubs, and signings, we need to master public speaking in order to build our brand, connect with our readers, and promote our books.. Learn how current and proven teaching methodology can enhance your author appearances and your social media interactions with your readers.
Other workshops:
How to Layer through your Writing

How to find an Agent

Marketing and Promotion

Setting and Keeping Goals

Writing Across Genres

Writing Romantic Suspense

The Serial Killer Next Door

The Hero's Journey

Character Arcs…Beginning to End