WICKED BURN –
June 7, 2016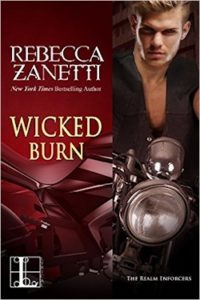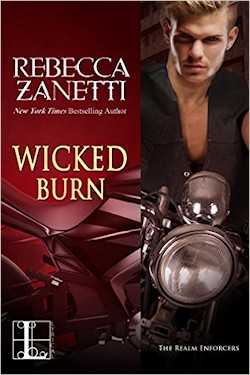 Book #3 of The Realm Enforcers series
Simone Brightston knows she can beat the rap her enemies are pinning on her. An Irish witch is nobody's fool, and she didn't get to her position on the high council without serious power. But her cousins want her to hide out–and they somehow convinced her arch nemesis to play getaway driver.
Of all the men she's known, Nikolaj Veis is the hardest to intimidate. With his demon-dark eyes and his inscrutable beauty, he's as desirable as he is dangerous. And he knows better than to underestimate Simone. So when he pulls up on a roaring bike and tells her to climb on or fight it out, she grabs a handful of jacket and holds on tight. Running from the law may not be the smartest plan. But when it comes to Nick, hot pursuit and a blazing fast ride are exactly what Simone's looking for . . .
Includes the brand new Dark Protectors novella, 'Talen'!
---
SHADOW FALLING –
August 30, 2016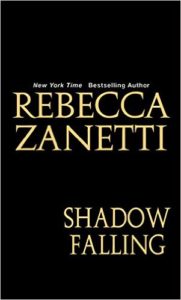 Book #2 of The Scorpius Syndrome series
More details coming soon!
Pre-Order Now!
---
SHADOW FALLING –
October 25, 2016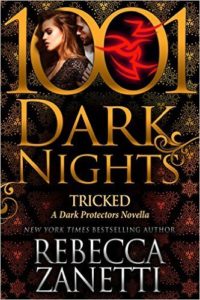 A Dark Protectors Novella
He Might Save Her
Former police psychologist Ronni Alexander had it all before a poison attacked her heart and gave her a death sentence. Now, on her last leg, she has an opportunity to live if she mates a vampire. A real vampire. One night of sex and a good bite, and she'd live forever with no more weaknesses. Well, except for the vampire whose dominance is over the top, and who has no clue how to deal with a modern woman who can take care of herself.
She Might Kill Him
Jared Reese, who has no intention of ever mating for anything other than convenience, agrees to help out his new sister in law by saving her friend's life with a quick tussle in bed. The plan seems so simple. They'd mate, and he move on with his life and take risks as a modern pirate should. Except after one night with Ronni, one moment of her sighing his name, and he wants more than a mating of convenience. Now all he has to do is convince Ronni she wants the same thing. Good thing he's up for a good battle.