SHADOW FALLING – August 30, 2016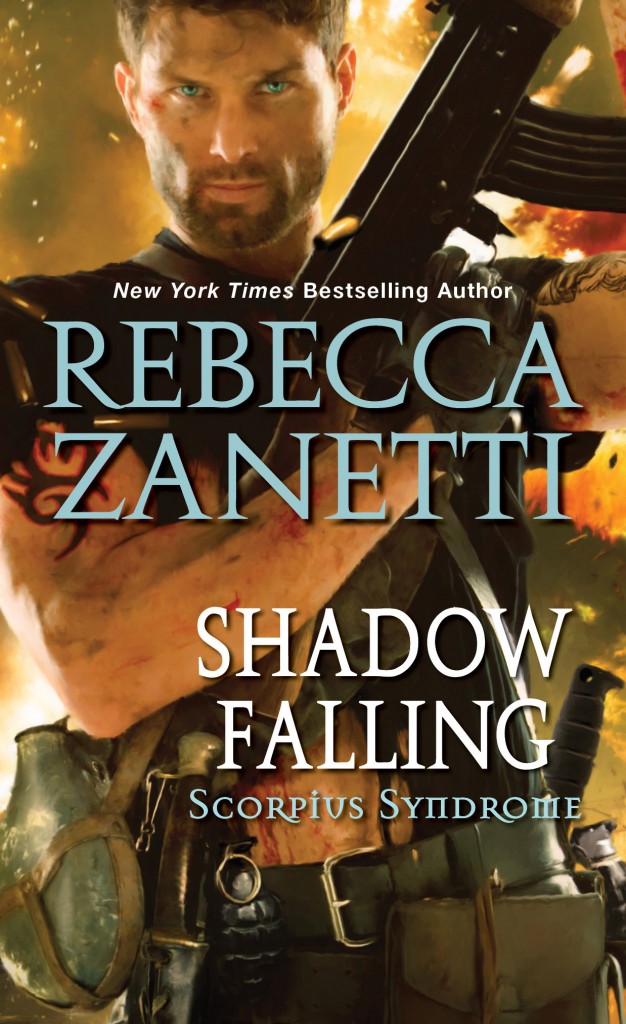 Book #2 of The Scorpius Syndrome series
Sexy, tough, and deftly sprinkled with dark humor."—New York Times bestselling author Larissa Ione
Before the Scorpius Syndrome tore through North America and nearly wiped out the population, Vivienne Wellington was the FBI's best profiler. The bacteria got her anyway. But she survived. She recovered. And when she woke up from a drug-nightmare of captivity, her trust in her fellow man had gone from shaky at best to nonexistent. Her mysterious rescuer wants to convince her he's the exception. But no matter how tempting he is, with his angel's eyes and devil's tongue, Vinnie knows she shouldn't trust him.
If the FBI were still around they would rate Raze Shadow as one of the bad guys. His military training can't wipe out his association with the Mercenaries, the most feared gang in a thousand miles. His loyalties are compromised. He won't even tell Vinnie his real name. But there's no FBI in the new America of fear and firepower, only instinct and risk. And the way his arms wrap around her tells its own story. Whatever else Raze is concealing, he can't hide his desire . . .
"Thrilling post-apocalyptic romance at its dark, sizzling best!" —Lara Adrian
Pre-Order Now!
---
DEADLY SILENCE –
October 4, 2016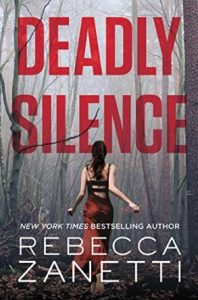 The Sin Brothers continue with the Blood Brothers spinoff!
The first book in a breathtaking new romantic suspense series that will appeal to fans of New York Times bestsellers Maya Banks, Lisa Gardner, and Lisa Jackson.
Pre-Order Now!
---
TRICKED –
October 25, 2016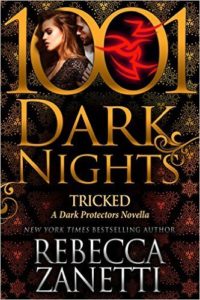 A Dark Protectors Novella
He Might Save Her
Former police psychologist Ronni Alexander had it all before a poison attacked her heart and gave her a death sentence. Now, on her last leg, she has an opportunity to live if she mates a vampire. A real vampire. One night of sex and a good bite, and she'd live forever with no more weaknesses. Well, except for the vampire whose dominance is over the top, and who has no clue how to deal with a modern woman who can take care of herself.
She Might Kill Him
Jared Reese, who has no intention of ever mating for anything other than convenience, agrees to help out his new sister in law by saving her friend's life with a quick tussle in bed. The plan seems so simple. They'd mate, and he move on with his life and take risks as a modern pirate should. Except after one night with Ronni, one moment of her sighing his name, and he wants more than a mating of convenience. Now all he has to do is convince Ronni she wants the same thing. Good thing he's up for a good battle.
---
JUSTICE ASCENDING – January 31, 2017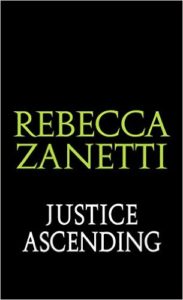 Book #3 of The Scorpius Syndrome series
"Thrilling post-apocalyptic romance at its dark, sizzling best!" —Lara Adrian
Before surviving the Scorpius bacterium, Tace Justice was a good ole Texas cowboy who served his country and loved his mama. After Scorpius, the world became dark, dangerous, and deadly—and so did he. The Vanguard medic is stronger, faster, and smarter than before, but he's lost the line between right and wrong. His passion is absolute, and when he focuses it on one woman, there's no turning back for either of them…
Sami Steel has been fighting to survive right alongside Tace, convincing the Vanguard soldiers she's one of them. In truth, Sami is a former hacker turned government agent who worked at The Bunker, where scientists stored both contaminants and cures. Only she knows the location, and she's not telling. Yet when sexual fire explodes between her and Tace, she'll face even that hell again to save him.
"Sexy, tough, and deftly sprinkled with dark humor." —New York Times bestselling author Larissa Ione
Pre-Order Now!
---
More details coming soon…