The New York Times, USA Today, Amazon, iBooks, and BnN Bestselling series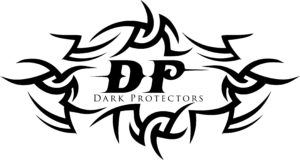 The Kayrs family leads not only the vampire nation, but also the Realm, which is a coalition of vampires, shifters, and witches. Years ago, an evil vampire race called the Kurjans declared war on the Realm by creating a deadly virus that infects vampire mates. The virus attacks chromosomal pairs and takes mates from immortal to human, and maybe down to death. No cure for the virus has been found for mates, and the vampires, who are male only, know that time is running short. (The Realm Enforcers is a spinoff series where several of the Dark Protectors will make appearances).
Click on the book for more information, cover copy, reviews, trailers and to purchase.
8 Printable List – Word 8 ~Printable List – PDF~
THE DARK PROTECTOR Series (in order) from Kensington: