TWISTED
Dark Protectors #5.5
In human form, Terrent Vilks is all male animal—dark, ripped, predatory. As wolf, he's unforgettably dangerous, unforgettably hot. Yet Maggie can't remember him…
Not even when she learns she once agreed to mate him. Yeah, that was years ago, before she was kidnapped and tortured, before she lost her memory. Now she knows just one thing about herself—she'll do whatever it takes to bring down the monsters who took her, even trust her ex.
He's got her right where he wants her…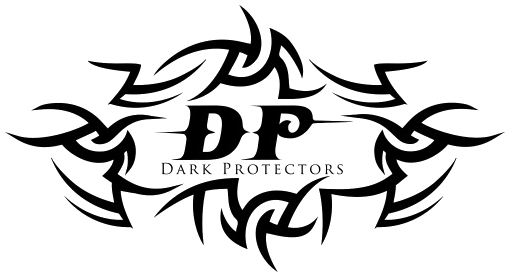 Book Buy Links: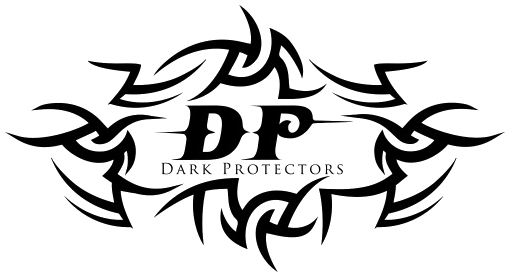 Twisted Excerpt 1:
Terrent made the split decision to shift from wolf to man just in time to smack into the woman and start twisting through the air.  He timed the movements so he'd hit first, calculating the distance and ground cover.  Tucking her close, he allowed his right shoulder to impact, immediately rolling over several times and keeping her off the ground.  The pain didn't hit until they'd finally stopped.
Agony burst like fire through his shoulder.
He took a deep breath, mentally dispatching healing cells to the muscles and tendons.
Maggie shuddered on top of him, her heart beating so hard he could feel it on his chest.  The woman levered herself up, tears streaming down her face.  "I'm sorry, I'm sorry, I'm so sorry."  Straddling him, she patted his chest, his stomach, his face.  "I'm sorry."
God, she was cute.
Her breasts glowed in the moonlight, and she was sitting smack on his groin.
Suddenly, he forgot all about his shoulder.  "Why did you shift?"
"I couldn't help the change."  She ran her palms down his arms, obviously searching for injuries.  "I'm still regaining my strength from having the virus for so long, and sometimes I can't hold the wolf form."
His eyebrow lifted. "Maybe you should've told me that before we climbed rocks."
"Um, yeah." She bit her lip.  "But I was having so much fun.  You don't like heights, anyway, so I wouldn't have thought to tell you."
"I don't mind rocky hills when I'm in wolf form.  But flying? Or climbing trees?  Or, God forbid, high-rise buildings?  No way."  Then he waited for reality to hit her.
She finished patting him down and relaxed, her knees on either side of his hips.  Straddling him.  All movement stopped.  Her pretty brown eyes widened.  A lovely pink flush rose from her breasts to her face.
Fascinating. Absolutely fascinating.
He expected her to scramble off him.  To stutter. Instead, she tilted her head to the side and slowly, so damn slowly, flattened her palms against his chest.  A low purr rumbled up from her abdomen.
A wolf who purred. His head might explode, she was so damn perfect.
She swallowed. "You're naked."
"So are you."
She wiggled a little bit.  Heat roared between his ears and down his spine.  He grabbed her hips to hold her in place.  "Ah, don't wiggle."
Her blush strengthened to a red that had to burn.  "Sorry."
She didn't look sorry.  Heat lightened her brown eyes, and curiosity filled her expression.  Wolves.  Always curious.
She wasn't the only one wondering.
He slid his palms up her flanks, ignoring the pull in his injured shoulder.  It'd heal within minutes.  Her skin was smooth and so damn soft.  He remembered how soft.  It had been hell leaving her in safety the last decade while he hunted the additional werewolves created during the war. He'd had a job to do, and he'd done it.
She ran her hands along his ribs, a small smile tilting her lips.  "You're so big."
"Too big?"
"No.  Just big."
He outweighed her by a couple hundred pounds.  When they'd dated before, she'd liked his size.  Before she'd been taken and infected with a virus by their enemies. Did soldiers scare her now?  Rage ripped through him, but he forced his anger down.   "I won't hurt you."
She nodded, absorbed in watching her hands drive him crazy.  "Why the one fang?"
"Huh?"  His anger dissipated in a flash.
"The one fang mark on my butt.  You have two fangs."
Oh.  "I had broken one off in a fight with a werewolf earlier that day.  It took about a week to grow back."  Probably a good thing, too, or he would've marked her.  Not that he wasn't going to soon.
"Oh."  Her gaze met his, and she blinked.  "Well, ah…"  She bit the inside of her lip and looked away.
"What, Maggie?" He tried to gentle his voice, but her tight little body on him had the words emerging guttural.
"I don't remember how to do this," she whispered, her gaze on his collar bone.
His heart flipped over.  Jesus. She might as well cut it out and wear it for a hat.  The little organ—and anything else he had—belonged to her.  The sexy, cunning, pretty little wolf had a sweetness to her that shocked him, considering what she'd gone through.  He wanted that sweetness to wrap around him and never let go.
His hold tightened. "Wanna learn?"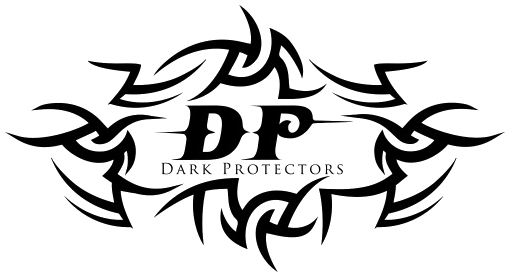 Twisted Excerpt 2:
"Why didn't you mark me? I mean, back at the cabin." Shit. She hadn't meant to blurt out those words. But she'd been restrained, turned on, and would've agreed to anything.
His hold tightened. "I'll mark you when you're ready. When you agree with a clear mind."
"What if I don't agree?"
"You will." He brushed a kiss along her temple. "Mating is forever. You need to make the choice on your own."
What an awfully reasoned approach for a wolf to make. "Sometimes you surprise me."
His shrug nearly knocked her on her butt. "Sorry." He helped to right her.
"My fault." Being a klutz sucked. "So, um, when you fought, you were both human and wolf. That's not normal, is it?"
" No."
She waited for more, but he remained silent. "I don't understand."
"It's part of being Skene. We're good fighters because of the ability, which is one of the reasons our enemies took us out. It was also why I was trained so early to be on the Council."
Sounded seriously lonely. Maggie wrapped her fingers tighter around his. "So, how about a tour of the wolf headquarters?"
"Sure." He maneuvered her closer to the main lodge. "Are you considering staying here?"
The thought occurred to her to lie, but she couldn't do it after the day they'd shared. "No. Even if I remember my life and know I love you and want to get hitched, I'm not living here without you."
"You can't hunt with me."
Now she shrugged. "So it's an impasse. We don't mate."
"We've had this discussion before."
"I was right then, too."
He slowed. "Are you remembering?" Her shoulders straightened. "No. I mean, sometimes I hear your voice right before I wake up. Your voice with the brogue. But that's all."
He turned her to face him. "That's incredibly sweet." Warmth settled across his rugged cheekbones.
Heat climbed into hers. "I'm not sweet. Telling you the truth seems to be the easiest path." Her grin even felt happy. "Even though I don't remember my past yet, I do feel like I loved you." She kicked a loose pebble, her gaze dropping. "A lot."
One knuckle under her chin lifted her face. "I loved you more." His mouth took hers.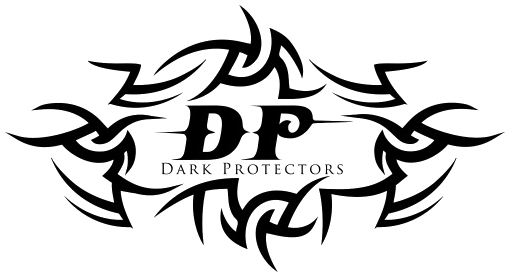 Reviews for Twisted:
**GothicMom's on Good reads (5 bloody fangs)
http://gothicmoms.blogspot.com/2013/08/twisted-review.html
Though only a short, Twisted is full of action, heat, humor and a great story. Fans of this series will LOVE Twisted, and readers only now picking up this series' will be running to the store, or their tablet, to jump in to the rest of this fantastic world of the Dark Protector's.
**Confessions from Romaholics (5 couples)
The sexual tension between the two of them is as thick as the fog rolling out of the woods from the first page to when they finally come together. Their story will sweep you off your feet. Their mating (again) is hot and wild, a roller coaster of passion and power, domination and submission.
This book just grabbed me from the beginning, and once begun, it was impossible for me to put it down. Totally enthralling, this book has it all: sizzling hot-action, jaw-dropping plots, smart-ass attitude, sarcasm and humor and let's not forget steamy, mind-blowing sex. If you love your cunning, powerful alpha male as a sexy as sin, dangerous bad boy, then you are definitely going to love Terrent. I did!!!!
"Twisted" is an amazing addition to "Dark Protectors" series, and if you loved this series you'll not be disappointed. It should be read as part of the series; as a standalone it would bring up too many questions regarding its backstory. It's worth the immersion!
**Bitten By Love Review's (5 stars)
https://www.goodreads.com/review/show/692785091
I adored this book. It is a must read for fans of Vampires and shifters and demons. In this new book we get to learn more of the Shifters and a different pack that has the ability to mask their scent.
**E Book Obsessed (5 stars)
You know I love Rebecca's Dark Protectors and I just loved Maggie's story. I have been waiting for this one for awhile now. Once we started getting some serious hints that Terrent wanted more than just a blood test from Maggie, and especially after Terrent started calling her "Little Wolf" with just enough sexual purr that you knew something was brewing.
Although there were still some unanswered questions at the end of the story, we finally learn more about Maggie and her missing pack as well as her previous life with Terrent. While Terrent does a very nice job of seducing Maggie back into his life.
**Reading in Pajamas (4.5 Stars)
I loved Terrent, the sexy alpha werewolf with a brogue. I love that Maggie meets his alpha tendencies head on and stands up for herself. She also isn't afraid to fight for what she wants. When Maggie and Terrent come together they have smoldering passion. This story has a great plot with lots of twists and turns, lots of action, great characters and plenty of steamy romance. I highly recommend this book and this series to all paranormal romance lovers!
**First Page to the Last Reviews (4 bookmarks)
https://www.goodreads.com/review/show/594960960?utm_medium=api&utm_source=grid_widget
I stayed up until midnight reading this one.
This is number 5.5 in the Dark Protectors Series. I haven't read the first five, but I will certainly be searching them out, and will be anxiously awaiting book 6, Shadowed. I stayed up until after midnight reading Twisted.
Even though I haven't read the others, I was quickly drawn into Ms. Zanetti's world of shifters. I like when an author can bring new readers to an understanding of their world and the past goings on without beating us over the head with it. Ms. Zanetti had a very natural way of bringing the past histories together in this new story.
Their coming together, rather to test those theories, is beyond hot. Totally makes this for a more mature reader.
While this book is in the middle of a series, it stands alone. Yet it still makes me want to know more.
Yes, indeed, I'd read this one again!
**The Book Chick (4 Hearts)
https://www.goodreads.com/review/show/596660532
I absolutely enjoyed this short but power packed story. Maggie and Terrent's relationship was definitely was more of the push-pull and push some more nature. Their interaction was potent and simmered with an undercurrent of passion.
It was nice to see Terrent as a man and a mate as opposed to the predator that the he appeared to be in the previous book. He was sweet to a small child and had compassion on the cheerleaders and their plight. Those cheerleaders — Shannon and Andrea — were completely hilarious. The ending to the story was perfect in how their machinations actually succeeded in accomplishing their goal.
Despite my neediness as a reader I really enjoyed this story and look forward to seeing who is up next.
In a few words: I highly recommend this book and this series to paranormal romance lovers.
**Books N Kisses- (4 stars)
https://www.goodreads.com/review/show/639223517
The characters of Maggie and Terrent are wonderful. I love the connection that they have even if Maggie can not remember it.
We finally get into the story of Terrent and Maggie but I wish the book had been a full story and not just a novella.
This is a great series that any shifter fan would love. You could probably read this book without reading the series but I would not recommend it. And Rebecca Zanetti is a incredible author so why would you want to?
**Red Hot Books (4 stars, B rating)
Rebecca Zanetti definitely knows a thing about creating anticipation! I have been excited for Maggie and Terrent's story since I first saw them face off in Consumed. I love that Maggie is this klutzy, amnesiac wolf who still manages to get the upper hand over a big bad enforcer like Terrent. I just can't believe he has waited so long the pick things back up.
I thought it was cool that there was more depth to their connection, I did enjoy the sexual tension and the hot sex between these two. There is also some pretty good banter. Maggie is sassy and smart. I like that she gives as good as she gets with Terrent. I also like that she isn't powerless in their relationship, even though Terrent is so strong and alpha.
**Paranormal Cravings (4 stars)
https://www.goodreads.com/review/show/610552163
Although this is a series, you can read this one perfectly as stand-alone. So if you haven't read one of the previous books from the Dark Protectors series it is not a problem. This novella is a joy to read nice compact without necessary fillers and fast-paced with a lot of action and a heavy dose of romance and sex. The storyline and ending not really a surprise but maybe that was just the best part of it. I really enjoyed reading Twisted and have to catch up on some of the other books from this series I haven't read yet because this is a series to keep!
**Gonza's Reviews (3 stars)
https://www.goodreads.com/review/show/595324284
I waited a long the history of Maggie and I was not disappointed. Now that this story has awakened in me the appetite for this series I can not wait for the next long story!
**Feminista's Reviews (4 stars)
https://www.goodreads.com/review/show/659220722
A lovely and sweet novella about a pair of wolf shifters, Maggie, the heroine who has lost her memory and Terrent the Alpha hero, who is determined to be a part of her life again.
This novella has intrigued me enough to want to read the other books in this series.
**Night Owl Reviews (4.5 stars)
http://paranormal.nightowlreviews.com/V5/Reviews/Happilyeverafter-reviews-Twisted-by-Rebecca-Zanetti
I loved how Terrent was alpha, strong and dominant. He is the perfect hero! Zanetti's writing had me rooting for the characters from the start of the novella! I recommend Twisted to fans and non-fans of paranormal fiction alike!
Back to the Dark Protectors MAIN PAGE