TEMPTED, TWISTED, TAMED
The Dark Protectors Novellas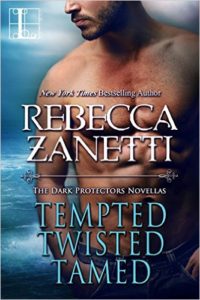 Tempted
On the run from a mental institution and her vindictive half-brother, it's safe to say that Sarah Pringle's happy life as a schoolteacher is on hold. Too bad that as far as self-defense goes, "run and hide" is the best she's got. And with the monsters that started her escape hot on her heels, that's not going to cut it for long…
That is, unless Sarah has a bigger, badder, hotter monster on her side. Max Petrovsky is right at the top of the list of alpha male ass-kickers. And he knows exactly what Sarah's up against. Good thing, because the minute he sees her something primal kicks in, turning everyday attraction into red-hot desire. As long as they're cooperating, why not mix some pleasure with business? Of course, Max should probably tell Sarah he's a vampire himself…
Twisted
In human form, Terrent Vilks is all male animal–dark, ripped, predatory. As wolf, he's unforgettably dangerous, unforgettably hot. Yet Maggie can't remember him…
Not even when she learns she once agreed to mate him. Yeah, that was years ago, before she was kidnapped and tortured, before she lost her memory. Now she knows just one thing about herself–she'll do whatever it takes to bring down the monsters who took her, even trust her ex.
He's got her right where he wants her…
Tamed
Caleb Donovan was never meant to be a prophet. At heart he's a conqueror, his appetites far more carnal than spiritual. He's not inclined to repress his passions and surrender to fate. After all, that's what cost him Lily—three centuries ago. She married another, because it was ordained. Now that he's in the same benighted calling—and forced into proximity with her—all the old desires are roaring back to life…
After widowhood and centuries of celibacy, Lily is eager to explore the wild side of life, except now she's vulnerable to another forced relationship, with an enemy. But this time she's determined to choose her own path. And if hot, furious Caleb comes charging to the rescue, it might just change both their destinies…

Love is about to start conquering…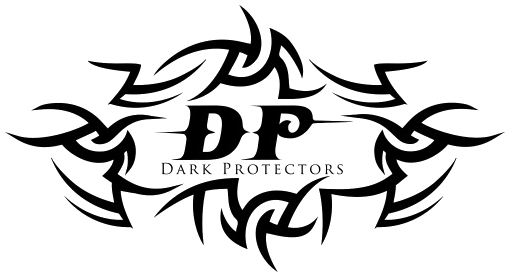 Find out about each story…visit their pages for excerpts, character inspiration, playlists, and more! 
Back to the Dark Protectors MAIN PAGE
.