CONSUMED
Dark Protectors #4
CONSUMED is about Katie and Jordan's story.
Sometimes You Mate For Life
Katie Smith is the best of her class, part of an elite hunting force trained to eliminate werewolves from the hills of Western Virginia. She's good at it because she has the kind of focus and drive that won't back down no matter how steep the odds. Call it southern sass. Whatever it is, there's no denying her willingness to risk everything for the only man she's ever cared about—a man on the verge of losing his very humanity. . .
Sometimes You Mate To Stay Alive
For the past ten years Jordan Pride has dedicated his life to protecting his people from a deadly shifter virus. But in a rare moment of distraction, Jordan's guard drops just long enough for his fate to take an irreversible twist. Unless the woman he loves surrenders everything to him, again and again, under a full moon rising. . .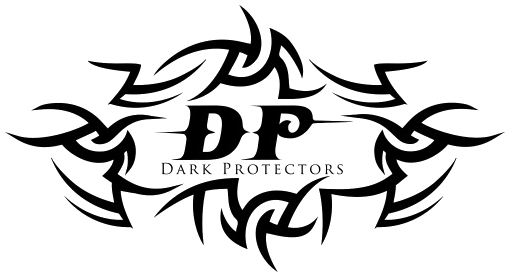 Book Buy Links: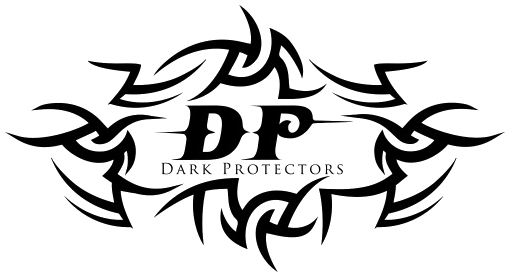 Song inspiration for Consumed: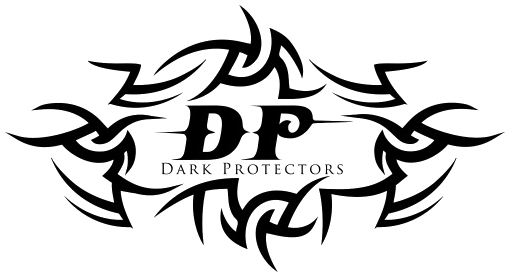 Consumed Excerpt 1:
He held her up against the wall.
Focus.  She needed to focus.  Was this really happening?  Her fantasies didn't come close to this heat—to this need.  The breath caught in her throat and she held still.  So still maybe he wouldn't stop.  Maybe he'd finally kiss her.  "Jordan."
He blinked.  Once.  Twice.  "I'm sorry, Kate.  I shouldn't have grabbed you."
Even so, he settled deeper into the vee between her legs.
Nothing in the world would make her look away.  She held his gaze, mesmerized by the multitude of colors combining into topaz.  "I'm a big girl."  They'd never be able to mate.  She knew that.  The man ruled the entire feline world—he couldn't mate with an infected lioness unable to shift.  With someone who might pass on the genetic mutation.
Resulting freedom caught her unaware.  Pain, too.  But also…freedom with the clear knowledge they'd never go anywhere spread through her like a swarm of hungry bees.  Her chin lifted—along with her thighs.
He stilled.
Throwing challenge into her smile, she clasped her ankles at the small of his back, sliding along the prominent line of his erection.  Her hands clenched his shoulders.  "So.  I've been waiting a long time for this."
Dreams died.  She knew that firsthand.  She'd also learned—the rough way—to take the good and ride it hard.
"Kate."  Her name came out more of a groan.  His tongue wet his lips.
Elation mingled with an odd despair inside her to result in determination.  What the hell.  She had nothing to lose.  "You want me, Jordan."  Proof of his desire pulsed against her, even through her jeans.  Every ounce of strength she had went into keeping the amazement off her face.  He actually wanted her.  "There's no way we can go back to living near each other—not going to work."
His gaze dropped to her lips.  One broad hand threaded through her hair, tangling at the nape.  "I'm dropping you off—going to fight."
The words were simple, the tone final.  A goodbye of sorts?  "You've fought before."  Panic bit her words off.  It would be just like Jordan to squire her to safety if he were about to fight to the death.  To get his affairs in order.  What wasn't he telling her?  She began to struggle.
He quickly, easily, immobilized her—pressing her body into the wall.  "Stop moving.  Please, God…stop moving."
He tugged her head back.  Erotic tingles jerked along her scalp.  Her breasts pressed against his chest, forcing a groan from her.  So hard.  So male.  The need echoed her heartbeat between her ears.  "Please, Jordan."
"Ah, Kate."  Sadness filtered through his amazing eyes.  His hold tightened.  Regret and inevitability exhaled on his sigh.  Better than any dream, his head lowered toward hers.
Then his lips found hers, and she forgot all about sadness and dreams.
Fire, promise, despair, all comingled in his kiss, his lips firm, his tongue gentle.  So much softness.  The shoulders under her hands went rigid with restraint, a vibration of control as he kept himself in check.
Slowly, too damn slowly, he halted the kiss, levering back.   Desire and apology cut hard lines into his face.
Oh, hell no.
Swift as the cat she'd once been, she clutched both hands in his thick hair, yanking his mouth back down.  Wild, nearly desperate, she slid her tongue inside, pressing her entire body along his length.  Demand had her rubbing against him, need had her taking what she wanted.  What she needed.
For almost two seconds, he held back.
.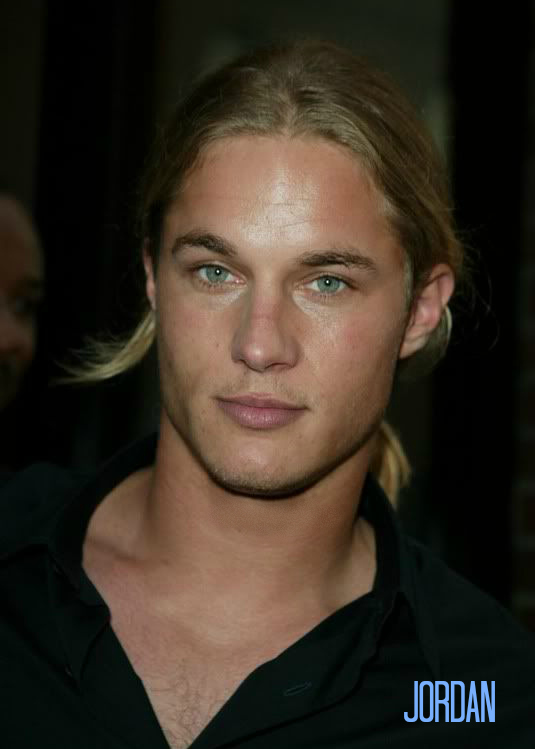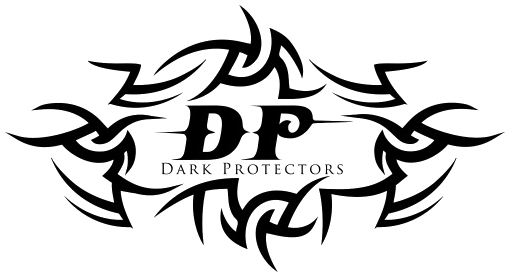 Consumed Excerpt 2:
"What's wrong?"
"Nothing."
Now that was a lie. "Are you upset I kissed you?"
She started, facing him and flashing a surprised smile. "Ah, no. Not even close."
Well, now. The woman might at least be thinking about the kiss. Their first kiss. The damn moment had rocked his world. His hands tightened around the steering wheel. He should be happy Katie wasn't obsessing about one kiss, especially since they had no future. But hell, she could at least be sad about that. "Then what has you in such deep thought?"
Several expressions crossed her face, but he couldn't read any of them. Finally, she shrugged. "Just looking forward to seeing the queen." Katie turned back to the rushing forest and weak sunshine outside.
There was a time Katie would've told him anything— shared everything. Something in his gut suddenly ached. Anger followed ache. "How's your strength?"
"Same as a human, pretty much." No inflection rode her tone. "What's it like? I mean, living as a human?"
"It sucks. Makes me sorry for them. I mean, I empathize with humans but sure don't want to be one. Lacking normal shifter strength makes life difficult."
He blinked twice, forcing down anger and sorrow. "When we find the lair, you stay back. The rules have been clear from day one."
"Fine."
Her easy acceptance pissed him off more. He wanted to argue with her. Wanted to see her flushed, angry, passionate, and not so … uncaring. "You're really pissing me off."
She faced him again, a frown between her fine brows. "Why?" The fact he couldn't answer that question ticked him off even more. The sight of Baye angled to the side up ahead, leaning against an SUV, brought more relief than it should. Jordan pulled over and then cut the engine. Cypress about. "Just do your job."
"Always." She jumped from the vehicle, her boots making imprints in the wet mud as she made her way toward Baye.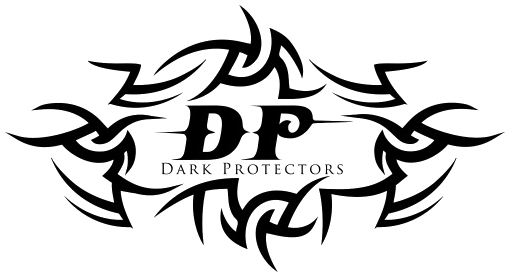 Reviews for Consumed:
**Carla at Book Monster Reviews (5 stars)
I have to say that with all the anticipation of this book, I was not disappointed at all. Rebecca totally blew me away! Consumed took me on an emotional rollercoaster ride. I laughed out loud, I cried, I screamed in frustration, I cried again, and I was literally gripping my iPad during the action scenes. I love all the books in this series, but this one is my favorite of them all (so far anyways :-D).
**Grave Tells (5 stars) A Grave Tells Must Read!
If you thought Connlan was intense when he claimed Moira in Hunted, wait 'til you see Jordan in action. "Consume" is just what he does when he finally gives in to Kate's mating manipulations. For a man who is normally so level-headed and in control, albeit sometimes ruthlessly, Jordan is all alpha, dominant and aggressive, when he marks her. This scene explodes off the page and is so intense I ended up reading it several times.
Weaving a tapestry of love, friendship, brotherhood, camaraderie, action, suspense, and passion (I could go on, but I think you get the picture), Ms. Zanetti takes us on yet another thrilling journey in a series already so addicting it should come with a warning. "Read at own risk. May result in extreme distraction, the fervent wish to have your very own pushy alpha male, and the need to keep reading well past bedtime." Consumed is a GraveTells "must read"!
**Author Lynn Rush (5 stars)
Wow. This is my favorite from Rebecca Zanetti yet. Loved Jordan and Katie. Their relationship makes me sigh…in a good way. Wow!
**Kristine at Book Geek Diaries (4 stars)
I really like that Katie is a strong female character.  I also like how Jordan is an Alpha, but not one of those no-means-yes type of Alpha.  He's sexy and strong, but still sweet. There are several twists, one especially that I didn't see coming at all.  By the end, I was left with several questions still…but I guess that's the point!  It's ensured that I'll read the rest of the series, haha.
**Belle's Book Bag (4 stars)
I really enjoyed this book from the start. I have been waiting for Katie and Jordan to get their own book and I wasn't disappointed!!! I love them together!! I was happy with the ending — thought it was so cute. There were some great hot and intense moments between Jordan and Katie that left me rooting for them to get their HEA.
**Pat at I Read that Book (4.25 stars)
https://www.goodreads.com/review/show/538578341?book_show_action=true&page=1
…tidbits and more keep this episode moving at a fast clip.
**Nocturne Reads (5 stars)
Book 4 of the Dark Protectors series is locked and loaded with action, despair, hope, growth and a fight against time. Zanetti pulls readers deep into her world of vampires, shifters, demons and witches.  Leaving fans on the edge of their seats from the moment they pick the book up til they close it at the very end.  I myself will be impatiently awaiting Provoked… Warning, this book may cause sleep deprivation because readers will not be able to set the book down until finished.
**Books N Kisses (4 stars)
Really enjoyed Jordan & Katie's story.  So much going on in this book.  So many twists and turns happening that will alter the future the characters. Overall this was another great book by Rebecca.
**Book Pushers (4 stars)
…I just want this series to keep going. I enjoy the characters, how events keep happening and changing everyone not just the primary hero/heroine.
**Paranormal Cravings (5 stars)
Consumed is fast-paced, explosive with full force action with hot love scenes! I will be looking forward to read book 5 of the Dark Protectors series, Provoked…
**Jen at Red Hot Books (4 stars/ B+)
This is by far my favorite in the series to date. Why didn't anybody tell me about this series? Seriously. This was a really good paranormal romance. It's rich and fast paced. I will definitely be reading the future books.
.
Back to the Dark Protectors MAIN PAGE