Pivot
As girls, they bonded over broken homes and growing up in foster care.
As women, they're fighting for their lives, and loves, once more . . .
 
MERI
When Meriwether Jones takes her young daughter and runs from trouble in L.A., that trouble follows. By the time Meri reaches Spokane, she's out of gas, money, and ideas. Luckily, ex-cop Ian Brodie hires her to help him with his father's farmhouse, and they seem like the answer to each other's prayers. But Meri is keeping a dangerous secret—and Ian is in danger of losing his heart . . .
MELANIE
That secret explodes when Melanie Cassidy spots two men trying to kidnap a young boy she tutors and responds by ramming them with her car. The last thing she expects is for the man she once loved, Detective Gray Hawkins, to appear and rescue them both. Now she has no choice but to trust him as they investigate the truth about a conspiracy of dirty, drug trafficking cops—and the truth about their relationship . . .
MICHELLE
After a rough youth, Michelle Peach was finally content in Portland—until two men broke into her home, threatened her, and sent her mentally unstable mom on a blackmail spree that Michelle has to stop. The last person Michelle wants to see is her ex, Evan Boldon, a former marine turned sheriff. But Evan misses the woman who walked away instead of letting him help years ago. This time he's not asking permission; he's going to put a stop to the trouble stalking Michelle and her friends—and win her heart for good.
Other Books in the Deep Ops Series
"The three novellas featured in this high-octane romantic suspense anthology form a captivating whole…Remarkable tonal consistency and interlocking elements ensure that these twisty, sizzling love stories flow seamlessly together. Readers won't want to put this one down." – Publishers Weekly
"The novellas are loosely connected, set during roughly the same time period and sharing some characters and plot threads. Each story can be read in a single sitting and contains a complete arc for its characters that is both believable and engaging, despite the shorter format…This anthology is perfect for readers of romantic suspense who are looking for more from the included authors or for introductions to writers who are sure to become future favorites." – Library Journal
A Fresh Fiction Fresh Pick and 2020 Readers Choice Award Nominee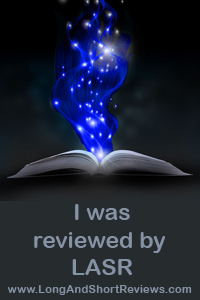 Shaken by Rebecca Zanetti …this one really had it all….If her other books are as good as this story, she's going to be an auto buy author for me.  – 4 Stars from Long and Short Reviews
This site contains affiliate links to products. We may receive a commission for purchases made through these links. Specifically, this site is a participant in the Amazon Services LLC Associates Program and Apple Affiliates. These programs are designed to provide a means for website owners to earn advertising fees by advertising and linking to amazon.com, audible.com, Apple Books, iTunes and any other website that may be affiliated with the Amazon Service LLC and Apple affiliate programs.