Forgotten Sins
His Secrets Can Destroy Her
From the moment Josie laid eyes on sexy, mysterious Shane Dean, she was in love. Their desire ignited a passionate affair, and within weeks, Shane had slipped a ring on her finger. It seemed her every fantasy was coming true . . . until her new husband disappeared without a trace. Now, two years and one broken heart later, Josie is shocked when the hospital calls: Shane has been found . . . at a crime scene with no memory of how he got there.
Her Love Can Save Him
Shane can't remember the blue-eyed angel at his bedside-or who he even is-but he knows something isn't right. His hearing is razor sharp, his physical strength incredible, and the urge to protect Josie overwhelming. For powerful enemies are hunting him, and Josie is the key to discovering why. As Shane struggles to unravel his past, dangerous new truths come to light. Can he protect the only woman he's ever loved? And can Josie trust a man she thought she knew-one who carries such a deadly secret?
Originally published July 2013 in eBook format.
Other Books in the Sin Brothers / Blood Brothers Series
Present Day
Josie's heels clicked in rapid staccato against the well-worn tiles, the smell of bleach making her stomach cramp. Her mind spun. How could this be happening? It must be some sort of trick.
Someone had taped smiling pumpkins along the hospital walls to celebrate the month of October. Something about their jagged teeth against the dim walls creeped her out. Even as an adult, the sense of helplessness she'd felt as a child in the hospital caused her body to tense and brace to flee from the antiseptic smells.
Several nurses converged behind a wide counter, studying charts. Josie ignored them and hurried down the hall. She reached the last room on the left and ran smack into a uniformed police officer. Bouncing back, she struggled to balance herself in the heels she'd worn to work. The call had come in after dinner, and she was still at the office. As usual. A promotion to vice president was up for grabs, and she was going to get it.
The cop steadied her, dark eyes appraising. "You all right, ma'am?"
"Yes." She tugged her handbag strap up her arm, needing to get a grip. She was an adult and in control now. "A Detective Molloy called me to come down. I'm Josie Dean." Her breath hitched on her last name; she'd be changing that soon.
"He's inside with Mr. Dean."
"Major Dean," she said automatically, and then her face heated. "I mean, he used to be a major. He may have been promoted." God. She sounded like an idiot.
A voice over a loudspeaker announced a code blue. The officer straightened, listened, and then relaxed his shoulders as a room on the third floor was named. "You can go on in." He tipped his head toward the open doorway before flashing a smile at a pretty nurse pushing a book cart down the hall.
Yeah. She'd go right in. Easier said than done. Josie took a deep breath, steeled herself and walked inside, her attention instantly captured by the male figure perched against the hospital bed.
For the briefest of seconds, time stopped. Memories flooded through her mind, her body, maybe somewhere deeper until her lungs forgot their job. That quickly, she was helpless with the need to heal him. Coughing, she forced air down her throat and took a good look.
Several bandages strapped across Shane's muscular torso while a splotchy purple lump rose from his forehead. His long legs were encased in bloody jeans, and he'd crossed his thick boots at the ankles. He sat bare to the waist, his scarred chest and packed abs betraying a life of combat. The new wounds would fit with the rest.
Those scars broke her heart all over again.
His grey eyes lasered in on her, and she fought the urge to run. Pain, need, and familiarity swirled through her brain until neurons pounded. Her skin warmed. Damn, he looked good. Dark brown hair swept back from his battered face, and even with the bruises, his rugged features spoke of strength and masculine beauty. Fierce and dangerous like a wolf.
His hair had grown to his shoulders and added a wild new edge to the danger.
She had a lot of layers, and he'd appealed to her on each one. From need to want to a desperate sense to belong, he'd fulfilled her. Until he'd abandoned her. She faltered and clutched her handbag strap until the leather cut into her skin.
A throat cleared. "Mrs. Dean?"
"Josie." She shifted her focus to a man in rumpled brown suit who leaned against a poster depicting the inner ear. The room was small—examination table, smooth counter with sink, one rolling chair for a doctor. Yet she hadn't even noticed the other man until he made a sound. "Detective Molloy?"
"Yes." Shrewd eyes the color of his suit studied her, and he began scribbling in a notebook. "Is this your husband?"
The quiet power of Shane's presence yanked her attention back to him. Even after all this time, he commanded her body's responses. He cocked his head as if awaiting her answer.
She nodded. "This is Shane Dean." This couldn't be happening. The helplessness she'd felt as a frightened and hurting child in the hospital closed in on her. The need to flee made her knees tremble.. She focused on the closest person she had to family, struggling to keep her lips firm. It was really him. Really Shane. "They said you have amnesia."
Shane gave a short nod. "I can't remember a damn thing."
*  *  *
A spark flared in Shane's eyes. His gaze swept her body top to bottom, pausing several times on the journey. The air in the room thickened.
The moment slammed a hard awareness into her solar plexus. She'd imagined him in the comfortable home, looking at her like that.
Like he had when they'd lived together.
Her feet stuck to the floor. She couldn't look away from his high cheekbones, straight nose, and the full lips she hadn't touched in two years. His thick hair had grown to his shoulders. Her fingers itched to touch. But she frowned. The military had let him grow his hair that long?
Holding her gaze, he stalked forward as graceful as any jungle cat. Slow and sure—closing the distance between them until she inhaled his scent of heated cedar. A hum began in her abdomen. Heat flushed along her skin.
One of his thick knuckles lifted her chin. She should step back. Away from danger. But something…something kept her still. Maybe it was curiosity. Maybe it was hope that she could still feel on fire. Her limbs grew heavy. Too heavy to move. Her heart rate picked up.
Slowly, so slowly they both knew she had eons to move away, he lowered his head. His lips brushed hers. Firm, knowing, so hot. Once, twice, and then a third time.
A moan fluttered in her throat.
He stepped into her, one hand clenching her hip and the other angling her chin. Fire. His tongue shot past her lips, taking. One movement and he tugged her against his hard body, forcing her curves to accommodate his larger size, to accept him, to cushion the firm ridge of an erection digging into her skin. Need rippled through her so fast she shivered. Her sex softened. Her nipples pebbled.
The hand on her chin moved and tethered her hair as he destroyed her mouth. The familiar taste of him flayed her heart. His mouth released hers to press wet, open-mouthed kisses along her jaw to her neck.
So fast.
So hard.
So demanding.
International
"This is my first Zanetti read and will not be the last. Forgotten Sins has plenty of action, heartfelt scenes with a very sexy hero and I simply devoured it. I'm hoping the rest of the Sins Brothers will be just as good." Five Stars – Angela from Under The Covers
"I could not put this book down!! I had a dirty house, kids that did not get played with and forced to play together, and stayed up waaaaay into the night to read this as fast as I could. I love a good suspenseful military romance and this is right up there in my handful of favorites. I am so happy that I found another author I can obsess over. I heard authors like that. Lol. But in all seriousness, I will be slowly buying all of Rebecca's books if they are just as good as this series." Five Stars – Redheads Review it Better
"OH MY GOD!!!!! I loved this book! I have always loved Rebecca Zanetti and I love her Dark Protector series. I am so a Sin Brothers fan girl now too!
Dayum! Shane was one hell of a sexy hott alpha hero!" Five Stars – Jessica's Totally Over the Top Book Obsession
"Forgotten Sins is a book that will capture your attention from the first chapter….a sexy romance that has edge and mystery with plenty of sensuality and a reconnecting of two hearts." Five Stars – Addicted to Romance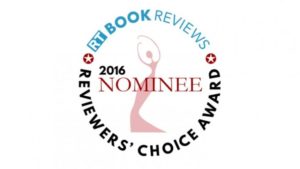 This site contains affiliate links to products. We may receive a commission for purchases made through these links. Specifically, this site is a participant in the Amazon Services LLC Associates Program and Apple Affiliates. These programs are designed to provide a means for website owners to earn advertising fees by advertising and linking to amazon.com, audible.com, Apple Books, iTunes and any other website that may be affiliated with the Amazon Service LLC and Apple affiliate programs.