Blind Faith
A betrayal he couldn't forget . . .
For Nate Dean, love is a four-letter word. As part of a secret black-ops military unit, he and his brothers were genetically engineered by the government to be ruthless soldiers with an expiration date. They were loyal only to one another . . . until Nate laid eyes on the woman who stole his heart and blew his world apart. Now, years later, his family is still paying the price for his mistake. But as time runs out, there's only one person who can save his family: the very woman Nate swore he'd never trust again.
A love she couldn't deny . . .
The moment Audrey Madison spies Nate across a crowded ballroom, she can barely breathe. He's just as undeniably sexy as she remembers, yet there's an edge to him now that's as irresistible as it is dangerous. When he asks for her help, Audrey can't refuse. But she has secrets of her own–secrets that, if Nate ever discovers them, may cost them both their lives . . .
Originally published May 2014 in eBook format.
Other Books in the Sin Brothers / Blood Brothers Series
"Hang on as Zanetti whisks you away into a world of danger, passion and treachery!" —RT Book Reviews TOP PICK
"Zanetti did a great job with his story. What I love most is how she weaved the action and suspense with the romance. There was a good flow and never a dull moment." – Five Stars – Angela from Under the Covers
"I am such a huge fan of this series which is packed full of suspense, intrigue, action, romance, love and passion. All the books thus far have grabbed hold of me from start to finish and this third installment was no exception. I highly recommend that if you are new to this series that you commence reading the books right from the beginning as the overall story arc is explored and expanded upon in each installment." Five Stars – Sinfully Sexy Book Blog
Five Stars – Jessica's Totally Over the Top Book Obsession
"So I know this sounds cheesy, but seriously I am so thankful for the day I found this author and this series….This is without a doubt MY FAVE EVER!!!"  – Five Stars – The Kiwibooknerd
"Blind Faith is a thrilling tale of a Dean brother, a story of passion, rekindling of a lost love, and fighting for what holds most dear and standing up for what is right no matter the cost. A quick paced edgy romance that will keep you coming back for more. EXHILARATING!!" – Five Stars – Addicted to Romance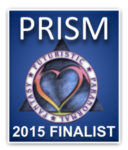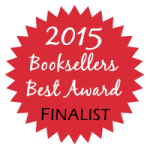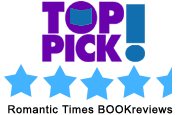 This site contains affiliate links to products. We may receive a commission for purchases made through these links. Specifically, this site is a participant in the Amazon Services LLC Associates Program and Apple Affiliates. These programs are designed to provide a means for website owners to earn advertising fees by advertising and linking to amazon.com, audible.com, Apple Books, iTunes and any other website that may be affiliated with the Amazon Service LLC and Apple affiliate programs.