Just a little while longer before Wicked Burn is here!  Coming June 7…
  .           .
…and in other exciting news, Wicked Burn gets a TOP PICK from RT Magazine!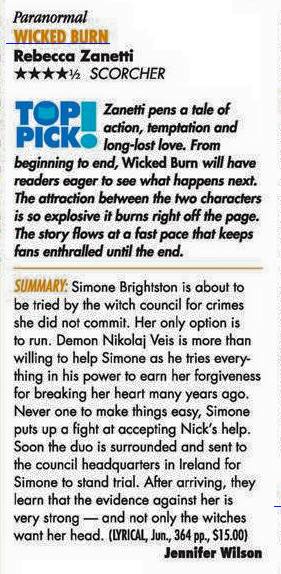 TOTAL SURRENDER hit the NY Times and USA Today Bestseller lists!
MARKED hit the NY Times Bestseller List!
I'm excited to announce that Jody Hotchkiss of Hotchkiss & Associates will be representing the SCORPIUS SYNDROME series for film and television rights.
WICKED EDGE received a starred review in Publishers Weekly.
TOTAL SURRENDER was nominated for an RT Reviewers Choice Award.