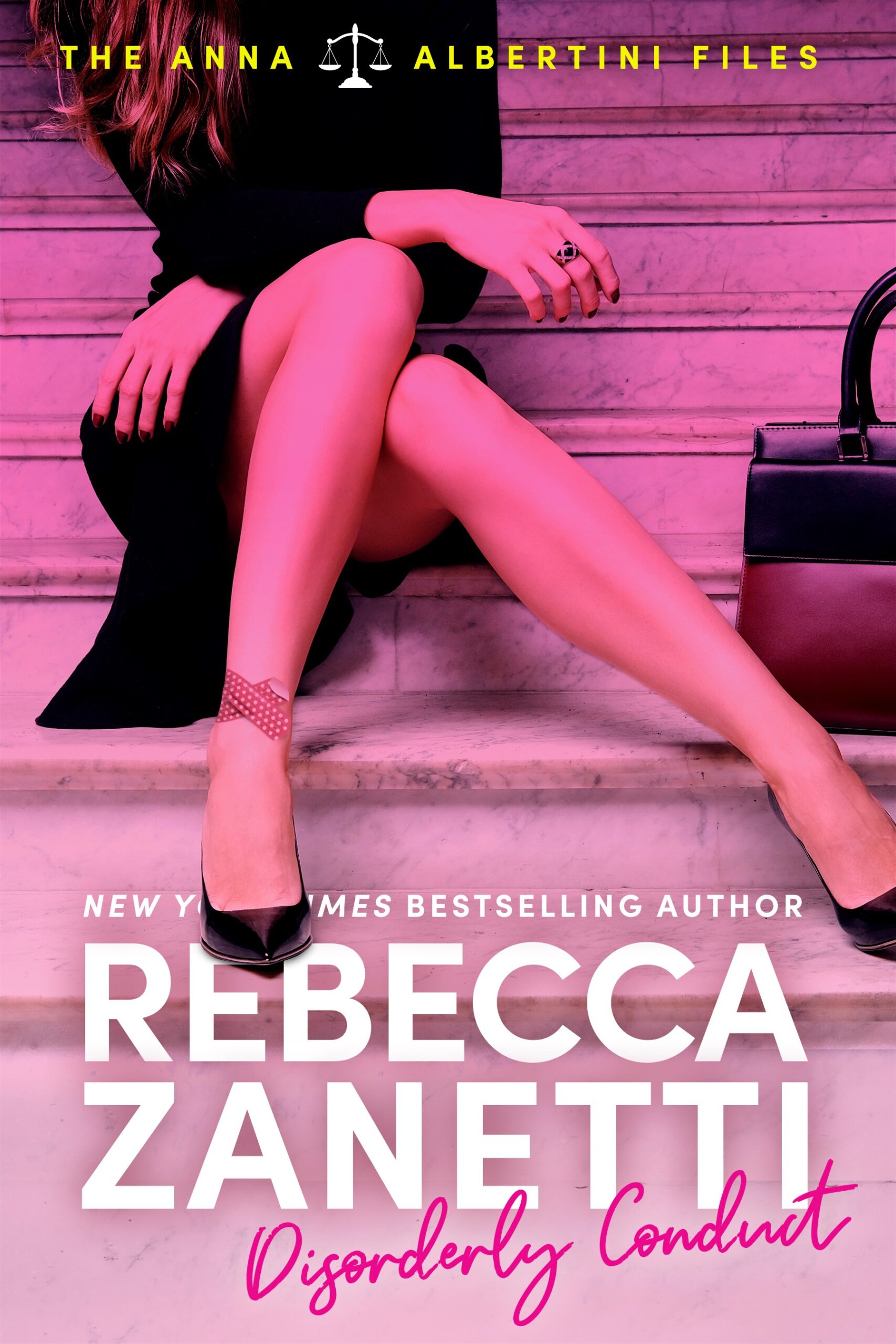 Howdy all!  June is on its way out, and July will soon be here – hopefully with some sun for us.  We've had a lot of rain.  So, I have a new series about to debut, and it's called The Anna Albertini Files.  Here's the blurb:
Bullets and Kisses Can Burn
The last person Anna Albertini expects to see in an orange jumpsuit in District Court—a place she SO doesn't belong as a new prosecuting attorney—is Aiden Devlin, the man who'd saved her life when they were kids. For years, she has dreamed about him. Now here he is—his eyes blue, his chest wide, and his hands in cuffs.
Sure, Aiden says he doesn't want her help, and his ties to a deadly motorcycle club should give her warning. Yes, her new boss is a sexy Italian bad boy who might be using the case to climb to the top. Plus, the detective assigned to the case, with his green eyes and broad shoulders, wants her to stay out of his way.
With so much testosterone surrounding her all of a sudden, most women would find it hard to concentrate. This might be why the case leads Anna to yelp during a spa appointment, fall out of a tree, and chase a naked old man around the courtroom. It's a good thing Anna learned a long time ago to be her own hero, no matter how fast the bullets fly or the kisses consume.
As you can tell, it's a little different from my other books.  Sure, there's some romance in the series (of course), and suspense, and a lot of humor…but it's different in that the story is written in first person from Anna's point of view.  I had a ball writing this first book, and I hope you like it!
Here are some buy links, if you're interested:







For fun news, Broken (Deep Ops #3) is one of Amazon's best books of the year so far, and it hit at #63 on the USA Today Bestseller list, so that crazy Deep Ops team is going strong, especially Roscoe.  That dog never fails to get into trouble, right?
Here are a couple of reviews:
"In the fiery, action-packed third romantic suspense novel of the Deep Ops series, Zanetti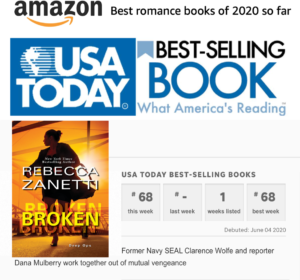 gleefully revisits the rough and ready (and sometimes ridiculous) Homeland Defense Department's band of merry misfits… Their chemistry inevitably ignites into all the blistering sex scenes fans expect, and Zanetti introduces some exciting new faces along the way. Series readers will be chomping at the bit for what comes next."
—Publishers Weekly
"If a team of misfit agents, a dog with a drinking problem, and a swoon-worthy romance with an intense case sound like your kinda thing…. run don't walk to grab Broken by Rebecca Zanetti. Part of the Deep Ops series, I love this group of agents and their romances…The perfect escape read."
—Caffeinated Book Reviewer
Other than that, the Zanetti crew is still social distancing and attending graduations and even weddings via the internet and Youtube.  I hope that you and yours are as safe and healthy as possible right now.
XO
Rebecca