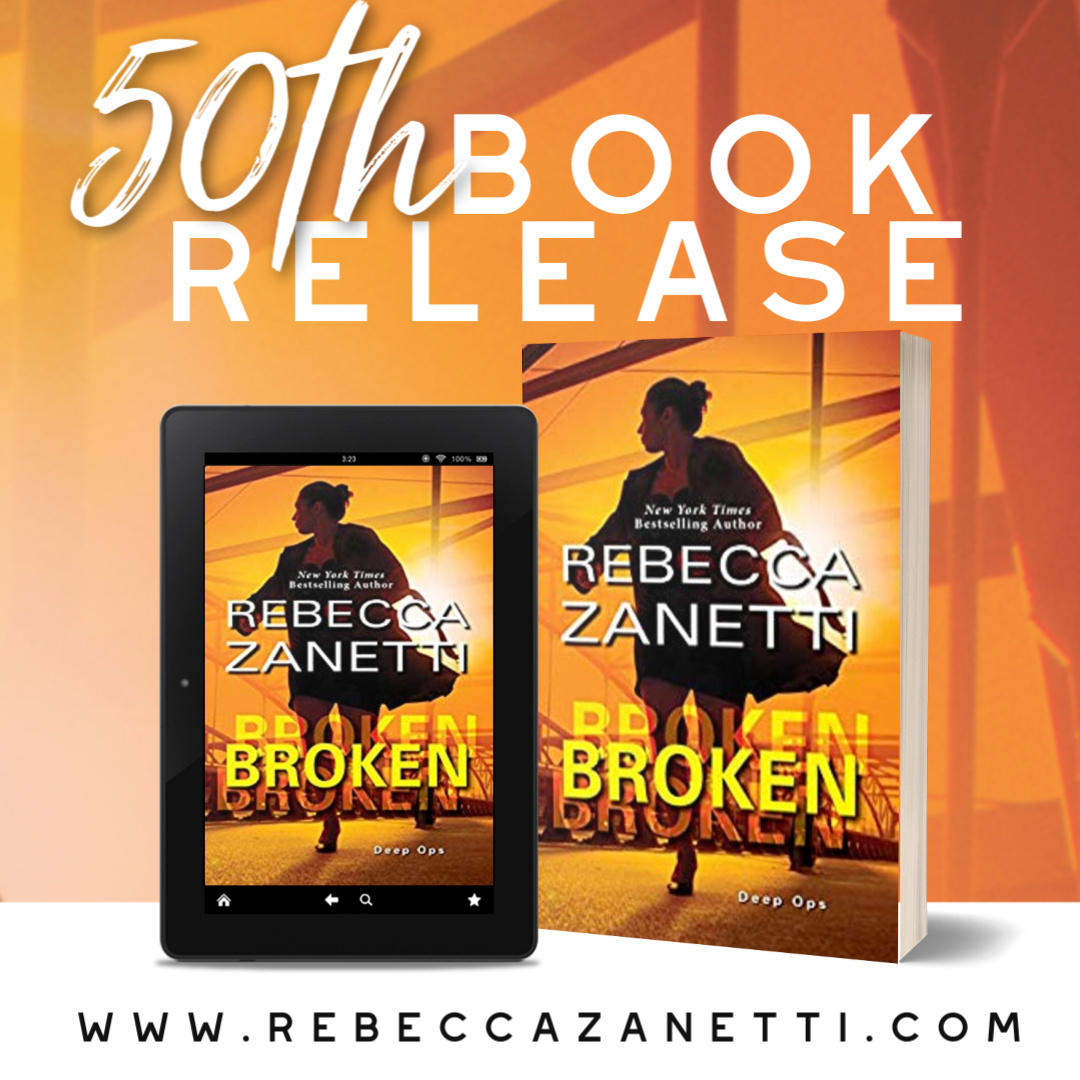 Hi all!  It turns out that BROKEN is my 50th release, which is just crazy.  FATED released in March of 2011 and was my first book.  The 50 number includes novellas, as well.  Anyway, it has been a good release week, I'm pretty sure.  Being traditionally published (I have NY publishers), I don't get numbers until the week after release, so I'll know more then.  If you have the book, I hope you're enjoying it!  If you are planning to purchase, today is a great day, considering the numbers for hitting a list close at the end of the day.  See the fascinating info you pick up here?  LOL!
Also, if you're in Kindle Unlimited, it looks like FALLEN is in KU right now.  It's VERY rare that my publishers put a book in KU, so if you're interested, grab it now.  I have no idea how long it'll be included in KU and am happily surprised to see it there.
Before I forget, we did randomly draw a name for the gift card, and I haven't heard back from the winner yet.  As soon as I do, we'll post the name, if it's okay.  We've learned to DM or email winners directly before doing so, because that way, we can't be scammed by a 'false winner.'  Yes, it has sadly happened.  Jill was furious.  You guys know Jill – she manages all of my social media?  Well, she's one of the nicest people on the planet, and seeing her so angry shouldn't be funny, but it kind of is.  Don't tell her that, though.
Spring has continued to hit my little neck of the woods.  Today it's supposed to be around 88 degrees, and tomorrow it drops to 60 and rainy.  Yep, spring.  I'll keep taking pics of the area, but today it's smokey out there.  I'm not sure if there's an early forest fire, or if maybe fields are being burned in the distance.  Anyway, any pics today wouldn't be much fun. But here's one I took a few days ago of a nook besides our deck.  It's a pretty area, I think.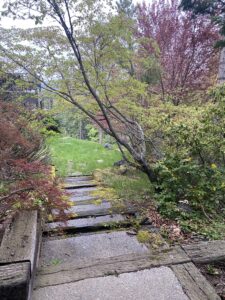 I've been continuing with my planner and playing with tons of stickers.  It's a fun hobby and actually helps anxiety a little bit.  Plus, I zoom with Asa Maria Bradley and Boone Brux (awesome authors) every Sunday night, and we do our planners while gossiping.  Oh, not gossiping.  I mean chatting about the industry and planning our careers.  Yeah.  That.  🙂
So, in the Dark Protector world right now, I'm working on page proofs for Guardian's Grace, which is Adare's story, and those are due on Monday.  Also due on Monday is the first chapter of Rebel's Karma, which will be Benny's story, and the release date for that book was just set for June 8th of next year.  We also named the next book Immortal's Honor, and it'll be Sam's book.  Whoo hoo!  After that…how about Garrett's book?  Anybody?  Should we publish Garrett's book?  🙂
For books hitting the shelves, coming up we have Vixen releasing in August (1001 Dark Nights novella), and then Guardian's Grace ( Dark Protectors novel) in October and then Driven (Deep Ops Novel) in January.  I'll also have a couple more releases in there of a new series that I should be able to announce soon.  It's different than my other books in that it's a not a romance.  Oh, there's romance in it (of course), along with suspense and humor.  The first book is called DISORDERLY CONDUCT, and I should have a cover and a blurb to share in June.
Until then, please stay safe and healthy.  I'll be back!
XO Rebecca
My June Plan so Far: