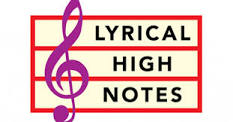 UPDATE:  CONGRATS to Missy Jacobs and Barbara Johnson for being randomly chosen to win the books.  We've contacted you via email for your physical address.  Thanks to everyone who entered!
Hi all!  I'm back from the Lyrical High Notes launching at the Books-A-Million store in York, and it was a wonderful signing!  Thank you to everyone who attended, especially my wonderful and wild Realm Runners.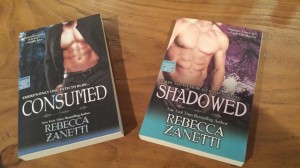 I thought it'd be fun to celebrate the launching and my new website look (we're still tweaking, but this is the look) with a giveaway.  Leave a comment below, and I'll draw two names, one to win a signed print copy of CONSUMED, and the other a signed print copy of SHADOWED.  The contest is open world-wide.
If you don't win, remember that you can buy either print book exclusively from Books-A-Million at the lower price point.
So, would you rather be a feline shifter or a vampire?