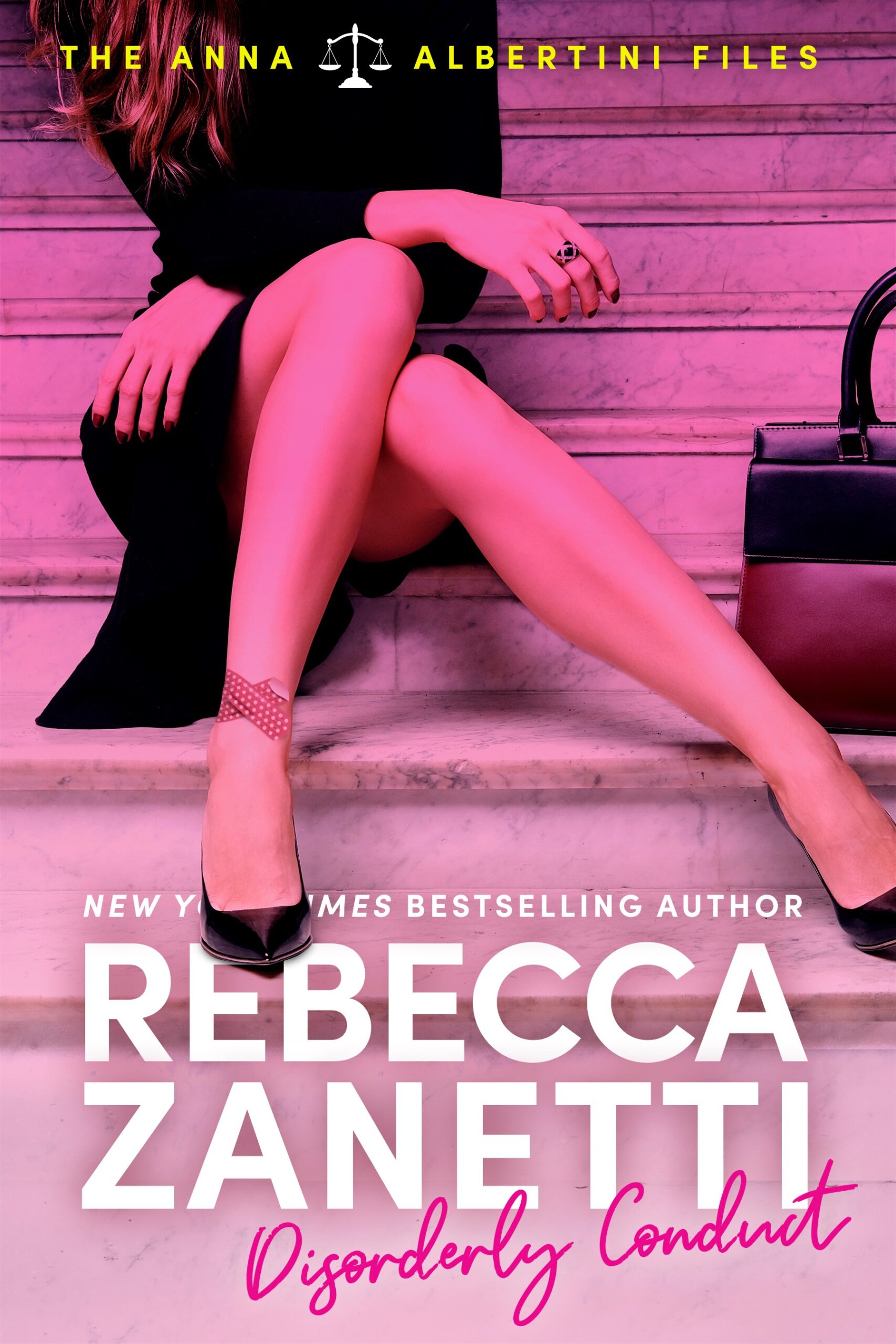 Howdy All!  I have a brand new series launching today, and it's a little different than anything I've written before.  Yes, it has some romance, suspense, and intrigue in it…and a lot of humor.  I felt like writing something lighter for a change, and I think Disorderly Conduct is it.
Here's the blurb, and below is an excerpt if you're interested.  Thanks and have a wonderful rest of August – stay as safe and healthy as you can!
Bullets and Kisses Can Burn
The last person Anna Albertini expects to see in an orange jumpsuit in District Court—a place she SO doesn't belong as a new prosecuting attorney—is Aiden Devlin, the man who'd saved her life when they were kids. For years, she has dreamed about him. Now here he is—his eyes blue, his chest wide, and his hands in cuffs.
Sure, Aiden says he doesn't want her help, and his ties to a deadly motorcycle club should give her warning. Yes, her new boss is a sexy Italian bad boy who might be using the case to climb to the top. Plus, the detective assigned to the case, with his green eyes and broad shoulders, wants her to stay out of his way.
With so much testosterone surrounding her all of a sudden, most women would find it hard to concentrate. This might be why the case leads Anna to yelp during a spa appointment, fall out of a tree, and chase a naked old man around the courtroom. It's a good thing Anna learned a long time ago to be her own hero, no matter how fast the bullets fly or the kisses consume…
EXCERPT:
"I see," the judge said, turning to the small stack of case files in front of her, clearly disappointed at the lack of gossip. "Let's get to business, then. Georgiana Lambertini," she called out in a clear voice.
I turned as Georgiana and Thelma shuffled up to my table. Georgiana had donned a pirate's black eye patch.
I shifted my attention to the judge. "This is Georgiana and also Thelma Mullen. They were charged together."
The judge raised her eyebrows. "For breaking and entering?"
Georgiana's hands clasped against her chest. "It was a mistake, judge," she said solemnly, her visible brown eye earnest and cloudy. "We were just trying to be good neighbors. We're getting close to heaven's gates, you know."
"But," Thelma started, then, "Ouch!" She grimaced down at her foot.
Georgiana smiled angelically next to her. "Yeah, we were just watering our dear neighbor's plants," she continued, her face beseeching and sad.
Thelma hummed and fluttered mascara-caked eyelashes. "Well, all right then," she said.
The judge nodded at Georgiana's eye patch. "Were you injured?"
"Oh no." Georgiana flipped the eye patch up, revealing a cataract riddled brown eye. "I thought it was a good look for the big house. You know, so the bad bitches don't mess with us."
The judge buried her head in the file, and I couldn't move. The lady had just sworn in court. It was funny, but…I couldn't move.
Also, click here to link to the trailer that Jill made, and it's AWESOME!