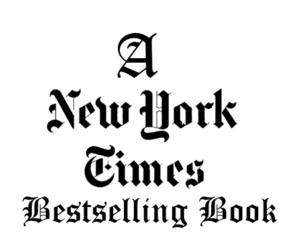 Wow!  Can you believe it's 2015?  Neither can I.  First, let me say a huge, larger than life, heart-felt THANK YOU for making sure MARKED hit the New York Times Bestseller list.  I appreciate the support and all of the kind reviews I've been reading.  It's hard to express how much it means to me.
So, what's up for 2015?  For me, I'm hoping for a year of peace, family, and health.  You know – the good stuff that all ties together.  I have quite a few deadlines as well as book signings/conferences planned, but while I'm home, I want to make sure to hit all of the kids' games and also have a date night once a week with Big Tone.  And I also want to get into shape and feel healthy again, which is tough to do when sitting at a computer all day.  So I need to work on that.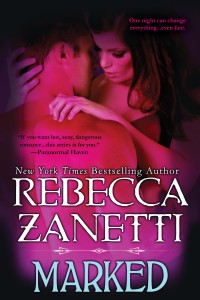 As for career, we have some good stuff planned already for 2015.  First, Blind Faith releases in print on the 27th of this month.  And then…we have Jory's story, Total Surrender, releasing on March 31st.  Both my editor and early reviewers have stated that Jory's now their favorite brother after reading it.  So I'm hopeful you'll like it.  🙂
Then we have a brand new series, a spinoff of the Dark Protectors, debuting in June.  Wicked Ride features Kellach Dunne, the badass, bike riding, witch enforcer from Ireland who's pissed as all get out to be stuck in Seattle chasing down a drug manufacturer.  Throw in a sexy cop who has no problem shooting him, and let's just say the alleys of Seattle get a workout. 
After that, we have Hawk and Dawn's book from the Maverick Montana gang…and it's a fun one!  Tons of sexy laughs with a little intrigue…and I'm hoping we come up with a name and a release date sometime this month.  I'll let you know!
Provoked will be released in print in April, and Marked will have a print release in August, so if you're looking for those in print, hit Books-A-Million either in the stores or online.
Then we have Scorpius Rising, which is the prequel novella in the Scorpius Syndrome series.  It'll be in the On the Hunt anthology along with Alexandra Ivy, Dianne Duvall, and Hannah Jayne in August.  The Scorpius books are a new, gritty, sexy series with tons of surprises.  The first full book, Mercury Striking, is the one I signed with a film/TV agent, so I'll keep you updated.
In December, we'll have Teased, a Dark Protector novella, in one of the 1001 Dark Nights books.  Very excited for that one!  Remember Chalton, the computer guru?  Yeah.  He's more than that.
Other than that, we're talking now about a spinoff for those Dean Brothers – there has to be more brothers out there, right?  Can you imagine being a lone soldier, a badass, and finding out those Dean boys are your brothers whether you like it or not?  They're not the type to give up on family, now are they?
So, that's what's shaping up (get it, ha-ha…I'm shaping up, too) for 2015.  Yes, there will be more bad puns, many hottie pictures on Facebook, and more tales about the family.  I hope that you and your family have a wonderful 2015, and I hope you chase your dreams until you catch them. 
XO  Rebecca