Justice Ascending
Before surviving the Scorpius bacterium, Tace Justice was a good ole Texas cowboy who served his country and loved his mama. After Scorpius, the world became dark, dangerous, and deadly—and so did he. The Vanguard medic is stronger, faster, and smarter than before, but he's lost the line between right and wrong. His passion is absolute, and when he focuses it on one woman, there's no turning back for either of them…
Sami Steel has been fighting to survive right alongside Tace, convincing the Vanguard soldiers she's one of them. In truth, Sami is a former hacker turned government agent who worked at The Bunker, where scientists stored both contaminants and cures. Only she knows the location, and she's not telling. Yet when sexual fire explodes between her and Tace, she'll face even that hell again to save him.
Other Books in the The Scorpius Syndrome Series
"Thrilling post-apocalyptic romance at its dark, sizzling best!" —Lara Adrian
"Sexy, tough, and deftly sprinkled with dark humor." —New York Times bestselling author Larissa Ione
★★★★★Five Stars – Redheads Review it Better
"ABSOLUTELY SENSATIONAL! I LOVED EVERY FREAKING MINUTE!"   ★★★★★Five Stars from The Escapist Book Blog
"Justice Ascending is one of my TOP 5 FAVORITE books of 2017! Steamy, sexy, dark, gritty, action-packed, this story is one I want to reread, again and again!" – Marie from Marie's Tempting Reads
"No -one and I mean no-one can write paranormal or apocalyptic romance like Rebecca Zanetti."  ★★★★★Five Stars from Jackie the KiwiBookNerd
"The camaraderie in these books is one of my favorite aspects. I loved how all men were horrified when faced with Sami's tears but all of them tried to awkwardly comfort her."  ★★★★Four Stars from Astrid at Vanilla & Spice Books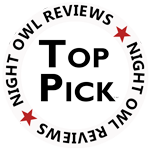 This site contains affiliate links to products. We may receive a commission for purchases made through these links. Specifically, this site is a participant in the Amazon Services LLC Associates Program and Apple Affiliates. These programs are designed to provide a means for website owners to earn advertising fees by advertising and linking to amazon.com, audible.com, Apple Books, iTunes and any other website that may be affiliated with the Amazon Service LLC and Apple affiliate programs.