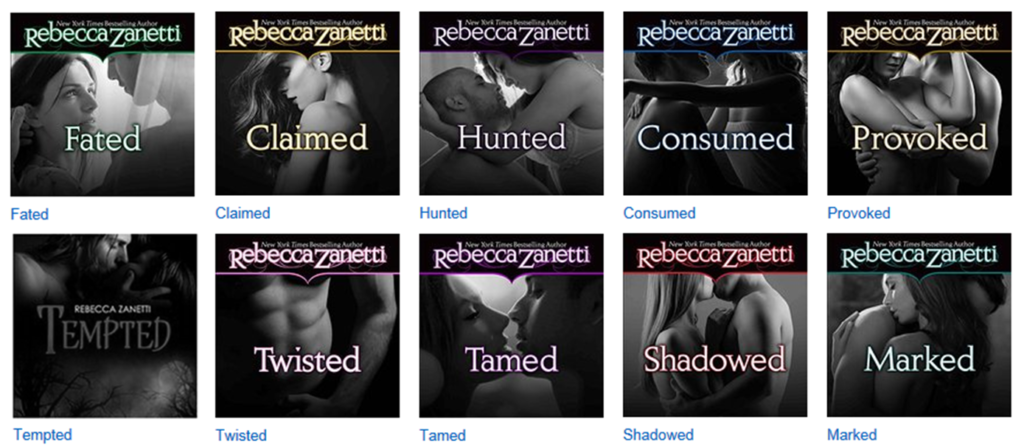 Hi all!  We're starting the countdown for the release of WICKED EDGE, which is Daire Dunne's book.  He's basically a Dark Protector on a Harley.  🙂  To celebrate and start the buzz, I thought I'd give away a couple of audio books from the Dark Protector series. 
All you have to do to enter is leave a comment below and answer 2 questions:
1)  What TV show is your 'DO NOT MISS' show right now?
2) Which audio book do you want?  (Fated, Claimed, Tempted, Hunted, Consumed, Provoked, Twisted, Shadowed, Tamed, or Marked)?
I have codes for all of them, so I'm asking just so I know which one to email to you.  When I email the code, I'll give you instructions how to download the audio book from Audible.  (It's really easy).  Or rather…Charly will give you instructions.  She's much better at it than I am.  🙂
We will randomly choose five winners from the commenters by next Monday.  And again…it doesn't matter which book you choose – I have multiple codes for all of them. 
Good luck!!!
Quick note…Take the Storm (My episode of the Rising Storm Soap Opera) releases on Thursday, and WICKED EDGE releases on next Tuesday.)
XO