WICKED KISS
Realm Enforcers # 4 – Releasing July 4, 2017
"Non-stop action and a hero to die for!" —Alexandra Ivy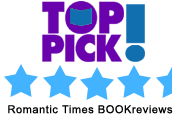 Working a an informant for the DEA, Victoria Monzelle is used to living on the edge. But she's not a big fan of getting kidnapped. And definitely not by a bunch of bad boy witches with fancy-colored fire to shoot at people. So when Adam Dunne shows up and claims to be a witch enforcer, she's not going to put her life in his hands based on his word, no matter how smooth and smart and beautifully Irish his words sound. But on the run from a tribunal of witches, she isn't going to make it far . . .
Before she knows it, Adam's word is all that stands between her and execution. Sophisticated, just-gotta-ruffle-him Adam has vowed to make her his one eternal mate, wild and unpredictable as she is—to save her from a sentence of certain death. But Tori isn't interested in being anyone's pity date. And if they think she's unpredictable now, they should see what's coming next . . .
"Hot and fast from beginning to end." —Kate Douglas on Fated
"Sizzling sex scenes and a memorable cast." —Publishers Weekly on Claimed
"A fast-paced, excitement-filled explosion of action . . . Zanetti keeps getting better." —RT Book Reviews on Marked, 4.5 Stars Top Pick
Pre-Order:
The Wicked Kiss Book Trailer is here!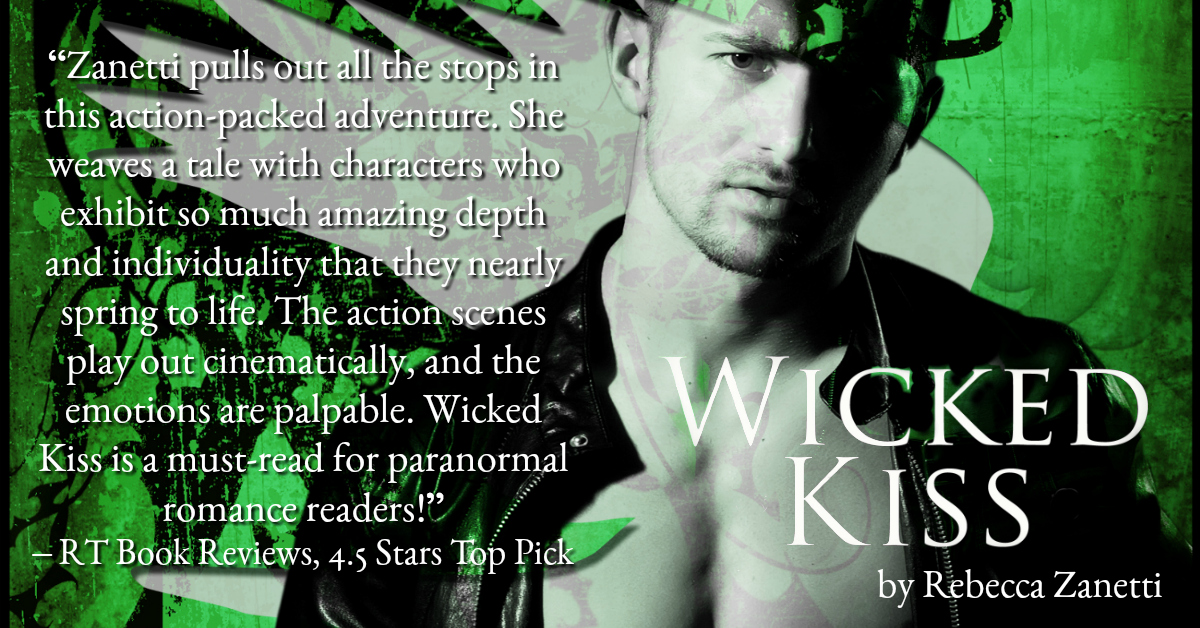 What the reviews are saying:
"Wicked Kiss is UTTERLY and TRULY AWE-MAZING! Rebecca Zanetti knows how to create a story and series that you just can't get enough of and that just gets better and better with each new story. She wins me over..AGAIN with Wicked Kiss! This novel gets a DARK AND SIZZLING FIVE SHOOTING STARS!"  – 
FIVE STARS 
Marie's Tempting Reads 
"The men are dominant and very protective. The women are sassy and bold. Their enemies are ruthless and persistent. You won't be bored." –
FIVE STARS
Mindy Lou's Book Reviews
"The book is full of intrigue, drama and of course romance and lots of sexy heat between our 2 main characters. Another awesome book in this series…" –
FIVE STARS
Jackie Kiwibooknerd

"Gah! I need myself a hot Irish witch! My goodness! Every book in this series just gets better and better. I want a movie, please. Intrigue, spies, lots of action, things blown to bits, evil doers, vampires, shifters. Oh, yeah and freakin HAWT witches with Irish accents! What is not to love about this?" –
FIVE STARS
Suzi at Obsessive Reading Disorder
"The story it's self was very fast paced with lots of action which I always enjoy." –
FOUR AND A HALF STARS
Julia's Book Haven
.