OVER THE TOP
Maverick Montana, #4

A sexy category romance from Entangled's Brazen imprint…
This kind of temptation is worth the risk…
Dawn Freeze had a huge crush on Hawk Rain for years, and the entire town knows it. It's understandable?the man is total hotness. That tall, lean body. Intense dark eyes. And always one foot out the door. Now he's on leave for exactly one week. And this time, he's made it crystal clear that he only wants one thing. Her.
Hawk's been fighting his attraction to Dawn for as long as he can remember. She's his best friend's little sister, and that means hands-off. Except now she's all grown up, and her sweet sexiness is exactly what he craves. But just as Hawk allows himself one mindblowingly intense night with Dawn, he learns that everyone he loves is in danger. Especially her.
And the only way to protect Dawn is to push her away…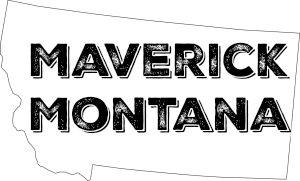 Book Buy Links: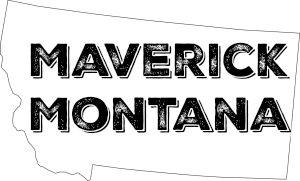 Over the Top Excerpt 1:
Hawk Rain sat back in the chair at the round table, his gaze on the frothy mug of Wallace Pale Ale in front of him. As usual for a Saturday night, Adam's bar in downtown Mineral Lake was hopping with ranchers kicking back with microbrews, peanuts, and loud laughs. The place smelled like pine, beer, and home, but the cozy atmosphere failed to calm him. Apparently the bar had purchased new glasses. The thought irritated him, and he couldn't figure out why.
"What are you moping about?" The question came from Colton Freeze, his best friend, and held no judgment. Just thoughtful contemplation.
"Nothin'." Hawk took another drink, eyeing Colt, who sprawled in his chair after a long day of punching cows.
The guy's hair almost reached his shoulders in a myriad of cool colors—black, reddish blond and brown—from his Native American and Irish ancestry that somehow blended together. His blue eyes were dark and serious, his jawline scruffed, and his shoulders stiff. "Huh. Nothin'. Are you all right?" Colt asked.
If one more damn person in town asked Hawk how he was doing or if he was okay, he was going to pummel them. "Adam bought new mugs."
Colton shoved a cowboy hat back on his head. "So?"
So? Hawk had been gone too long, taking care of business, and things had changed. So had he, but nobody could see the damage that had been done. "I liked the old mugs." He lifted his, which was heavier than the former ones, damn it.
Colton's chair scraped on the scarred wooden floor as he pushed back from the table, his lip twisting. "We're talking about mugs instead of anything serious now?"
"Yes." If Hawk's buddy wanted to get deep and talk about feelings, he could go chat with his very knocked-up wife.
"Fine. Are you home for good this time?"
Hawk sighed. "No."
"Well, that displeases me, because I figured you were in Mineral Lake for good last time, then I got married, and then you disappeared," Colt murmured.
"I had something to take care of—and I can't talk about it." Hawk had signed on for a civilian mission, and he didn't regret one second. Especially since he'd actually lived through it and made it home. "The job isn't finished, not really, and I'm just here to rest up." The idea that he'd be able to finish the job, to completely destroy Meyer's organization, was too much to hope for.
"I'm tired of the secrecy, and I'm ready to help." Colton tapped his fingers on the table. "I know you're still working for Reese."
"Yep." Hawk took another drink. Reese was a former DEA agent turned private security guru, who had hired Hawk right out of the military for one big job. One that wasn't over yet. "Reese is a good guy."
"I know." Colton turned as a light swept across the stage at the far end of the room, and a cheer went through the boisterous crowd. His mouth tightened. "She is not wearing enough clothes."
Hawk's entire body went on full alert as he took in the lead singer—his friend's little sister. Holy fucking shit. Dawn Freeze sidled up to the mic dressed in a tiny skirt that barely covered her ass and revealed long and lean legs encased in cowboy boots. Red and black cowboy boots.
His balls pulled tight and bellowed a hello.
The stunning minx wore one of those fancy bustiers that pushed up what had to be perfect breasts. A saucy black cowboy hat perched on her head, and even across the room, Hawk could see the amused sparkle in her dangerous eyes.
Blue didn't come close to describing those eyes, and he'd go to the grave before admitting it, but they were the last image that had flashed through his brain before he'd nearly died the year before.
He may have even whispered her name before falling unconscious.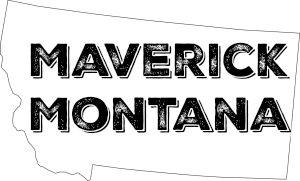 Over the Top Excerpt 2:
Dawn finished glazing the chicken breast in her cheery kitchen, muttering to herself the entire time. A fire crackled in the big stone fireplace, and snow piled against the windowsill. Hawk hadn't called. After what had been the most amazing night of her life, the bastard hadn't called in two days.
So he had meant it that they needed to keep their distance.
What an idiot.
She'd even had trouble sleeping without him.
An entire day at the office crunching numbers hadn't helped any. Colton had been absent all day, so she'd spent some time talking to Anne and just working.
Now she ate alone. Again.
A rap on the door caught her up short. She wiped her hands on a towel and hurried to open it.
Hawk stood on the porch, a bottle of Shiraz in his hand. "Hi."
She stepped back. Her hair was piled haphazardly on her head, she wore no makeup, and her yoga pants had a rip across one knee. Crap. "What are you doing here?"
He lifted a shoulder and stepped closer. "I thought we should talk." A dark bruise marred the left side of his chiseled jaw.
"What happened to your face?" she asked, her heart sinking.
"Let me in," he said.
She paused. In faded jeans and a black jacket, with his dark hair pulled back and his even darker green eyes glimmering with a light she couldn't quite identify, Hawk was every possible definition of a smart girl's oh hell no. She stood aside. "Come on in."
He brushed by her, surrounding her with the scent of snow and male.
She closed the door. "I'm making chicken." If any of her friends just showed up, she'd feed them, so why not Hawk?
"Sounds good. Mel made steak last night." He shrugged out of his jacket to hang it on a hook by the door. "I'd forgotten how good home-cooked food tasted."
The edge she'd always sensed in Hawk had sharpened, focused with a palpable tension since the phone call. For the first time in her life, she could actually see the deadly soldier he'd become. How surprising he'd been able to hide that side of himself so well through the years.
Apparently he was done hiding. They'd seen each other naked, it had been fantastic, and now she didn't know what to say. She casually smoothed back her hair and headed toward the kitchen. "Open the wine and have a seat." Keeping her back to him, she tossed another couple of chicken breasts into the pan and smothered them with more of Mrs. Hudson's chicken glaze. Dawn had stocked up during the Fourth of July Fair.
Hawk worked smoothly beside her, uncorking the wine and pouring two glasses. "Come sit down." He handed her a glass and trucked the few steps to the living room.
Dawn swirled the wine and frowned. "When did you get so bossy?"
He shrugged. "Sorry."
The guy didn't sound sorry. She cleared her throat, her hand trembling around the glass. "This is weird." Without meeting his eyes, she crossed into the room and sat on the sofa. He sat next to her, and her breath quickened. Her nipples hardened, just from his heat, and damn it, she wished she'd worn a bra.
"I told your brothers about us sleeping together." Hawk placed his glass on the coffee table.
Fury rippled through her head. "You what?" she yelled.
He calmly recaptured her wineglass, put it safely on the table, and turned to face her—serious eyes, bruised face, indomitable body. "I told them the truth."
"You moron," she said slowly..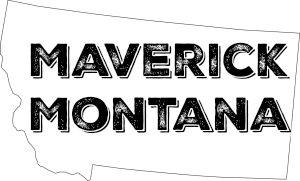 Reviews for Over the Top:
** "I love this series and I have been waiting forever to read Hawk's story. It was perfect…lots of action, lots of passion, and lots of humour!" Five Stars – Becky on Goodreads
** "Over the Top is the fourth book in the Maverick Montana series by Rebecca Zanetti. Let me just start off by saying that this author -never- lets me down. I enjoy her books and style of writing immensely. It never fails that I end up laughing like a loon, more than once while reading a novel by Ms. Zanetti. She creates not only relate-able, likeable characters, but ones that you remember and that leave a smile on your face. It's never just the hero or heroine either, it's the full cast. In fact, my favorite character isn't even one of the main ones! She's sassy do-gooder Mrs. Hudson, who wears bedazzled things and carries a huge purse that could house an army. ;)" – Four Stars – Amber from Wild Heart Reviews 
** "I have loved Hawk and Dawn from book one as I said above. I was so happy to finally read this book. Hawk and Dawn are a force of nature that fights against each other but when they combine they are the perfect storm. They complete each other in every way that is possible. There is so much I wish I could tell you but I don't want to spoil the book. Just know that there are a lot of touching and slightly painful family moments in Over the Top."  Kelly from Books-n-Kisses
Return to the Maverick Montana Series Main Page