HUNTED
Dark Protectors #3
READY OR NOT
Moira Dunne is a witch – the quantum physics kind. Time and space are her playthings. Which might explain why her one-night stand from a hundred years ago has turned up to "claim" her – and request her family's assistance with the war he's brewing. But the more she learns about Connlan Kayrs, the more she comes to think this is normal behaviour for him…
THERE'S NOWHERE TO HIDE
When Conn and Moira tumbled on the moonlit grass, Conn hadn't meant to mark her as his mate for all time. She was only twenty! But it wasn't easy to wait for her. It was even harder to forget her. So when he finally returns for his wicked-hot witch, he's ready to let the sparks fly. Even if he burns up in flames…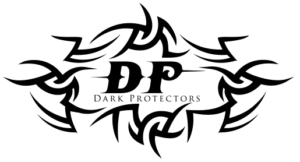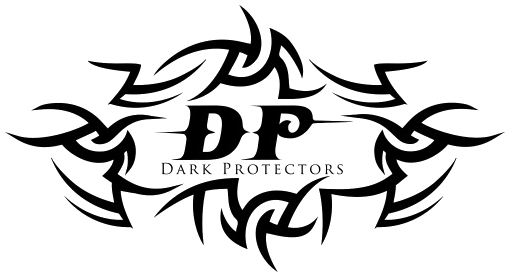 Book Buy Links: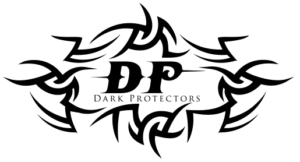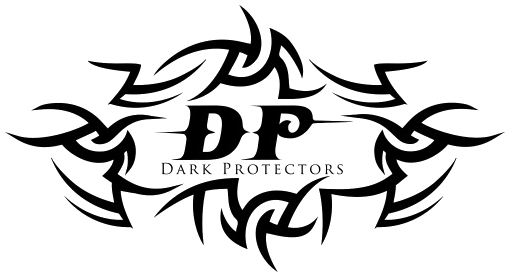 Song Inspiration for Hunted: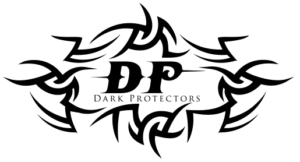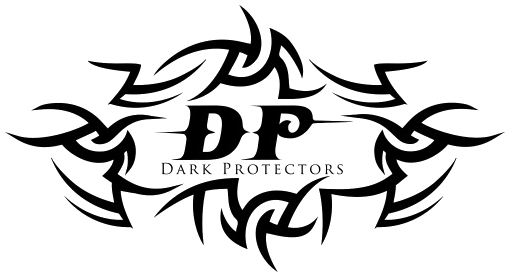 Hunted Excerpt 1:
"She's going to kill you," his old friend muttered.
Conn Kayrs raised an eyebrow, cutting his eyes to Kellach from across the scarred table. He hadn't been in Shea's tavern in a century, yet the tables were the same. Beaten and solid. "She can try." Damn, he hoped she tried. For no other reason than the excuse it gave him to put his hands on her. Finally.
After all this time.
Kell tipped his ale back, his dark gaze remaining steady on the tavern door. "She's coming."
That she was. The air thickened as if in anticipation of a lightning strike— or a witch's temper. Conn relaxed in his chair, stretching his long legs to cross at the ankles. His boots caught on worn grooves in the wood. "You might want to make yourself scarce."
Kell tied his dark hair back at the nape, his shoulders tensing. "You may need backup." He glanced at the row of patrons lining the bar on hand-carved wooden stools centuries old. Mostly witches, maybe a couple humans. People who lived on the northern coast of Ireland, happy in the knowledge most of the world didn't know they existed. "Though we should clear everyone else out."
Conn fought a grin. His friend sounded almost … concerned.
As a fierce witch and a dangerous warrior, the enforcer for the council was trained in witchcraft and traditional war. Kellach's main job was to protect the leading council, the Coven Nine. He feared no man. But a woman? Well now, that was another story.
"Your cousin isn't that dangerous, Kell." Though what did Conn know? Moira had been training for a century. Her skill set might be deadly. If so, they needed to get a couple things straight.
Several folks lining the bar cast wary glances over their shoulders. Even in this day and age, vampires were a scarcity in the north, so Conn kept his fangs hidden. He didn't want to spook them— although his metallic eyes probably gave him away.
Watching carefully, he wondered if anyone would challenge him. He'd never battled a witch. They'd been allies of the Realm for centuries, though he often wondered about that. Witches kept their powers shrouded in secrecy. Not even his king knew the full extent of what magic allowed them to create.
Kell's lips tightened in his rugged face. "Moira is the seventh sister of the seventh sister. All power. You have no idea what you're doing, my friend. She told you not to come to Ireland, and you should've listened. You shouldn't be—"
The door swept open on a gust of wind. Electricity crackled through the room. Moira stepped inside, her green gaze hard on Conn. His heart seized. How had he forgotten her beauty? Her power? Her tiny size?
Conn scraped back his chair and stood. "Hello, mate."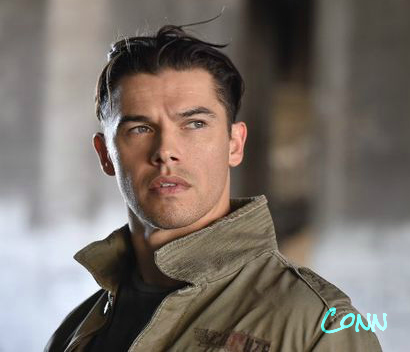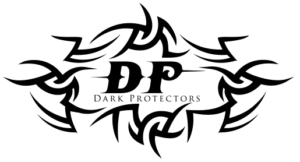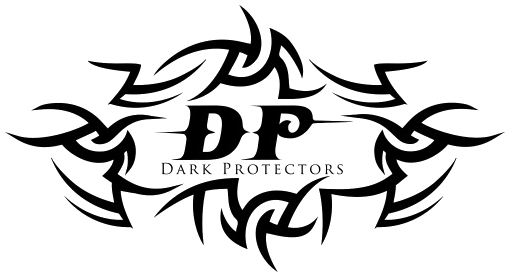 Hunted Excerpt 2:
"Treason is a matter of perspective." His gaze dropped to her lips and back up. "How many of your own have you taken down, Enforcer? For practicing magic?"
His minty breath made her stomach roll. "That wasn't magic. That was the manipulation of matter to harm. The laws exist for a reason." So the whole damn planet didn't blow up.
"Laws change along with leadership." With a dark gleam in his eye, he placed a kiss on her lips.
She bared her teeth and snapped.
He darted back, barely missing her sharp bite. Regret flashed across his handsome face. "I'm sorry I won't get a chance to break you, Seventh." With a shrug, he sidled back to the window. "I guess the Kurjans get all the fun this time."
"Do they know?" As hard as she tried, she couldn't keep the tremor from her voice. "Did you tell them about the phanakite?" Having the witches' biggest weakness become public knowledge was frightful. The repercussions were unfathomable.
"No." Trevan's breath fogged the glass. "My lady talked me out of that. Guess you owe her."
Apparently his woman was a whole lot smarter than he was. No way the Kurjans wouldn't turn that kind of information against him. "Tell me who she is so I can properly thank her."
He laughed. "Well, while the Kurjans are ripping through your genetics, I'll have some fun with your little sister here." His autocratic head tilted toward Brenna. "I'll still need leverage with the Coven Nine. For a while."
Brenna bared her teeth, and a gray vein appeared along her smooth forehead. Her eyes were bloodshot. "I'm going to boil your heart to mush inside your body."
While Moira appreciated the sentiment, the fact her sister's skin was becoming translucent from the collar clutched fear in her throat.
Trevan squinted into the night and then straightened his shoulders. "Looks like it's showtime."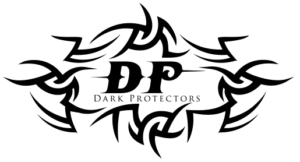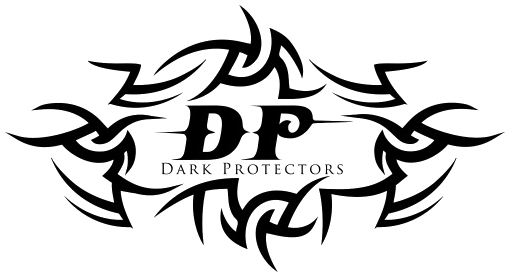 Reviews for Hunted:
**Publisher's Weekly:  "Strong chemistry and steamy love scenes."  The fast-paced third Dark Protectors adventure (after Fated and Claimed) sends vampire prince Conn to Ireland in search of Moira, the witch he claimed as a mate a century before. War between the vampires of the Realm and the deadly Kurjans is heating up, and the vampires need their witch allies more than ever, so it's vital Conn and Moira get over their differences once and for all. Moira's reluctant to give in to Conn's demands, especially when the leaders of her people are vanishing without a trace and she's the next likely target. Only together can these two unite their races against external threats and internal struggles. Zanetti continues to mix action, passion, and intrigue as she picks up on threads from the previous books.
**Nikki at Ramblings: Made Hunted the April Book of the Month!   "*Le sigh* I. Love. This. Series. So. Much! Rebecca Zanetti is a friggin genius and if I lived in her state I'd be her new bestie. Ok…wait…that sounds stalkerish. Let's start over. I love this series and it just keeps getting better and better! I think Zanetti is hitting her stride and I for one hope she can keep up the steam."
**Wanda at Good Choice Readings (5 Stars): Zanetti has hooked me since book one to say the least. You get strong sexy vampires that will literally knock your socks off with their strength and sexuality. See; what I love about each of her novels is that each one has a different kind of romance to it. So do I need to tell you how great Zanetti is? I think not. As always 5/5 stars a definite Good Choice for Reading!
**Kelly at Books-N-Kisses: I so loved this story.  I love the world that Rebecca has created in this series.  I love all the different types of characters, the complexity of it all.  I am so in love with Conn & Moria.   Conn and Moria is a force to be wrecken' with.  Both are fiercely strong loyal warriors, stubborn to a fault, but above all else are willing to sacrifice themselves to save others.  But their greatest battle my just be each other. If you have read Fate & Claimed.  Hunted will not disappoint.  There is a lots of action, lots of emotion and even some mile high sex *wiggles eyebrows* If you have not started Rebecca's Dark Protector's series.  I would HIGHLY recommend you get started.
**Athenna at Paranormal Haven: As all with the Kayrs brothers I loved Connlan he just oozed sexual power, with his new found power from his mate, it only made him even more of a bad ass. He is very much a kick ass and take names type of alpha male…If you want hot sexy dangerous romance with powerful alpha vampires who rule the Realm, this series is for you.
**Tiffany at Nocturne Romance Reads:  Hunted received 5 Hoots.  This series is truly hot to the touch.  Readers may want to wear oven mitts before putting their hands on this one because they may be burned from all the magic and pure unadulterated lust!
**Grave Tells:  Even if you haven't read the previous books in the series, Hunted is absolutely a MUST-READ!  It is powerful, original, explosive, addicting, and stands on its own story arc.  And Connlan is to DIE for.  Seriously, he should be illegal.
**The Romance Reviews: A Top Pick!  I was highly anticipating this next novel featuring Moira and Conn, and it certainly did not disappoint. These two have enough passion and chemistry between them to start the brightest fire. Ms Zanetti has developed two characters who have a love/hate relationship fueled by a vigorous sexual appetite for one another. …The lengths they would go to protect each other because of their love was absolutely heartbreaking at times. The sacrifices and choices they were willing to make made you cheer for their romance and love and their happily ever after.
**Two Lips Reviews: I really liked Conn; he made such an impression that I thought of him even when I wasn't reading the book. Moira was my kind of heroine—strong, confident, smart, and willing to go after what she wants. There was a lot of page-turning action in the book and I couldn't wait to see what would happen next.
**Bring Back Desire:  This is a delicious paranormal story filled with steamy passion, run for your life excitement, and attention to details of the science and wicked witch kind… I loved every minute.
**Tiffany at Nocturne Romance Reads (5 Hoots)   This series is truly hot to the touch.  Readers may want to wear oven mitts before putting their hands on this one because they may be burned from all the magic and pure unadulterated lust! Zanetti has created a vampire mate whom is a true force to be reckoned with, on and off the pages. This third installment of the Dark Protectors series is full of nonstop action from one page to the next.  Zanetti will keep readers on the edge of their seat, never knowing which direction the next punch, or bite, will fly from.
**Bookaholics Romance Book Club (4.5 stars)  The blazing passion between the main characters is palpable as Rebecca Zanetti's fires up the heat in her forth Dark Protector book, Hunted. This book has the perfect blend of heat, paranormal and strong characterization that will have you addicted to this series!
**Red Hot Books (4 stars) The sex is hot and the characters are well defined.
**Grave Tells (5 stars) BOOK OF THE MONTH!
The first chapter of Hunted hits the ground running. Strong personalities, high tempers, steamy chemistry, powerful longing, and unexpected consequences fairly fly off the pages. Moira is a firebrand of crackling, spunky, red-headed temper and focused power. With the combined lethality of her and Connlan, this is one duo you never want to cross. If this couple had their own series, Connlan could be the new Bones. Yes, I know that's saying a lot and, no, I'm not kidding! This guy is everything I like.. no, LOVE…
**Guilty Pleasures (4 stars)
What a wonderful story with such great rich characters that drew me in effortlessly. I am officially hooked! This may just be a series to buy in paperback! If you are looking for a good paranormal book that will keep you guessing from the beginning to the end than this is the book for you. Rebecca Zanetti is an author to watch out for sure.
**Paranormal Haven (4 blood drops)
I love this series. … the characters are amazing and take on a life of their own. You fall in love with each Kayrs brother and you're hooked. I was hooked the entire book. I love each brother and I was on the edge of my seat the whole book waiting to see what will happen and how Moira and Conn would work out their differences. As all with the Kayrs brothers I loved Connlan, he just oozed sexual power, with his new found power from his mate, it only made him even more of a bad ass. I have to admit the first thing I did after I finished this book is I went on Rebecca Zanetti's website and looked to see whose book is next and when. I AM VERY EXCITED!!! I can't wait… So if you haven't read Rebecca Zanetti, I recommend you check it out. If you want hot sexy dangerous romance with powerful alpha vampires who rule the Realm, this series is for you.
**Pat at I Read That Book (4 stars)
Conn utilized his stoic countenance well as it was so fitting for this installment. Moira was a delight, I liked that she was not only strong but a warrior in her own right. The villains were diabolical enough for entertainment and the new elements introduced to the fight were interesting and threatening…
… multiple layers, influences and an overreaching arc.
…I enjoyed Conn's character a lot. He was a great alpha man who knew what he wanted and was determined to get his way in the end. I loved this. Nothing is better than a man who has his mind set on something. Zanetti created an interesting word that was unique and held my attention. I enjoyed her mythology, but I think her writing stood out the most for me. This book flew by… I finished this book pretty quickly. That is because Zanetti has great pacing and a free-flowing writing style that made it easy to devour.
**Romancing the Book (4 stars)
This was a fast paced, high octane, sexy read. And excellent read that has caused me to find Book 1 & 2, as I need to know how the storyline got where it did.
Back to the Dark Protectors MAIN PAGE