Hi all!  I'm so excited that Jory's story is finally here.  It's available now in both ebook and print, and I truly hope you enjoy it!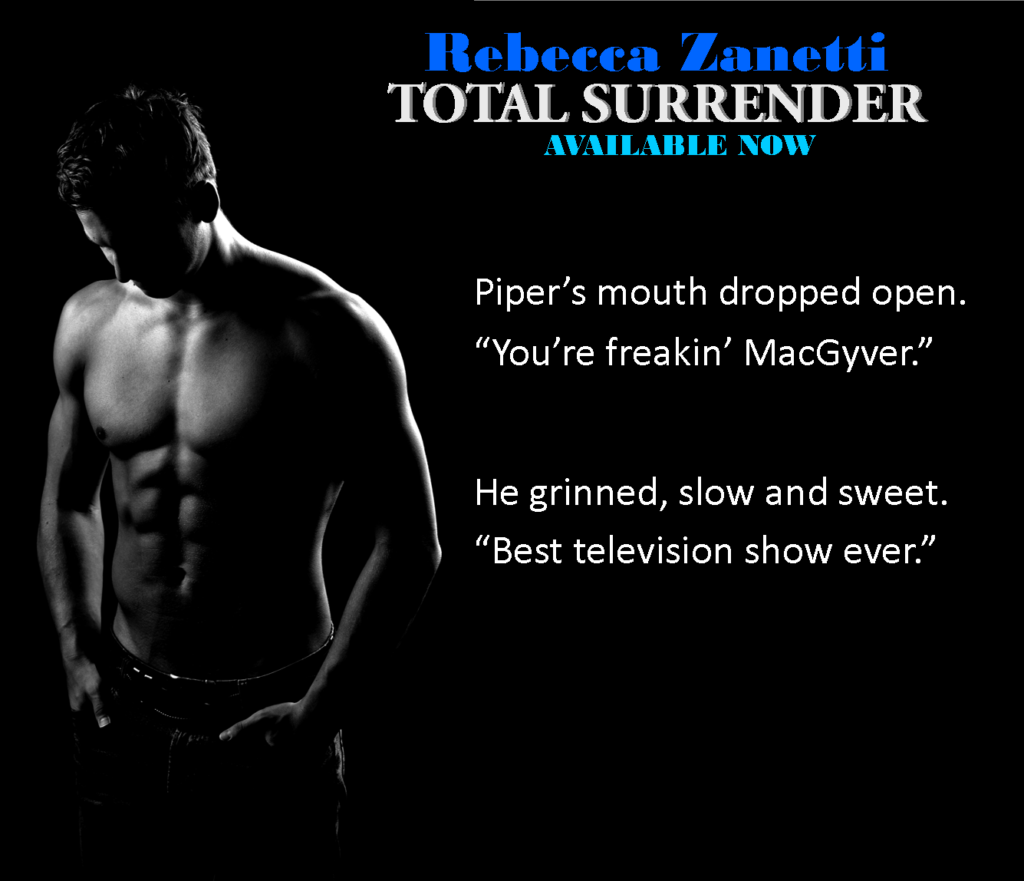 Here's a brief excerpt:
"Piper?" Jory asked.
Damn. She leaned forward, pressing her mouth to his. Just for saving her from the river, just for being somebody she wished she could know better. Just to quench the fire crackling in her nerves.
He inhaled, going still.
Possessed by something unreal, she flattened her hand over his chest and molded her lips to his.
With a sound of torment, his mouth moved, and he took over. Completely. Cupping her head, he held her in place, going deep. His tongue played with hers, while his body enfolded her.
She kissed him back, fire lighting down her spine. So much need.
The kiss went on forever until she was writhing on his lap, needing more than anything to get closer. So much closer.
Finally, he broke the kiss, levering back to study her.
They both breathed heavily, and lust had turned his eyes a dangerous midnight-filled smoke.