Provoked
USA TODAY Bestselling Book
Dark Protectors #5
A TIME FOR WAR…
A casualty of the war between the demons and the vampires, Jase Kayrs has been missing for six long years. His older brothers want answers but they're going to have to get them from an unlikely source. For when Kane Kayrs tracks down Amber Freebird, what he finds is a blonde, vegan pacifist who has no intention of using her skills in his war…
A TIME FOR LOVE…
Amber enjoys her life of chaotic freedom and has no intention of falling in line just because a sexy-as-sin vampire insists on order. Unfortunately, he discovers she may be the only hope they have of finding his brother, and theres no way hes going to let her goeven if it means mating her to gain her cooperation. The two are as different as can be, yet when the dominant Kane and the untamed Amber finally unite to rescue Jase, they just may find that opposites really do attract…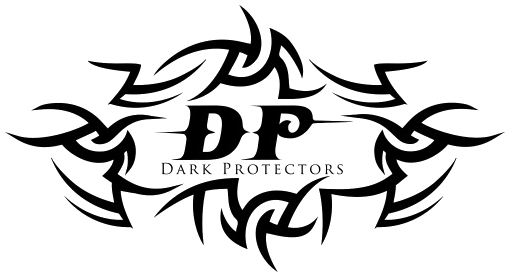 Book Buy Links: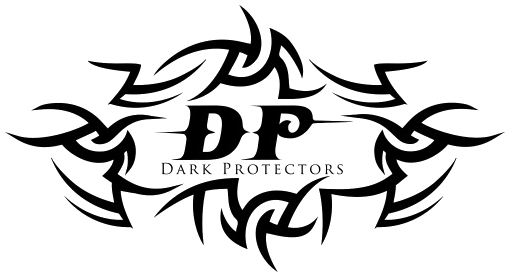 Song inspiration for Provoked: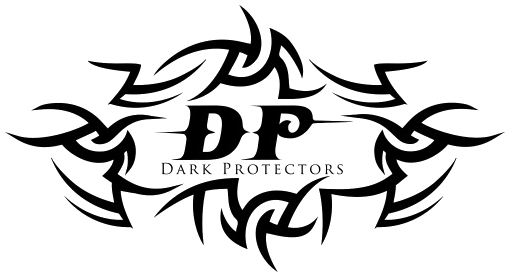 Provoked Excerpt 1:
The demon destroyer was beautiful.
Kane Kayrs settled back in the worn booth of the bar and eyed the blonde solution to his devastating problem. Long strands of hair flowed down her trim back, a messy and free tumbling that whispered of cool nights rolling under the stars. An organized chaos that somehow worked. Sun had kissed her angled face, leaving her slightly freckled and rosy cheeked. The cowboy hat perched precariously on her head was all sass. She maneuvered around packed bodies, an island of calm and grace as she delivered beer, hard drinks, and an occasional bottle of water.
A slight sneer lifted her pink lips every time she plunked a water bottle on a table. Interesting.
She stood to about five foot eight— tall for a human female. Ripped jeans molded to full curves, and a low-cut peasant blouse guaranteed she'd receive excellent tips for the night. The woman moved like a dancer, easily dodging groping hands without losing a step. A good-natured laugh, low and sexy, rumbled from her several times.
Kane finished the local beer he'd ordered while waiting for her to show for her shift. Odd that she hadn't acknowledged him. They were the only two people in the bar with power.
The jukebox against the side wall had played a combination of hip-hop and country music all night, and his head was beginning to ache. Dollar bills hung stapled from the ceiling, and a television in the far corner highlighted local rodeo footage from last spring, regardless of the snow currently whipping around outside. The stale scent of old beer permeated the area. Several inebriated women rode saddles masquerading as bar stools, their excited yips a prelude to falling on the floor. The peanut-shell covered floor.
Kane shoved away impatience. Hanging with the locals had never interested him, and the pull of his laboratory called. He had work to do.
Finally, she approached his booth, her gaze going from the empty bottle to his face.
A punch of raw power slammed from her black eyes.
The woman smelled like wild heather just blooming. She smiled, a small dimple flashing in her left cheek. "Would you like another beer? Huckleberry Ale, right?"
He tilted his head to the side, allowing her vibrations of energy to run over him. They were almost as sexy as her smooth, slightly raspy voice. An unwilling smile played with his lips. "Are you serious?"
Curiosity widened her smile. "Yeah. Most people like another when theirs is empty. If you didn't like the Colorado Huckleberry, you should try the Cooper Ale. The brewery next door makes it for us. It's lighter and not quite as sweet."
.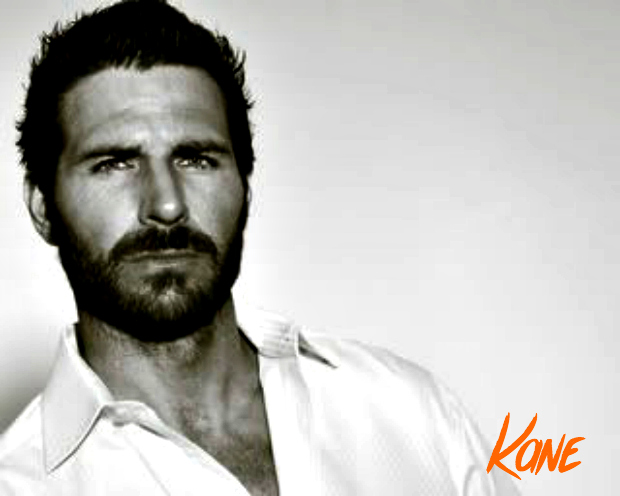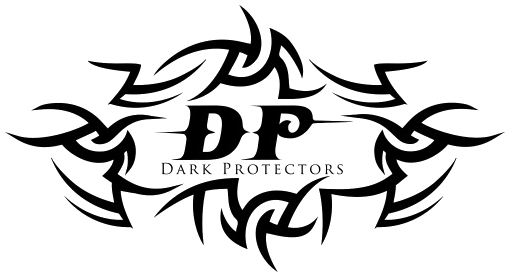 Provoked Excerpt 2:
The storm raged around them and smashed frozen pinecones into their legs. Kane kept his stride steady, his mind on the human. She stumbled again, and he turned to shield her from the storm.
Her pale skin was too delicate for the angry wind. Tucking her close, he placed a gentle kiss on her forehead. "We'll be safe soon."
She nodded, her eyes blinking rapidly.
Did he just kiss her head? Where was his brain? Comforting her would lead to her breaking down. Kane pivoted and led her down the path to the lake, trying like hell to block her from the wind.
Branches and clumps of snow beat against them as they wound down the obscure path. Kane dragged his feet to clear the way, hoping Amber's boots would keep her dry. Frostbite would be disastrous at this point.
Finally, they reached the beach. Snow mingled with sand to slam into their faces. When would the wind abate? The metal rowboat sat securely between a massive pine tree and the rocky hill, snow covering most of the bottom. Kane darted forward and yanked the boat free before flipping it over.
The metal scraped along the snowy sand as he dragged it to the violent lake.
Waves crashed in, angry and nearly black. But at least the water wasn't frozen.
He held out a hand for Amber.
Drawing the coat tighter with nearly blue fingers, she shook her head and backed away. He didn't have time for her to fall apart. "Come here. Now."
He pitched his voice low to cut through the storm and her panic.
She mouthed the word "no" and kept backing away. If the woman went any farther, she'd be heading back up the trail.
The cold cut through his silk shirt and pants. If he was chilled, Amber would be freezing. Maybe he could entice her. "Let's go find some warmth, sweetheart."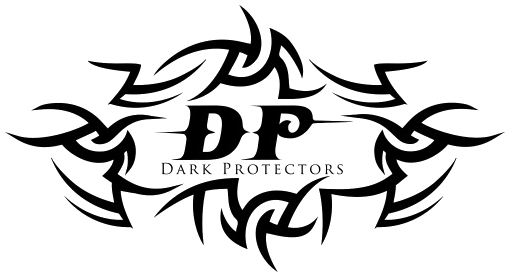 Reviews for Provoked:
Gave Tells (5 out of 5)
Winner of Sexiest Geek- Kane Kayrs
Winner of Most Original Story Universe- Dark Protectors
How Ms. Zanetti functions with all these uber sexy, domineering, hot hot HOT men in her head, I have no idea – I'd be a quivering mess of "yes, please, and thank you" just about all the time! Hah! If you haven't started reading the Dark Protectors series, what are you waiting for? Go go go!!
PS – Amber (reviewer) names her pets after Star Trek characters. Who can resist a heroine like that?!
Red Hot Books (4 stars/ B+ rating)
This series is really cool. It's got great world-building with continuing threads that span from book to book.  Yet, Rebecca Zanetti makes it easy to jump in as a new reader.  She manages to fill you in with everything that's been happening in a way that seamlessly folds into the story.  It's good stuff.
I liked Kane… his intensity and his honesty.  I thought the sexual tension was hot and so was the bedroom action.
There are plenty of action and battle scenes.  Plenty of scheming and machinations.  I love books that are intricate in this way. Especially when the author can pull it all off without being confusing.  (Which she totally does.)
Well done.
Tea and Book Reviews
It was most excellent but I just want more.. I am ever susceptible to the sexy nerd which is how I see Kane… and I was really looking forward to seeing him get his comeuppance and was wondering just how Ms Zanetti was going to give it to him. I feel she was on the right track but held back… this could have been the steamiest book of the series.. All that intellect… oh yeah, there is just something about a man with a brain.. *blushes*
Do I recommend it, oh yeah.. Did I love it, oh yeah… Did I want more, oh yeah… one thing this book did do is make me want to read the next one.. RIGHT NOW!! Excellently done
Different Realm (5 stars)
These books are FANTASTIC! And only promise to get better.  I am anxiously awaiting the next ones.
Belle's Book Bag (5 stars)
I am such a HUGE fan of the Dark Protectors series. From the very first book, Fated, this series has held me captive with the intelligent, entertaining writing and the interesting characters. I wait non-to-patiently for each new release. Provoked did so not disappoint!!!
With each new book, Rebecca has gifted me with the ability to return to this world. I continue to be immediately drawn in through great heroes and their heroines. And also, with stories that are filled with equal amounts of love and romance along with action and nail-biting moments. There is also laughter mixed in with a few tears.
Books N Kisses Reviews (4.5)
AAAhhhhh Kane Kayrs. The smart brother, the brother with all the answers. The know it all brother. Well Kane just met his match in the form of a very feisty female.
I really enjoyed Kane & Amber's story. There is so much going on. Not only do we see Kane & Amber's story. I am very much looking forward to what Rebecca has in store for us next in the Dark Protector's series
Literal Addiction (5 skulls)
https://www.goodreads.com/review/show/435321328
I thoroughly enjoyed this book, I loved seeing Kane so out of sorts when faced with Amber. She was perfect for him. The triangle between Janie, Kalin & Zane is really starting to get interesting. Now that Janie isn't a litte girl anymore. Their story is what the whole series is building for and it's going to be epic.
Nocturne Romance Reads (5 Hoots)
https://www.goodreads.com/review/show/452973237
Clear your schedule before picking up this book because you will NOT be able to put it down once you pick it up! And do not cheat yourself, read this entire series. And trust me, you will NOT be disappointed.
Paranormal Romance With Lisa Annesley (4.5 hearts)
Provoked is a page-turner. I could never find a good place to put the book down, so I kept reading and reading. I laughed, I cried, I was anxious for them to find Jase before it was too late, and I desperately wanted Kane and Amber to be happy.
Delighted Readers Blog (4 stars)
http://www.amazon.com/review/R621K0A9I3SLE/ref=cm_cr_pr_perm?ie=UTF8&ASIN=B008H6GJJK&linkCode=&nodeID=&tag=
This one was a bit different than the recent others in some ways and I think its because of the couple that got their main story. It was exciting and full of passion just like we've come to expect in this fantastic series, but it was very much a transition segment. It felt like the moment when a climber reaches the top. There's still a lot of hiking to do, but the end is in sight. Not that I think things won't get even more exciting and critical, just that I think we're coming down to it.
Kane's rather different too. He has a brilliant, logical mind and he's done his share of fighting. He is the glue that holds the Kayrs' brothers together, but for that very reason he's the most lonely and vulnerable. I loved seeing Amber take his back and fill that void. It was fun watching him slowly figure out that he loved her. But even before he did, he was hot-loving passion and possession when it came to Amber.
In the end, this was par for the course good stuff and I look forward to more in the series.
I Read That Book (4.5 stars)
https://www.goodreads.com/review/show/538578580?book_show_action=true&page=1
I was glad to see the world expand even more and I got invested in the new characters pretty quickly. This read was so busy and hit so many high notes I almost felt as if there should be dramatic soap opera music.
Musings from an Addicted Reader – Five Stars – "Brilliant fifth book in the series… Loved every minute of this story, can't wait for the next one."
Books N Kisses – "I really enjoyed Kane & Amber's story… I am very much looking forward to what Rebecca has in store for us next in the Dark Protector's series."
Back to the Dark Protectors MAIN PAGE