Guest Blogger-Trish McCallan
Hi all! I'm Charly, Rebecca's assistant. We thought it'd be fun to do a 'Romance: The Good, the Bad, and the Disastrous' theme with guest bloggers throughout the summer months. Every Monday and Thursday, we'll have a guest blogger talk about fun stuff like horrible dates, good dates, etc. Some bloggers will have a contest, and some won't – it's totally up to them. If there is a contest, I'll randomly draw a winner from the post comments, send the winner's email address to the guest blogger, and they'll take it from there. Rebecca will jump in and blog when she can. For now, enjoy as we play!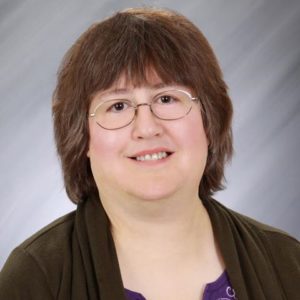 First off, my thanks to Rebecca Zanetti for sharing her space with me today and to Charly Alexander for the professional presentation of this blog. Ladies—your generosity and skill are very much appreciated!
This is going to date me, but what the heck. 

In the mid 1990's I discovered Linda Howard and Suzanne Brockmann. Howard and Brockmann quickly became two of my favorite authors, mostly because of their super sexy, super alpha, military heroes. I LOVED Howard's Mackenzie family series as well as Brockmann's Tall, Dark and Dangerous series. So when a good looking naval officer asked me out, I said yes (Internally, I may have squealed a bit in excitement.). I was so looking forward to finding my own, flesh and blood military hero.
Unfortunately, that wasn't what I got. What I got was the worse date of my life.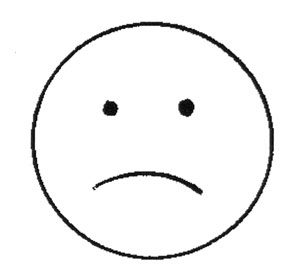 At the time I was training for a marathon, which meant early morning runs before working out with weights in the gym and I was in great shape. Which my new beau didn't appreciate. On our first date, he put his arm around my waist to escort me into the restaurant and made the comment that "he liked more curves and softness and less muscle on his women." Yeah, not the best start to a date. During the conversation at dinner, he said at least three or four times that he didn't like his women to exercise because he liked softness in bed. By that point I already knew that bed was off the table—like forever.
After dinner, we went to see some action packed adventure movie and during the movie this guy continued hammering home his point about muscles versus softness. When the date was over, he took me back to my apartment and said, "How about you lay off the exercising so we can see where this goes?"
At this point I'd had enough and decided to respond in kind. So I said "You know I understand completely how you feel. I can't stand softness in my men. I want a man to feel like a man. You know, muscles rather than softness. So how about you start getting some exercise so we can see where this goes?"
Let's just say that quip didn't go over well. There was no goodnight kiss. No hug. Just a frosty "good night" and he was out the door.
But, surprise, surprise, he called a few days later and apologized for the comments he'd made and asked me to give him another chance. Well, I thought that was pretty decent of him considering how I'd responded at the close of our first date, so I said sure. He told me he wanted a fresh start and was taking me to Antonio's, one of the fancier restaurants in town—which meant fancy clothes. I didn't have anything quite so classy, so I ended up buying an outfit, which I couldn't afford, but I didn't want to look out of place.
When the night he was supposed to pick me up rolled around, he never showed. I waited for over an hour in my new, pricey outfit before I admitted that he'd stood me up. I suspect the no show was revenge for my comment since he never called to explain. From a mutual friend I know he was in town and on base. He hadn't shipped out. There hadn't been a death in his family. He hadn't contracted some sudden, life threatening disease.
So, all in all, my introduction to Naval Officers left a lot to be desired, which makes it kind of ironic that the heroes of my Red-Hot SEALs series are all officers in the United States

Navy. And yeah, a couple of them do end up on their heroines' worst date lists.
 ABOUT TRISH:
Trish McCallan was born in Oregon and raised in Washington State, where as a child she sold her first crayon-illustrated books for a nickel. This love of writing led her to study the craft at Western Washington University. She worked as a bookkeeper and a human-resource specialist before trading in her day job for a full-time writing career. Her debut novel, Forged in Fire, went on to final for two prestigious Romance Writers of America RITA® awards. Forged in Ash is her second book, finaled for a RITA® award as well. She currently resides in eastern Washington with three golden retrievers, a black lab mix, and a cat.
Website- www.trishmccallan.com
Link to Facebook profile- https://www.facebook.com/trish.mccallan
Twitter profile- https://twitter.com/@TrishMcCallan
LATEST RELEASE:
Forged in Ash: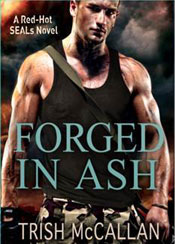 Kait Winchester inherited a special gift from her Arapaho ancestors: she can heal with her touch. And there is no one she would like to get her hands on more than the super-sexy SEAL who seems determined to ignore their off-the-charts chemistry. When the wounded warrior finally seeks her help, she's ready to nurse him back to health…and into her bed.
Navy SEAL Lieutenant Marcus "Cosky" Simcosky is no stranger to hot water, but recent events have boiled over into one hell of a mess. His team is under investigation for a hostage rescue gone wrong, a crazy female stalker is on his trail, and the last few bullets he took just may sideline him for the rest of his career. The kicker? The one woman who can help him get back on his feet—and has haunted his fantasies for years—is his teammate's sister. He's looked but never touched. When his stalker targets Kait, though, Cosky will have no choice but to do whatever is necessary to keep her safe.
GIVEAWAY!
I'm giving away two Kindle eBooks or two signed paper copies of Forged in Fire and Forged in Ash (winners' choice). To enter the drawing, all you have to do is post in the comments. Any comment will get you entered, but I'd love to hear some of your worst date stories, so please share!