Guest Blogger-Julie Particka
Hi all! I'm Charly, Rebecca's assistant. We thought it'd be fun to do a 'Romance: The Good, the Bad, and the Disastrous' theme with guest bloggers throughout the summer months. Every Monday and Thursday, we'll have a guest blogger talk about fun stuff like horrible dates, good dates, etc. Some bloggers will have a contest, and some won't – it's totally up to them. If there is a contest, I'll randomly draw a winner from the post comments, send the winner's email address to the guest blogger, and they'll take it from there. Rebecca will jump in and blog when she can. For now, enjoy as we play!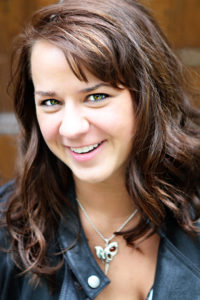 I got married right out of college—time enough over the summer to finalize wedding plans and get settled into jobs, but then BAM married. And I stayed married—every so often happily, but more often not—for sixteen and a half years before the D word came up. Honestly, by that point, it was a relief. I'd been fighting too hard for too long for something that was destined to fail.
At least it was a relief until reality slapped me in the face with a big, wet trout…multiple times. The house I bought? When I finally took ownership, the previous owner left rotting, maggot-filled garbage in the garage, a non-working refrigerator, and a host of other things that I couldn't go back on her for because my crappy realtor signed a paper she wasn't supposed to. But hey…I was a strong, single mother—there was no ruining my new life. The kids and I christened our new home with a bottle of cheap champagne, and we got to work. (The house is named Dobby, in case you're interested. Yes, it does occasionally abscond with a sock. No, it hasn't actually helped with any of the work while we've slept.)
Over that summer, I met a guy. It was one of those crazy things that happen in movies and people sit there thinking, "That is so fake—that never happens in real life." Well, it happened. We literally locked eyes across a crowded room, and it was like everyone else disappeared. The chemistry between us was amazing, to the point that other people noticed it, even though we weren't involved. Sadly, other than one late night make-out session, we never did hook up. (Apparently, our movie moment wasn't from a rom-com. Sadz.) I decided it was okay because the universe had other plans for me.
(Please note: The universe also has a cruel sense of humor.)
I first dipped my toe in the actual dating pool about the same time my divorce was final. It wasn't a date-date, more of an "I want to go see this movie, we're friends and you're bitching about nothing to do, want to go with?" Well…we went to see the Metallica movie, which in my defense had fantastic reviews from both critics and fans. I really don't know what those people were smoking when they saw it, but the theatre I went to didn't give us anything. Still friends with the guy, but we haven't gone out again since. (Seriously, men, don't let me plan the dates. Otherwise this happens.)
It was a couple months before I ventured out again. (Can you blame me?) This time I met the guy via online dating. Holy hell, online dating is not for the weak. Nor is it for anyone who isn't up-to-date on their vaccinations. (I recommend adding rabies to the list of shots one should get, because while these guys weren't necessarily foaming at the mouth, some of them came close.)
Let's just say my online dating experience didn't last long, and the one time I did talk to someone I really felt a great connection with, I made the mistake of googling him. (Seriously, don't do that.) I wound up backing out of our date because, after a string of mediocre to horrible dates, just the potential for bad (he had gone public with his recovery from drug addiction about ten years before) was enough to scare me off.
While I reactivated my online dating account a couple times, I never set up another date. The "choices" seemed to get worse and worse as time went on, until I finally deleted my account completely, vowing never to return. (I'm serious this time. Really.)
Considering the mess life had been (other than my kids because my kiddos are awesomesauce) since the divorce, about a month ago I found myself asking why the hell I didn't just adopt a dozen cats and get it over with. (Okay, I did adopt one, and his name is Boyfriend, but that's kind of beside the point.) What possible reason did I have to believe in happily ever after?
Then it hit me. Mr. Intense Chemistry from that first summer? I realized I met him for a reason, and the reason wasn't so that we could end up together. It was so I would recognize a good connection when I found it again. That's why it happened before I started dating. Honestly, that's why it was with someone who wasn't meant to be (because at that point in my life, I would have hard-core screwed up any relationship I got into). I needed to realize what I'd miss out on if I "settled" or, worse, "tried to make a bad thing work." (For the latter, please see my marriage.)
So, when well-meaning friends tell me I might be too picky, I just smile. Unlike the divorcees I write about, I'm good with my single life—I'm happy. Adding a man to the mix has to be an act I'm confident will make my life better. So, I am picky, and I'm willing to wait for a great connection with someone amazing. Because anything less than that isn't good enough the second time around.
I believe in happily ever after because I found one guy like that, and I have no doubt I can find another. Once upon a time I had hoped connections and romance like in books and movies was possible in real life; now I know it is. And that, my friends, is the power of romance and the one that got away.
ABOUT JULIE:
Julie Particka (aka Seleste deLaney) was told to get serious about her future in Junior High. Several years after getting a bachelor's degree in chemistry, she realized being serious was over-rated and went back to her first love–writing. Now rather than spending her days in the drudgery of the lab or teaching science to high school students, she disappears into worlds of her own creation where monsters sometimes roam, but true love still conquers all.
She can most often be located in the Detroit area with her favorite minions (the ones who know her as Mom) where she is currently hatching a plot for world domination. It involves cookies for everyone, so she's pretty sure there's no way it can fail…except the minions keep eating the cookies.
FAVORITE QUOTE: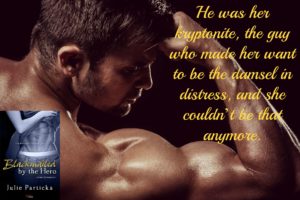 LATEST RELEASE: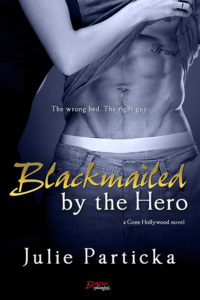 Blackmailed By The Hero
The wrong bed. The wrong guy.

Party planner Vicky Stone is on a post-divorce mission. Not only does she intend to land her dream promotion, she's going to indulge in a night of hot hook-up sex. Preferably with the hunky actor she just met at a work function, no-fraternization rules be damned. Fortunately, his drunken directions included a right that should have been a left, landing her in bed with her brother's extra-hot, extra-off-limits best friend instead of the unemployment line.
And, oh, he feels good. Too good.
Bad boy Dante Palladino's forbidden fantasies are about to come true…until Vicky realizes who she's feeling up. And to find out she risked her job for sex with some loser? Not on his watch. Dante throws down the ultimate, albeit self-serving, blackmail. Vicky will date him-and only him-and her secret will be safe. But Vicky swore never to fall for another guy who could break her heart…and Dante's on course to do just that.