Guest Blogger-Jennifer Estep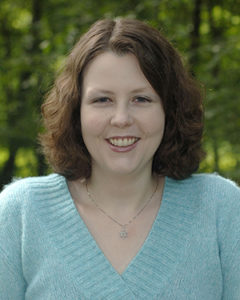 Greetings! First of all, I want to say thanks to Rebecca for inviting me to guest blog today. Thanks so much, Rebecca!
If you've read my Elemental Assassin urban fantasy series, then you know that I really, really, really like writing action and fight scenes. 🙂
Bitter Bite, the 14th book in my Elemental Assassin series, will be released on Feb. 23. So by this point in the series, Gin Blanco, my assassin heroine, has been in just about every kind of action scene, fight, throwdown, brawl, and duel to the death that you can imagine, battling everything from vampires to giants to dwarves to elementals.
But every time I sit down to write a new book in the series, one of my favorite things to do is to come up with the big action/fight scenes in the book, especially the finale, and figure out how Gin can use her magic, wits, and determination to defeat the villains. It's one of my favorite parts of writing, especially when it comes to this character and series.
When I'm not writing my own action scenes, I also really, really, really like watching movies and TV shows that have a lot of great action in them. Here are some of my favorites:
Agent Carter: Peggy Carter is one of my favorite characters in the Marvel universe because she's smart, strong, and can kick butt whenever necessary (which turns out to be quite frequently in this show).
Arrow: Fight scenes are one of the highlights and trademarks of this show. Often, Green Arrow and his friends will team up and take on all the bad guys at once.
Captain America: The Winter Soldier: There are lots of great action and fight scenes in this one, including Cap's epic showdown with the Winter Soldier in the middle of the movie.
The James Bond series: Few film series do action and stunt sequences better than the Bond films, like the finale of Skyfall, where Bond is severely outnumbered and outgunned as he tries to defeat a whole swarm of bad guys.
Pirates of the Caribbean: The Curse of the Black Pearl: I like all the swashbuckling and swordplay scenes in this one, and Johnny Depp is just awesome as Captain Jack Sparrow.
The Princess Bride: This movie has plenty of action, along with a fun, light-hearted tone and so many great, quotable lines. It's a classic.
What about you guys? What are some of your favorite action movies and TV shows? What are some of your favorite action-packed books? Leave a comment for a chance to win a copy of BITTER BITE. (US only)
BITTER BITE, Elemental Assassin #14, Releases Feb. 23:
Which is stronger: blood ties or a battle-tested friendship? That's the question Gin Blanco is asking when a friend's long-lost relative comes strolling back into Ashland under suspicious circumstances. The unexpected reunion is a surprise for everyone—and a big problem for Gin. Book 14 in the New York Times bestselling urban fantasy series RT Book Reviews calls "unbeatable entertainment!"
It's not easy being queen bee of an underworld abuzz with crooks and killers. Wielding my potent Ice and Stone elemental magic will only get me so far—my real secret is my tight-knit makeshift family, a motley crew of cops and criminals, dwarves and playboys. My foster brother Finnegan Lane is my right-hand man, but when his suddenly not-dead relative comes back into the picture, I'm the one on the outside looking in.
It's funny how life works: one minute your best friend is rock-steady, and the next he's doe-eyed and buying into this whole loving-relative routine to the point of ignoring you. I'd like to be happy for Finn, I really would. But all of my instincts are telling me that beneath the syrupy sweet demeanor and old-fashioned charm, this sudden interloper is planning something. The whole shtick leaves a bitter taste in my mouth. This person might have avoided the grave once, but I'll put anyone who hurts Finn in the ground—for good.
About Jennifer:
Jennifer Estep is a New York Times and USA Today bestselling author prowling the streets of her imagination in search of her next fantasy idea.
Jennifer writes the Elemental Assassin urban fantasy series for Pocket Books. Bitter Bite, the 14th book in the series, will be released on Feb. 23.
Jennifer also writes the Black Blade young adult urban fantasy series for Kensington. She is also the author of the Mythos Academy young adult urban fantasy series and the Bigtime paranormal romance series.
For more information on Jennifer and her books, visit www.jenniferestep.com or follow Jennifer on Facebook, Goodreads, and Twitter (@Jennifer_Estep), or follow her blog.