Guest Blogger-Riley Murphy
Hi all! I'm Charly, Rebecca's assistant. We thought it'd be fun to do a 'Romance: The Good, the Bad, and the Disastrous' theme with guest bloggers. Every Friday, we'll have a guest blogger talk about fun stuff like horrible dates, good dates, etc. Some bloggers will have a contest, and some won't – it's totally up to them. If there is a contest, I'll randomly draw a winner from the post comments, send the winner's email address to the guest blogger, and they'll take it from there. Rebecca will jump in and blog when she can. For now, enjoy as we play!
I'm doing a giveaway for a 25.00 Amazon gift card (to be emailed to the winner) and…
An eBook copy of each book from my completed "Make Me" series.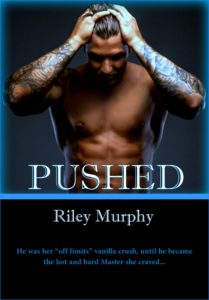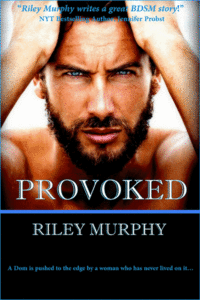 And my newest release: PERSUADED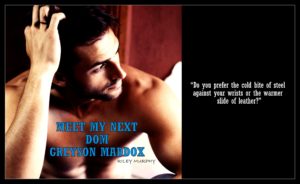 All you have to do to be entered is answer the three questions I ask within this post in comments. *Side-eyes you* Don't despair. It's going to be super easy. Three little questions that require either a "yes" or "no" response. That's it.
Now, before I get to the dirt, a.k.a the dating portion of my post, I'm sharing one of my biggest secrets right here. I hope you're ready.
As an author, I tend to look at life as one big unfolding tale. So my ideas about romance and dating are as follows.
I'd liken a courtship to a prologue and a marriage as the culminating story that follows. Think about it. A prologue is meant to tease. It's filled with all kinds of things that are designed to capture the reader from the very start of the first meeting. In essence, a seduction.
Now the story that follows is trickier because it's filled with one inescapable truth. None of us are immune to the consequences of the vagaries in life. We all have to move through them in order to survive.
The author in me tries to touch upon some of these everyday trials and tribulations between the lines of my stories. I strive to let my characters ride out their emotional journeys with as much common sense, dignity, and humor, as possible without becoming caricatures. The truth is I prefer my hero and heroines to laugh in the face of the small, but difficult adversities they meet on a day-to-day basis, rather than cry over them. Well…sometimes they cry and when they do, I want it to be a big deal to the reader. Huge. That's why I consider myself a literary sadist. 😉
*Points right at you* There you go. Now you know my secret. So this won't come as a great surprise to you when I share what I like to call my dating extravaganza. But before I get to that, I'd like to ask you my first question. Brace yourselves.
Is the earth round?
*Deadpans* Hey, I told you these yes or no answers you'll need to put in comments to qualify for the giveaway were going to be easy. I got your back.
Alrighty. On to my dating extravaganza that amounted to one month during the summer when I was eighteen. Yep, you read that right. Honey and I met when I was thirteen (he was seventeen, and had a really great car). Great hair too. *Fans self*
Anyways, we dated on and off, mostly on, except for that summer before I left for college. That's when we both decided to try and see other people. We figured that it would be the grown up thing to do before we made a real commitment to each other. Now that I look back on that time, I see he was giving me space from him, before distance literally would. It might have been a smart move on his part, but it was very painful. I can tell you that.
So don't judge me when I give you a few of the highlights of what I have dubbed "The Summer of Riley's Massive Discontent".
The time is 1980. Think big hair, Blondie singing Call Me, and queen belting out Crazy Little Thing Called Love, on the radio.
Now imagine an eighteen-year-old with a broken heart and a major attitude because of it.
Enter…
My poor Mom. That's all I'm saying. Dad would have gone to bed most nights during the extravaganza, but my mom would stay up and wait for me to come home after each date. She'd go through the same ritual with me each time.
Here's a sample of her greeting me after the first date.
"I'm glad you're home. Now we can lock up. He seemed nice."
"Nope. He had a chip in his front tooth."
*Leans in to whisper to you* The "chip" by the way, had been no more than a hairline crack that could only be seen by my imagination and the poor guy's dental hygienist during an x-ray. But hey, without it he would have been perfect for me, so San Andreas Fault was definitely riding his pearly whites. That's my story and I'm sticking to it.
Second date.
"He was nice."
"Meh."
"Come on, Riley. He brought you flowers."
"Yes, but he also ordered a giraffe of wine with dinner. I could barely eat. He was so off my list I was making getaway plans faster than dinner was served."
Third date.
"I suppose there was something wrong with this young man…?"
*Turns and then lifts a brow in your direction to ask you my second question of the post* Wow, does that sound like a snippy tone to you?
"As a matter of fact, yes."
"And what would that be? He looked fine to me."
"His nose whistled when he breathed."
I still remember my mom's scowl. It wasn't one of those ones that said, "Are you serious?" It was the one that said, "We've got a section eight in the making here." But I'll give her credit. She didn't say a word. She just let me lock up before we both went to bed.
That's when I went into my Goldilocks mode over the next few dates. Mom didn't even have to ask when I got home. I'd walk into the house and burst out before the door was even closed behind me.
"He was too short." Or…
"Too tall."
"Too rich." *Stares at that complaint for a second and shakes head* Huh. Maybe I was crazy.
"Smells like dirty laundry." *Tilts head over that one and decides* True story. That complaint was for real. The guy did smell like clothes left in the washer for days. *Insert a Homer Simpson shudder here* I hate that smell. Man, oh man. That night turned out to be the longest date of my life. And what's more. I despise a perfectly good classic movie because of it.
"Swears too much."
"He was too nice."
"Is not nice enough."
"Doesn't like cats."
"Likes cats too much."
"Doesn't like dogs."
"Likes dogs too much."
"The guy's ambivalent about animals. He's dead to me."
And then there was the excuse I pulled on the last date that curtailed my dating extravaganza altogether…
"He had a chipped tooth."
There you have it. By the time things came full circle my mom sat me down and this is what she said, "Snap out of it! You know who's perfect for you, and if I'm ever going to get a good night's sleep again you better agree to marry him."
*Stares right at you* So…of course I didn't. Not right away, anyways, because while I was dating the plethora of guys who were NOT IN HIS FRIEND CIRCLE and who didn't measure up to him in my eyes, he was seeing someone I shall never, ever, name, because I smote my ex-friend's moniker from ever crossing my lips while I live and breathe on this planet!
*Lifts chin up a notch and clears throat* I know this should go without saying, but I shall say it anyways. If "Oh nameless one" miraculously makes it into heaven and we run into one another there, I'm going to do my best to scrounge up a book of matches and char her flowing white robes until she's hopping from cloud to cloud to put out the flames. This is an oath, people, and I fervently pray The Man upstairs is willing to turn a blind eye for the duration.
Man, I was so upset back then when I learned about their date. What do they say? A jealous woman does better research than the FBI? So true. Unbelievable, I'm mad all over again even now, all these years later.
Actually, mad is kind of an understatement. So while I stew over that, let me ask you the third and final question so you can be entered into the drawing. I want you to think hard about this and tell me the truth. Is blue your favorite color?
"Innocently blinks before I beam at you* What? No need to look at me like that. I told you this was going to be easy. 😉
Good luck!
Oh, and just in case you're wondering. Honey and I have been married for thirty years, and trust me on this. He's been taken to task over going on that date so many times. One might say he rues it. Very, very, much.
Any of you guys have a memorable date? Something that can top a guy ordering a giraffe of wine or…did I mention the salad bowl guy? Crap, I forgot about him. Maybe I'll tell you about that disaster in comments.
Thanks for stopping by!
Riley
ABOUT RILEY: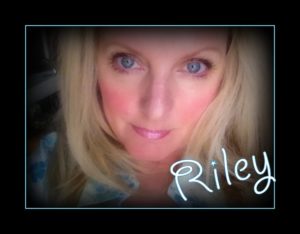 Riley Murphy writes sexy, humorous, and emotional romance, happy ending guaranteed. An optimist, she believes life is awesome, people are complicated, but in a good way, and we should never stop learning. Riley currently calls Florida home with her gorgeous husband. She has two phenomenal kids and one very bossy pooch. When Riley's not working she enjoys reading, oil painting, and getting to the Sunday crossword before anyone else does, so she can fill in all the easy answers first and pull the smart card with the family.
If Riley wasn't a writer she'd be an international spy with top-level security so she could have a peek at Area 51 and decide for herself if those green guys are for real. Failing that, she'd likely go with chicken sexer. Riley loves her characters and she hopes you do too.
For more information about all of Riley's books and upcoming releases you can visit her at: www.AuthorRileyMurphy.com or find her on Twitter @Riley__Murphy or Facebook https://www.facebook.com/ReclaimedRileyMurphy/?ref=hl
LATEST RELEASE: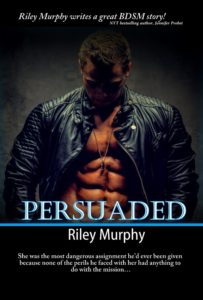 Persuaded
Favorite reader quote in Persuaded:
This is Greyson Maddox speaking to his heroine.
"The world is a better place when I feel the warmth of your breath against my skin."
A Favorite reader passage. This is Greyson explaining to his girl:
"I want a woman who wants me as opposed to needs me." He straightened his shoulders and the light in his eyes became more intense. "She's strong enough to conquer her world, life, and problems without me, but she's soft enough to know that with me by her side everything will be far better for both of us."
Reviewers say:
Amazing! This is BASIC INSTINCT meets ROMANCING THE STONE! Fun, hot, sexy and suspenseful!
Clever, fun, and hot! 5 STARS! Rereading this one!
Fantastic! Persuaded grabs you from page one & doesn't let go.
BOOK VIDEO:
https://www.youtube.com/watch?v=oT4yzbMuGFw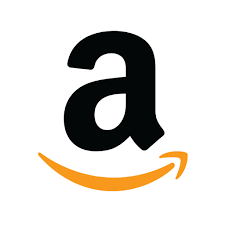 TO RECAP THE GIVEAWAY:
To enter, either answer the questions, or talk to Riley in comments. Your name will be thrown into a big hat that Charly is going to draw from. Here's what the winner will receive. Riley's completed "Make Me" series in the eBook version of their choice (mobi or kindle) and a 25.00 Amazon gift card emailed to them.
To check out some of Riley's other books visit her author page on Amazon:
http://www.amazon.com/Riley-Murphy/e/B007EGG4BM/ref=sr_ntt_srch_lnk_1?qid=1449845322&sr=1-1