Guest Blogger-Ally Broadfield
Hi all! I'm Charly, Rebecca's assistant. We thought it'd be fun to do a 'Romance: The Good, the Bad, and the Disastrous' theme with guest bloggers throughout the summer months. Every Monday and Thursday, we'll have a guest blogger talk about fun stuff like horrible dates, good dates, etc. Some bloggers will have a contest, and some won't – it's totally up to them. If there is a contest, I'll randomly draw a winner from the post comments, send the winner's email address to the guest blogger, and they'll take it from there. Rebecca will jump in and blog when she can. For now, enjoy as we play!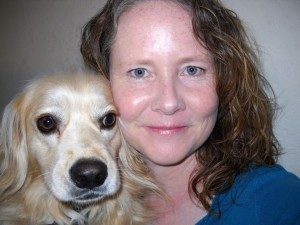 A frightening yet wonderful thing happened at my house this summer. My youngest became a teenager, and there are now three of them here so they outnumber the adults (though not the dogs, as there are four of them). I'm not going to get into the trials and tribulations of having a houseful of teenagers, but I will say that my youngest is the only girl, and one of our favorite summer activities this year has been watching 1980s teen romance movies. Before you cast judgement on me, I would love to be participating in outdoor activities with my kids, but we live in Texas and it's too hot to go outside. By July, it's even too hot to swim because the water in the pool is in the 90s. Why yes, I am from the north. How did you guess?
So anyway, though we've been watching movies together for a long time, it was with renewed purpose this summer. My daughter attended her first school dance this year, and I was rather shocked when she said how awkward it was for her. Don't get me wrong, I was as awkward as a cow on roller skates at my middle school dances, but my daughter is a dancer. She has been dancing since she was three. Surely at least a few of the literally hundreds of hours of dance training should have prepared her for this moment. Right? *Thinks back to my junior high dances* Or not. It finally dawned on me that it's not about being able to dance, it's about navigating all the rest of the stuff that happens at dances. The subtext of dances if you will.
Luckily, I am a child of the 1980s. I graduated from high school in 1989, so all of my angst-filled middle and high school years fell within that decade, and I firmly believe that it produced some of the best movies ever made, and certainly the best teen movies to help deal with all of that stuff, or at least realize that you're not suffering alone.
In no particular order, here are my top five 1980s teen movies (plus one because I couldn't narrow it down to just five):
1. Pretty in Pink – First off this movie has a special place in my heart because I watched it about fifty gazillion times. In 1986, our house burned down. Luckily no one was hurt, but it meant we had to live somewhere else for several months while the house was rebuilt, and the contract for our rental house ended before the house was finished, so we lived in a hotel for a month during the summer. I even had my own room, and there was a pool. But I was fifteen and couldn't drive yet, and neither could most of my friends, so there wasn't much to do except watch cable. Anyway, just in case you live under a rock and have never seen it, this is a Cinderella/wrong side of the tracks story that I love for its sheer angsteyness.
2. Sixteen Candles – Anyone who has an older sibling can relate to this one. Samantha's family forgets her sixteenth birthday, which is eclipsed by her sister's wedding. She's plagued with grandparents, an exchange student, and a horrible younger brother, but in case you were worried, it all works out in the end when she lands her crush, the hottest guy in school and a senior to boot. This one is more comedy than anything else, but the ending it to die for. At least for a teenage girl. And me.
3. Say Anything – Finally, a movie that Molly Ringwald doesn't star in. I have to admit, I didn't catch this one in the movie theater and had to watch it on the VCR. This one really serves up the socially awkward heroine who falls for the charismatic guy.
4. Footloose – There are so many things to say about this one. First, what small town high school had a men's gymnastics team? That's right. None. But if you can get past that, the awesome music and righteous quest to dance will sweep you away. This is another movie that has a special place in my heart. I grew up in a smallish suburb outside of Cleveland, Ohio, and once football season ended, there was nothing to do except go to the movie theater, which cost like a dollar to get into, had two screens, and played the same movies for a minimum of two months. Yep, that's right. I saw this one at least ten times, but the bonus was that I knew the lyrics to all of the songs before I bought the album. Yes, record album, which is apparently coming back into style, so it's a good thing I still have it.
5. Better Off Dead – Another John Cusack movie. When Lane's girlfriend dumps him for the captain of the ski team, he decides to wallow in his misery and engages in a series of half-hearted suicide attempts that are doomed to fail. However, as shocking as this may be, he ends up with a much better girlfriend in the end. This one has some of my favorite movie quotes ever. The first is from the diabolical paper boy who won't leave him alone and chases him throughout the movie saying, "I want my two dollars." My other favorite is from one of Lane's failed suicide attempts which results in blowing up his neighbor's mother. Don't worry, she survives, and Lane apologizes. "Gee, I'm real sorry your mom blew up, Ricky."
6. Dirty Dancing – No, it's not a favorite only because of shirtless-for-most-of-the-movie Patrick Swayze (though of course that doesn't hurt). There's so much I could say about this one, but I'll leave it at this: it has all the feels. All of them. Every single one. I have a story about this one, too. I got my driver's license the day this movie released, and I was very excited to drive by myself to the next town over to watch the movie with a friend. On the way home, feeling all accomplished an adult with my new license, I flashed my lights at an oncoming car to warn them there was a police car up ahead (that stretch of road was a notorious speed trap where they'd ticket you for going only a mile above the speed limit). Anyway, in my zeal, instead of flashing my lights, I turned them off and nearly crashed on the dark, twisty, unlit country road. Lesson learned.
 ABOUT ALLY:
Ally lives in Texas and is convinced her house is shrinking, possibly because she shares it with three kids, four dogs, a cat, a rabbit, and several reptiles. Oh, and her husband.  She likes to curse in Russian and spends most of her spare time letting dogs in and out of the house and shuttling kids around. She writes historical romance set in Regency England and Imperial Russia, as well as middle grade and young adult literature under the pen name Ally Mathews.
She loves to hear from readers and you can find Ally on her website, Facebook, and Twitter, though she makes no claims of using any of them properly.
FAVORITE QUOTE:
"I know there is more that happens between a man and a woman."
"You do?"
Embarrassed by her boldness, she glanced away from him. "Not from my own experience."
"Well, I certainly hope not."
She hazarded a glance toward him and quickly looked away. "But there are many animals at Gilmanton. In the spring, the sheep are quite…amorous."
~And Then the Moon
LATEST RELEASE:
And Then the Moon: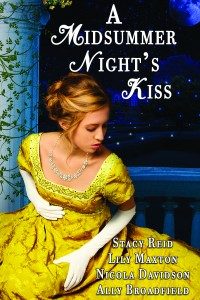 After unexpectedly inheriting a viscountcy, Duncan Newfield must join society. He seems to be the only one not enjoying the Midsummer Night's Ball – until he discovers Lady Madalene Parish hiding in the garden. Her father, Lord Gilmanton, has ordered her to accept a marriage proposal, any marriage proposal, by the end of the season. A bargain is struck and they enter into a fake engagement, but once they realize they might be perfect for one another, unexpected complications arise that may prevent them from having a future together.
GIVEAWAY:
Leave a comment with your favorite 1980s movie for a chance to win a print or ebook copy of Just a Kiss or How to Beguile a Duke, winner's choice.