Guest Blogger-Luanna Stewart
Hi all! I'm Charly, Rebecca's assistant. We thought it'd be fun to do a 'Romance: The Good, the Bad, and the Disastrous' theme with guest bloggers throughout the summer months. Every Monday and Thursday, we'll have a guest blogger talk about fun stuff like horrible dates, good dates, etc. Some bloggers will have a contest, and some won't – it's totally up to them. If there is a contest, I'll randomly draw a winner from the post comments, send the winner's email address to the guest blogger, and they'll take it from there. Rebecca will jump in and blog when she can. For now, enjoy as we play!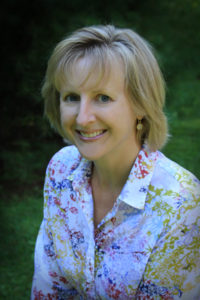 We've all heard the saying, "the way to a man's heart is through his stomach". Well, in my husband's case, it was true. Or at least one of the ways to his heart. I also have a love of the outdoors (we went back-country camping on our honeymoon) and I play a mean game of cribbage.
My mother-in-law was a good cook of the meat and potatoes variety, but there wasn't much variety. She had a dozen dishes that she cooked well, and she didn't experiment. So when hubby and I started dating, and he'd come to my house for supper, he was in for a treat. I still lived at home, and my mom and I would whip up a feast. We were always trying out new cuisines and new recipes, and quite often hubby was the guinea pig. He did not mind at all.
I still love to cook and am always on the hunt for something new. Our two boys were eating suppers from many ethnicities when their friends were eating chicken fingers. Not that there's anything wrong with chicken fingers, we ate our fair share of those too. (Both boys went through a phase where the food had to be brown. I grew tired of oven-roasted potatoes very quickly.)
To this day hubby says he's the luckiest husband around because he comes home to a gourmet meal every day (he does the clean-up), and there's always dessert.
ABOUT LUANNA:
Luanna Stewart has been creating adventures for her imaginary friends since childhood. As soon as she discovered her grandmother's stash of romance novels, all plots had to lead to a happily-ever-after.
Born and raised in Nova Scotia, Luanna now lives in Maine with her dear husband, two college boys and two cats. When she's not torturing her heroes and heroines, she's in her kitchen baking something delicious.
Writing under the pen name Grace Hood, she has two novellas published with The Wild Rose Press. Now she is excited to have a book published under her own name with Entangled Publishing.
Luanna's website:
http://www.luannastewart.com
LATEST RELEASE:
Portrait of a Girl:
When her wealthy art dealer father died, Heather James was expecting a fortune. Instead, his bank account was empty and Heather's working in a bakery, wondering exactly what happened to her father's millions…until someone tries to kill her.
Tony Simons is on the trail of an art theft cold case that's practically giving him frostbite. He's hoping that by sticking close to Heather—the daughter of his deceased prime suspect—he'll find the answers he needs. Instead, he's finding himself distracted by a gorgeous woman who drives him crazy in every way imaginable…
Now Tony's in serious trouble. Even if Heather can't—or won't—tell him where the stolen paintings and money are, she may well have stolen his heart.
And now someone wants her dead…
GIVEAWAY:
Do you like to cook or bake? And do you make tried-and-true recipes or do you experiment? Leave a comment. One lucky commenter will receive a $5 Amazon gift card.