Guest Blogger-Tana Lovett
Hi all! I'm Charly, Rebecca's assistant. We thought it'd be fun to do a 'Romance: The Good, the Bad, and the Disastrous' theme with guest bloggers throughout the summer months. Every Monday and Thursday, we'll have a guest blogger talk about fun stuff like horrible dates, good dates, etc. Some bloggers will have a contest, and some won't – it's totally up to them. If there is a contest, I'll randomly draw a winner from the post comments, send the winner's email address to the guest blogger, and they'll take it from there. Rebecca will jump in and blog when she can. For now, enjoy as we play!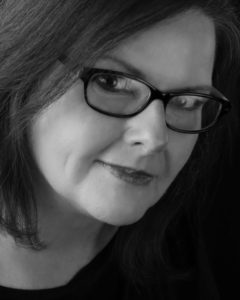 Long, long ago, in a galaxy far, far—well, actually, it was about eight years ago, right here in northern Idaho—two friends hatched a diabolical plan.
I met Cindy at church. We got each other. We clicked. We went together like New Year's Day and Jenny Craig.
One day Cindy pulled me aside and said, "You know, Tana, I have this son who needs to get married, and I understand you have a daughter who needs to get married. We should see what we can do about that."
This conversation took place in this country, in this century, by members of a sub-culture not generally known for arranged marriages, but there it is. Her 28-year-old son and my 24-year-old daughter were, as yet, unmarried, and we shamelessly intended to change that situation if we could.
Mormons, like those of some other Christian faiths, tend to marry youngish. (Abstinence is a great motivator, I guess.) Being unmarried in one's mid-to-late twenties is certainly not uncommon in our world, but it is a time when our young people are at least beginning to look toward that goal.
My daughter worked at the Mission Training Center, in Provo, Utah. Cindy's son was a Reserve in the Marines, who was studying to become a chaplain, by way of a Criminal Justice degree. (Don't ask me how those things relate. It's the military. Who knows?)
So the great and diabolical plan was to have son email daughter—which he agreed to do only after a photo was produced and daughter was deemed datable. He got nothing—crickets—in return. She was not interested in starting a long-distance relationship cooked up by her mother. Imagine that. (Ungrateful wretch.) So that, it seemed, was that.
Until my co-conspirator learned that daughter would be coming home for the Memorial Day weekend. It was time to dial up the diabolical a notch or two. Why would anyone not want to go on a blind date arranged by one's mother? What could possibly go wrong with that?
Evidently, Cindy decided that son might resist, considering he'd been frozen out once already by this datable girl in the picture. His mother enticed him with a machine gun—or rather the opportunity to try one out at the local shooting range. He liked the idea so much, he asked if he could bring a date. She vehemently declined, "No! This is a family activity. Your dad and I want to spend some time with you before your deployment begins!" He should have smelled a rat and run like the wind, but…machine gun. Totally worth compulsory time with the parental units.
Daughter, on the other hand, gave in to the idea, after a monumental matriarchal guilt trip, but complained all the way to the range. She was too old for this and could not believe I was making her do it. Bwahahaha! I'm still laughing.
I knew son was catching on to his mother's plan, about the time daughter was bending over the bench away from us to shoot—a vantage point for displaying a fine asset to its best advantage. He tapped me and asked, "So, how old is your daughter?" He'd not yet made the connection that this was the girl in the picture. (Even with ear protection on, daughter heard enough to turn and glare at me.)
By the way, she shot circles around him—I mean, her target looked amazing compared to his. He might have been distracted at that point.
His parents, her parents, and the two victims themselves, followed the machine gun adventure with dinner together. That wasn't awkward at all.
But something must have worked out, because they went on a couple of outings on that long weekend.
She went back to Utah. He went to training before deployment to Iraq. He called, emailed, and generally pursued her. She generally made his life hell by politely evading his pursuit—while he was still in the States.
Before flying out to Iraq, I saw him again. He asked if he could talk to me. He said he'd tried and she shut him down in no uncertain terms.
I don't know what you could call it, other than "mother's intuition" or "nosy-rosy-overbearing-mother-audacity," but something prodded me to tell him not to give up. I felt like I knew daughter well enough that what was coming from her lips was not what was inside her heart. Or maybe I was just being a romance writer and believer in happily-ever-after. Whatever.
He kept trying.
It wasn't until he was on the other side of the world that her heart changed. Once he was in Iraq, she knew she loved him.
Within a few months of international emails and phone calls, he had proposed and she had accepted. A few months after that, he returned home and they had their first kiss—and their second date. Two months later they were married. And last month, seven years after their wedding, they welcomed their sixth child. (They weren't youngish anymore. They both wanted a large family. They were making up for lost time.)
So, yes, this romance does seem like it's from another century or another country, and it does have a happily-ever-after.
Never underestimate the power of two Mormon Mama Yentas and a machine gun.
Thank you Rebecca and Charly for the chance to guest blog!
ABOUT TANA:
Tana Lovett has written the first story in a series of Small Town Contemporary Romances, called AS LONG AS THERE IS CHOCOLATE, which will be submitted shortly, per a number of requests. She can be found at http://tanalovett.com and on Twitter and Facebook by that name.
UPCOMING RELEASE:
AS LONG AS THERE IS CHOCOLATE:
…is a small town contemporary, romantically funny novel of about 95,000 words.
Romancing the Stone meets My Big Fat Greek Wedding … in Mayberry
Kate Hannity opens a gourmet chocolate shop across the street from the deli run by Gio DiMarco, or, as she secretly calls him, Fabio the Sandwich Boy.
He attracts women like a weepy-day carton of Ben & Jerry's, spelling nothing but trouble for Kate. Of course, things are seldom ever as they seem.
She's sworn off relationships, believing her baggage to be "crammed way too full of crazy", and she vows to be "happily independent before happily ever after."
Together they open a room, sealed for over thirty years, and discover the truth behind an interrupted adventure and presumed death. They go on a scavenger hunt, searching for the remains of Gio's grandfather, who never returned from a climbing excursion decades before.
Will Kate learn to overcome her deepest fears? Will Gio convince her that she's the love he's waited for? That remains to be seen. All they know is that every day's a good day AS LONG AS THERE IS CHOCOLATE.