Guest Blogger-Sarah Ballance
Hi all! I'm Charly, Rebecca's assistant. We thought it'd be fun to do a 'Romance: The Good, the Bad, and the Disastrous' theme with guest bloggers throughout the summer months. Every Monday and Thursday, we'll have a guest blogger talk about fun stuff like horrible dates, good dates, etc. Some bloggers will have a contest, and some won't – it's totally up to them. If there is a contest, I'll randomly draw a winner from the post comments, send the winner's email address to the guest blogger, and they'll take it from there. Rebecca will jump in and blog when she can. For now, enjoy as we play!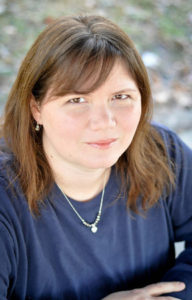 Sand is abrasive.
They don't tell you that. And by "they" I mean all those commercials, books, and movies during which the naughty bits happen on a glorious stretch of beach while tranquil waters lap at the shore. Seriously, is there anything hotter than that sexy duo going at it in the surf while the waves tumble on white sand, churning at precisely the right depth to lightly caress all that heated flesh without doing a darn thing to douse the passion? Totally swoon-worthy, right? Well, guess what happens when you try that in real life.
You freaking drown.
Okay, not literally. I mean, I'm here to tell the tale, but seriously-not-literally, you drown. Those of you familiar with the way waves work already know some tend to tiptoe a bit further up the beach than others, but unless you've been sprawled on said beach under some insanely hot guy (or, you know, just lying there not under anyone at all), you probably won't understand just how dramatic a couple of inches can be. (I'm talking about the water here, mind you. Not the hot guy, although his inches definitely count.) In the tumbling surf at the ocean's edge, two inches is the difference between romance and a nasal purge. Sputtering, coughing, and picking sand crabs out of your orifice can be a mood killer, but let's pretend you got it right. Let's pretend everything is utterly perfect…and then let me ruin your day.
Because sand sucks.
It's in the water. It's abrasive. And it's not conducive to adult activity in or out of the water. Yep, I said out. Because if you managed to crawl away from the surf without losing your, erm, drive, there's always take two, maybe on a blanket in the dunes surrounded by swishing sea grasses. Yeah, now that's romantic.
Only, nope.
First (and perhaps foremost), there are biting things, and I'm not talking about your hottie. Here, we have yellow flies, but let's not rule out sand fleas, mosquitoes, and whatever critters are breeding on your slice of the coast. That's not the most exciting way to get your butt smacked in the middle of a romantic encounter, lemme tell you. But I digress.
You know how sand gets on EVERYTHING? Well, it gets on your man. And it'll get on you. Intimately. So now we've replaced the pounding surf for the pounding of sand paper. THERE IS NO GOOD WAY TO EXPERIENCE THIS KIND OF ABRASION. Although…is there really a BAD way to experience a pounding seaside encounter that leaves you with a handprint on your ass?
Yeah, I thought not.
Disclaimer: Sarah makes things up for a living, so there's no real reason to believe she's been abraded on a public beach. Or in a public ocean. She's innocent and her husband is a saint. (Stop laughing.)
 ABOUT SARAH:
Sarah and her husband of what he calls "many long, long years" live on the mid-Atlantic coast with their six young children, all of whom are perfectly adorable when they're asleep. She never dreamed of becoming an author, but as a homeschooling mom, she often jokes she writes fiction because if she wants anyone to listen to her, she has to make them up. As it turns out, her characters aren't much better than the kids, but nevertheless, you'll find her writing sexy contemporary romance for Entangled Publishing until they throw her out. To learn more, stalk accordingly.
Website – http://www.sarahballance.com
Newsletter – https://confirmsubscription.com/h/t/0B801D3AA4F986BF
FAVORITE QUOTE:
"Estelle, if I take off my pants, I can guarantee my ass will be the last thing either of us are worried about."
– Crosby Chase, Five Things I Love About You
 LATEST RELEASE:
Five Things I Love About You:
Five things to love about NYC. But she only needs one…
Dumping a jar of pickles on the hot girl at the grocery store wasn't Crosby Chase's finest hour, nor was getting bitten in the butt by the demonic cat on her fire escape. But he is going to change her mind about his beloved city, damn it. In fact, if they could just make it five minutes without falling into bed, he bets Estelle he can find five things she'll love about New York.
Falling in love wasn't part of his plan. And with an entire country between them, Crosby realizes he doesn't need five reasons to make Estelle love New York.
He needs one big reason to make her stay…
GIVEAWAY
Tell me the absolute worst place you've ever gotten sand. Yes, even if it's THERE. One person, chosen at random without consideration to the severity – or hilarity – of their respective sand incident, will win a $25 Amazon gift card.  (International giveaway)