Guest Blogger-Jenna Rutland
Hi all! I'm Charly, Rebecca's assistant. We thought it'd be fun to do a 'Romance: The Good, the Bad, and the Disastrous' theme with guest bloggers throughout the summer months. Every Monday and Thursday, we'll have a guest blogger talk about fun stuff like horrible dates, good dates, etc. Some bloggers will have a contest, and some won't – it's totally up to them. If there is a contest, I'll randomly draw a winner from the post comments, send the winner's email address to the guest blogger, and they'll take it from there. Rebecca will jump in and blog when she can. For now, enjoy as we play!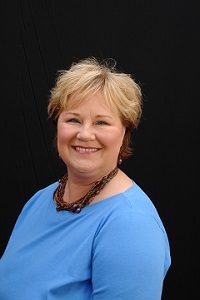 I'd painstakingly shopped for the perfect dinner dress, painted my nails, and took great efforts in completing my makeup and hair. The occasion? A first date with a very handsome man! To say I was nervous was an understatement.
I learned we were going to a beautiful restaurant about 30 minutes away in a quaint town. The drive there was uneventful, filled with quiet talk. My jitters had ceased way before we arrived at our destination. The restaurant was originally a house, built in 1851, that was converted into a restaurant in 1963. It held six separate dining rooms on two different floors, and is currently a Michigan Historic Site.
The atmosphere was lovely with the lighting and table settings adding to the restaurant's charm. Wine was served, our orders placed, and I was pleased that the evening was off to a great start. I may have jinxed myself in that train of thought though. I can't remember what I had ordered—probably steak.
What I do remember is reaching for my fork that rested on my plate. Instead of grasping the fork, my hand hit it at just the right angle. The fork went airborne. As if in slow motion, I watched in horror as the heavy silver flatware twirled through the air, barely missing the next table. My simultaneous thoughts were: (1) glad there wasn't any food on the fork, (2) thankful I didn't impale anyone, and (3) not only was this the first date, I was confident it would be our last.
How wrong I was! Guess my date didn't mind being with a klutz—we'll be having our 30th wedding anniversary in October!
 ABOUT JENNA:
Jenna Rutland lives in a small Michigan community with her husband. She has two grown children and three granddaughters. While her days are spent working as a medical transcriptionist, her nights are filled writing contemporary romance—stories of love, laughter and happily ever after. Guess which occupation is more fun?
She is a member of RWA and is a board member of Maumee Valley Romance Authors Inc.
Jenna takes pleasure in spending time with her family. She also enjoys reading, gardening and loves the challenge of a new recipe.
Jenna welcomes the chance to connect with writers and readers. For more information, head to her website, and hang out with Jenna on Facebook and Twitter.
 LATEST RELEASE: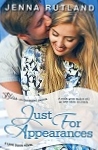 Just For Appearances:
Hot man for hire…
Rachel Clarke is a single mom with three boys, and she needs help. Now. Unfortunately, her only option is John MacDonald—her high school sweetheart and the disgraced hometown hero who's just returned to Lake Bliss. He's perfect for the job. He cooks, he cleans, and he's amazing with kids. He's also still far too sinfully hot for Rachel's comfort…
Rachel is just as gorgeous as John remembers. But in order for his new youth activity center to be a success, John needs Rachel's help to earn the town's trust back. In exchange, he'll take care of her boys for the summer while she works. Except keeping their relationship strictly business is harder than he imagined. But summer can't last forever, and when it ends, so will their arrangement—and John's time in Lake Bliss.

GIVEAWAY:
Do you have a bad that ended up great? Leave a comment for one of 2 chances to win a Kindle copy of Jenna's first book, Just For the Summer.