Guest Blogger-Augustina Van Hoven
Hi all! I'm Charly, Rebecca's assistant. We thought it'd be fun to do a 'Romance: The Good, the Bad, and the Disastrous' theme with guest bloggers throughout the summer months. Every Monday and Thursday, we'll have a guest blogger talk about fun stuff like horrible dates, good dates, etc. Some bloggers will have a contest, and some won't – it's totally up to them. If there is a contest, I'll randomly draw a winner from the post comments, send the winner's email address to the guest blogger, and they'll take it from there. Rebecca will jump in and blog when she can. For now, enjoy as we play!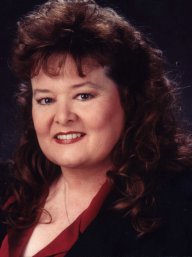 First I'd like to thank Rebecca for the opportunity to post on her blog.
While thinking about an interesting story to write, I remembered one my parents were fond of telling about their courtship. My parents grew up in The Netherlands. The year my father turned thirteen World War II broke out, he and my mother spent their teenage years living under the Nazi occupation of Holland. Schools remained open but all after school activities such as gymnastics or swimming were canceled by order of the German Military Governor.
My parents attended different schools that were next to each other. The Dutch education system at the time separated children after elementary school, they then attended schools that specialized in the career path they planned to pursue. My mother attended the business school to become an accountant and my father attended the technical school to become an electronic engineer. They met one day while walking home.
The city of Ijmuiden is a sea port and sits on the channels were the great locks form the shipping passage between Amsterdam and the North Sea. Because of its strategic location much of the populations were removed and the Nazi's used the port for their own boats as well as building a huge cement bunker to house some of their submarine fleet. As a result the people who remained in the city were subject to strict curfews.
My father got a job with the Dutch telephone company and was given special papers that allowed him to travel around the city. The papers also protected him from the German press gangs. Young men in occupied cities were routinely rounded up and transported to Germany where they were forced to work in the munitions factories.
There were no opportunities for my parents to go out on dates since everyone was confined to their homes as soon as it was dark. My father would visit my mother at her house as often as he could. You know how things are when you're dating and in love. You really don't want to part and goodbyes can take a while. More than once, my father had to make his way home after dark by sneaking through backyards and allies in order to avoid the German patrols.
As the war continued, food became scarcer in the city and my father would ride the bicycle from his work to the outlying farm lands to barter with the farmers for vegetables and grain. One day he was able to barter for wheat and filled both of bicycles leather bags with it. One bag was meant for my mother's family and the other for his own. He delivered the first bag to my mother's house and stayed until it was after dark. The bicycle made sneaking home the back way much more difficult and this time his luck ran out, he was caught by a Nazi patrol.
They lined him against a wall with several other people they'd discovered out after curfew. They interrogated everyone; some people whose stories were not to their liking, were taken into custody. My father showed them his telephone company papers and he was allowed to leave. He told the officer that he needed his bicycle back and the man said to take any bicycle from the pile they had confiscated. He replied that he needed his own bicycle back because it had his tools in the bags. The officer hesitated but allowed him to pull his bicycle from the group. Had the officer examined the saddle bags, my father would have been shot on the spot.
Dating during your teenage years can be awkward, but a World War seriously complicates things. Have you or any of your relatives ever experienced something like this?
 ABOUT AUGUSTINA:
Augustina Van Hoven was born in The Netherlands and currently resides in the Pacific Northwest with her husband, two dogs and three cats.   She is an avid reader of romance, science fiction and fantasy.  When she's not writing she likes to work in her garden or in the winter months crochet and knit on her knitting machines.
www.augustinavanhoven.com
Twitter
FaceBook
FAVORITE QUOTE:
"No, I'm not fine. A beautiful woman is haunting me. I'm jealous of a dead man. I just realized I'm engaged to someone I don't know well enough to marry. And what I really want to do right now is kiss a ghost."
– Excerpt from The Kiss of a Rose
 LATEST RELEASE:
The Kiss of a Rose: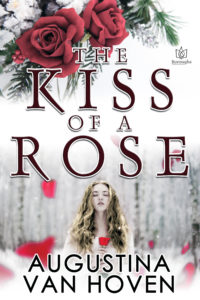 A DISTANT PAST
In 1882, Rose Van Buren loved the wrong man and paid for it with her life. Now, more than a century later, the angel Gabriel has granted her another shot at living. In exchange, she must convince a smart, handsome, up-and-coming lawyer to set aside his lofty ambitions.
A FUTURE PRESENT
Stephen Winship is headed straight for the governor's chair. He has a brilliant career, solid allies, and a seemingly perfect girlfriend. But night after night he finds himself dreaming of a heavenly beauty, a luminous but long-dead girl. Like some altered Ghost of Christmas Past, she shows him her own tragic tale in order to "save him." And he's beginning to see Rose is risking her heart as much as baring her soul. Yet falling for her will cost him everything—and open him up to a happiness he never imagined.
GIVEAWAY:
$10 gift card from Amazon
Leave a comment to be entered into the gift certificate give away.  A winner will be picked at random.