Guest Blogger-Teri Anne Stanley
Hi all! I'm Charly, Rebecca's assistant. We thought it'd be fun to do a 'Romance: The Good, the Bad, and the Disastrous' theme with guest bloggers throughout the summer months. Every Monday and Thursday, we'll have a guest blogger talk about fun stuff like horrible dates, good dates, etc. Some bloggers will have a contest, and some won't – it's totally up to them. If there is a contest, I'll randomly draw a winner from the post comments, send the winner's email address to the guest blogger, and they'll take it from there. Rebecca will jump in and blog when she can. For now, enjoy as we play!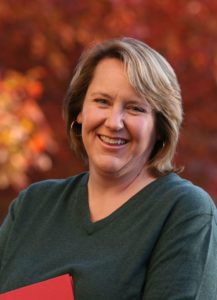 The jury is still out on whether this was meant to be or not…
I met Mr. Stanley when we were both in college. He was a couple-years-older bartender/bouncer, I was a (slightly?) tipsy bar-butterfly (as opposed to a bar-fly). My friend was dating one of his fraternity brothers and they decided we should meet. We did. As in, I tripped over him, and landed face-first onto the edge of a pilsner glass. He got me a Band-Aid. I still have a little scar on my forehead.
I must have impressed the heck out of him (judgement issues, anyone?) because the man actually sent me flowers and asked me on a real date! And then several more. By Christmas time, he was taking me to the local animal shelter and buying me a puppy.
Alas, by spring, the blush had faded on our relationship. Mr. Stanley was ready to think about graduation and getting a real job and living somewhere besides our Midwestern ivy-league island of ignorant bliss. I, however, had some more years of education ahead of me, and no interest in settling down. We said "Bye."
Okay, we really said stuff that wasn't very nice and each prayed never to see one another again. At least, that's how I remember it.
Anyway.
I finally graduated with my bachelor's degree, and decided to stick around a couple of more years, because…Grad School—the slick slacker's method for avoiding real life as long as possible. Eventually, however, I had to get a real job. I started working in Cincinnati.
About six months into "life," my coworker was bugging me about my relationship-free situation, and interrogating me about the past. I mentioned a guy who'd lived in Cincinnati (guess who?), and she decided that we HAD to find him. She got on the phone and started calling every Stanley in the phone book (that's how old we are. The phone book was an actual, paper thing). But we were unsuccessful.
I said, "You know, it didn't end well between us, so it's probably for the best." I hadn't seen or spoken to him, or even heard about him in years, so figured he was probably married with six kids, or something.
That weekend, I went to our college town to visit some friends, and went into my old watering hole, which had, somehow, managed to survive without my financial input (although it WAS under new ownership, now that I think of it…).
Anyway.
A guy that Tom bartended with, back in the day, was still working there. He saw me, and he said, "Oh, wow. You're never going to guess who I just got off the phone with! Hey, here's his phone number!"
So I called. Tom says he couldn't decide whether to just hang up, or ask if I was calling to ruin his life again, so he just said, "Hey, what's going on?"
Twenty-five years later, we're still trying to decide who rescued whom from a life of ignominy and desperation.
So. Fate? Or just weird coincidence?
 ABOUT TERI ANNE:
Teri Anne Stanley is a scientist turned romantic—or a romantic in a lab coat. Or something like that. She began her writing career with scientific articles—followed by a three-ingredient recipe column, but wasn't allowed to write naked parts for them—so now she writes romance.
She's also worked as a fashion designer for female body builders and a sex therapist for rats. In her spare time, she's a neuroscience research assistant. Along with a variety of offspring and dogs, she and Mr. Stanley live just outside of Sugartit, which is—honest to God—between Beaverlick and Rabbit Hash, Kentucky.
Website: http://teriannestanley.com/
Twitter: https://twitter.com/TeriAnneStanley
Facebook: https://www.facebook.com/TeriAnneStanley
Goodreads: https://www.goodreads.com/TeriAnneStanley
LATEST RELEASE:
DRUNK ON YOU (A Bourbon Boys Story):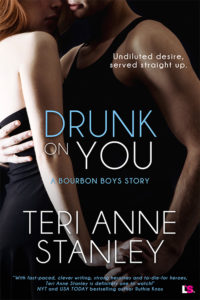 Undiluted desire, served straight up…
Justin Morgan would happily drown the pain of his injured leg—and the guilt he brought back from Afghanistan—in bourbon. Except, there won't be any booze if he doesn't rescue his family's century-old distillery from financial ruin. The problem? Allie McGrath, the youngest daughter of the distillery's co-owners and the one woman he can't have. If he can't keep their attraction under control, there's a solid chance they'll send the whole enterprise crumbling to the ground…if he doesn't
Hayden Thorne knows that behind Fenn's hardened
exterior is a man worth fighting for. Yet to save him from the past that still haunts him, Hayden will have to abandon every inhibition she's ever had and venture into Fenn's intoxicatingly sensual world. Each tantalizing second she spends in Fenn's searing embrace is more delicious than the last and soon Hayden begins to think that she may never want to leave such torturous bliss . . .