Guest Blogger-Amanda Byrne
Hi all! I'm Charly, Rebecca's assistant. We thought it'd be fun to do a 'Romance: The Good, the Bad, and the Disastrous' theme with guest bloggers. Every Friday, we'll have a guest blogger talk about fun stuff like horrible dates, good dates, etc. Some bloggers will have a contest, and some won't – it's totally up to them. If there is a contest, I'll randomly draw a winner from the post comments, send the winner's email address to the guest blogger, and they'll take it from there. Rebecca will jump in and blog when she can. For now, enjoy as we play!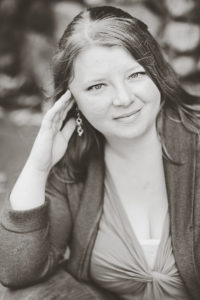 Who likes free stuff? Stupid question. You like free stuff. And I sometimes like to give away stuff. SO. I'm having a giveway: $15 Amazon gift card and winner's choice of either a signed paperback copy of Hidden Scars OR an advance ebook copy of Broken Down, book two in the Hidden Scars series (releasing April 12th). All you have to do is leave a comment about your worst date.
Pre-BF, I considered myself lucky that I hadn't ever gone on a truly awful date. Even my worst date wasn't that bad, but you could file it under "Don't Get Sucked In By The Sexy Accent: or, Not All Scots Are Swoon-worthy."*
*Name has been changed to protect the guilty
It was Christmas Eve, and I was working a full-day shift at Watch Station. We sold watches. Very exciting, yeah? The store did not do well at the best of times, and to make it worse, it was hidden away in a corner on the top floor of the mall. I was prepared to bored out of my skull.
Then in walked Michael.
I'm not going to lie. He was hot. Black hair, bright blue eyes, fantastic smile that made you want smile back. And then he opened his mouth to say hello, and out rolls this Scottish accent.
I blame the accent. For everything.
Over the next hour or so, we talked about everything and nothing. You know those amazing conversations you have where it just flows and then you're like, wait, what? How long have we been talking? Michael was friendly and seemed genuinely interested in what I had to say. Plus, he played soccer (gimme a soccer player over a hockey or football player any day), was the proud owner of an actual kilt, and then, of course, there was the accent.
So it was easy to overlook the first red flag.
Beings as it was Christmas Eve, I had plans with my family to attend one of the Christmas Eve services at our church. Michael casually asked what I was doing that evening, and I told him. Then he asked if he could tag along and join us for dinner.
I almost said sure, why not? In addition to being away from his homeland during the holidays, he was unable to see his family, either – he was stationed at the naval base north of Seattle. But something about his question made me say no. The question came off a little pushy, and I didn't really want to share my family time with a guy I'd met only hours before. Michael took in stride and when he asked for my number, I gave it to him.
Fast forward a few days later, and Michael calls while I'm shopping for a birthday present for my sister. I don't remember much of the conversation other than agreeing to meet him for drinks the Saturday after New Year's.
Oh, and the bus running back to the base stopped fairly early in the evening, would it be all right if he slept on my couch?
Distracted, I agreed, and then realized what I'd agreed to right after we hung up. The guy had done it again. I'd gotten sucked in by the damn accent and said why of course I'll let a strange guy sleep on my couch without consulting my roommates first. I tried to call him back, but all I got was this weird dial tone – he'd used a calling card to call from a payphone. Yeah, they actually had those still.
The evening of our date arrived, and I met up with him at Watch Station, getting a discreet thumbs up from my friend and manager, followed by a mouthed "He's hot." I was nervous, but not in that tingly, butterflies-in-the-stomach way. I was worried about what Michael would say when I told him he was out of luck as far as a place to crash for the night was concerned.
It went badly.
He was mad. Really mad.
After some stilted conversation and some angry silence, he announced he was going to Barnes and Noble and if I wanted to come with him, I could. I don't know why I agreed to go with him. He made an attempt to turn the evening around, picking out ridiculous books and trying to get me to laugh, but eventually he wandered away. Once he was out of sight, I ran.
Yeah, I literally ran to the bus stop and caught the bus home. Not the worst bad date in the history of bad dates, but definitely the worst one I've ever been on. Five years later, I met the most awesome nerdboy (aka The BF) and haven't gone on a bad date since.
ABOUT AMANDA:
When she's not plotting ways to sneak her latest shoe purchase past her partner, Amanda writes sexy, snarky romance and urban fantasy. She likes her heroines smart and unafraid to make mistakes, and her heroes strong enough to take them on.
If she's not writing, she's reading, drinking hot chocolate, and trying not to destroy her house with her newest DIY project. She lives in the beautiful Pacific Northwest, and no, it really doesn't rain that much.
Catch up with her online at amandakbyrne.com
FAVORITE QUOTE:
Hannah tells Alex about the Perfect Man:
"Well," I said, drawing the word out, "he'd be tall. Handsome. He'd have superb dragon slaying skills, and his horse would be a Pegasus. It'd be nice if the horse pooped rainbows, but it's not a requirement." He snorted. "He'd cook and shoo me out of the kitchen if I tried to help. He'd—" Alex's hand had wandered down to palm my ass, stroking it possessively. Breathe. I needed to breathe. "He'd know my favorite color and my favorite movie without having to ask, and he'd let me control the remote." I traced hearts over his chest. You. You're perfect. You're perfect and you scare the crap out of me but I don't want to let you go. Not yet.
He slid his hand so it was under my thigh, and shifted my leg up. "I stand corrected. The perfect man is a myth. You'll just have to settle for mere humans." I laughed, and he rolled us so fast the laugh ended on a gasp. "And we'll have to find out the answers by asking the questions."
LATEST RELEASE: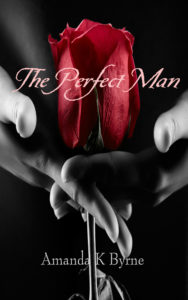 The Perfect Man (available January 26th!)
A Valentine's Day speed-dating event ends with Hannah locked in a closet with a gorgeous stranger. Over the course of the evening, Hannah grows more and more convinced that Alex is the perfect man. But will that impression hold up in the harsh light of day?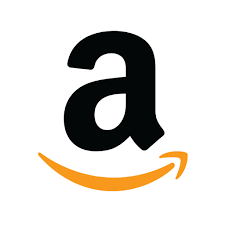 GIVEAWAY:
So…remember the giveaway? $15 Amazon gift card and winner's choice of a signed paperback of Hidden Scars OR an advance ebook copy of Broken Down, hitting virtual shelves April 12th. Hit the comments with your bad date stories!