Guest Blogger-D.R. Graham
Hi all! I'm Charly, Rebecca's assistant. We thought it'd be fun to do a 'Romance: The Good, the Bad, and the Disastrous' theme with guest bloggers throughout the summer months. Every Monday and Thursday, we'll have a guest blogger talk about fun stuff like horrible dates, good dates, etc. Some bloggers will have a contest, and some won't – it's totally up to them. If there is a contest, I'll randomly draw a winner from the post comments, send the winner's email address to the guest blogger, and they'll take it from there. Rebecca will jump in and blog when she can. For now, enjoy as we play!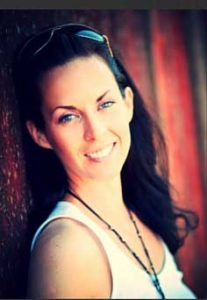 Hi everyone! My name is Danielle. I write as D.R. Graham. My characters have much more interesting love stories than I do, but I have been invited by Rebecca to share a little about my own personal good, bad, and disastrous romantic moments.
The Enigma…
One night, I was feeling out of place at a pretentious party when this guy named Mike sat down. We talked for a while and I mentioned the band was good. He said he wasn't interested in many mainstream artists because he was exclusively into the Canadian hip hop scene.
Odd fact about me, I happen to have a working knowledge of all Canadian music genres. I opened the conversation with Drake's new video. Mike made a funny face that I interpreted to mean he didn't consider Drake particularly hip hop, or truly Canadian for that matter.
I shifted to k-os, thinking he's an artist who is a little less mainstream, more artsy, but Mike's blank stare made it seem as if he wasn't a fan. I wondered if maybe he had meant he was into more old school Canadian hip hop style. So I switched gears to the most old school artist I could think of, Kardinall Offishall, and one of my all-time favourite songs, Money Jane. Mike had never even heard of the song.
Was there an entire secret underground world of Canadian hip hop that the average person knows nothing about? Or was he full of shit and only said he was into Canadian hip hop because he thought it was obscure and made him sound enigmatic?
The mystery is still unsolved because Mike excused himself to top up his martini and never came back. Maybe I had spinach in my teeth or garlic breath. I still think he should have at least given me some props for knowing as much as I did. Seriously, who knows that much about Canadian hip hop?
The Unclear Status…
I hung out with a guy one summer, we'll call him Chad. There was a mutual interest, but our relationship was platonic. Normally he would call to find out where I was going, and his friends would meet up with my friends at whatever event we happened to be at. We never actually went on a proper date. Once, he sort of invited me to a get together at his friend's house. I mean, I was in the car when he drove there, so I assumed that was an invitation.
When we arrived, five males were in the living room about to play poker. Five females I had never met before were in the basement, already drunk, and halfway into watching a chick flick. It felt awkward crashing on their already in progress peach Schnapps fueled movie night. I knew a few of the guys from high school. And, for the record, I'm a fairly decent poker player. I asked Chad if I could play cards with him. He said no, guys only, and I should go hang out with the ladies.
I told him I was going to leave, and oddly, he was genuinely upset. He said he assumed I would want to hang out and get to know the other girlfriends.
Whoa. Girlfriend? When exactly did that status get updated?
First, if you are going to consider someone your girlfriend, you should probably discuss it with her and maybe take her on at least one date. Second, if you are going to consider me your girlfriend, you better accept the fact that I'm going to play poker with the boys.
Needless to say, it didn't blossom.
The Keeper…
So, when I first met my husband, it was a botched set-up. A mutual friend told me he wanted to introduce us. Unfortunately, he had only told future hubby to just show up at the bar and forgot to mention the set-up part. As it turned out future hubby showed up with a date. He was cute and seemed nice, but, you know, not single.
I found out later she wasn't really his date. Long story. Weeks later, we ran into each other again at a group get together. We hit it off. Clever banter. Flirtatious body language. All he had to do was ask me out. Although I lingered in patient anticipation at the end of the night, he didn't even ask for my number. He waved with a big goofy grin and said "bye" before he left with his friends and I left with mine, disappointed and more than a little perplexed.
We ran into each other again at a pool hall a few weeks later, and unexpectedly, the first thing he did was ask me to go hiking. It was random and unusual, which I liked. The potential dangers of trekking into the remote and treacherous wilderness alone with someone who was essentially a stranger, hadn't actually occurred to me. My mom, on the other hand, wasn't overly thrilled. However, she warmed to the idea when he picked me up at the house and she met him. (I'm pretty sure she still jotted down his license plate number, though).
For the entire six hours on the mountain, we talked and laughed and were just ourselves. It was the best date I had ever been on. And the rest is history. When people ask how we met, we almost always say "at a bar" just because it's easier than explaining the quirky way it really went down. A little off the beaten path is how it's been ever since. We wouldn't want it any other way. Twenty years together and still hiking.
ABOUT DANIELLE:
D.R. Graham is an author for HarperCollins and Entangled Publishing. She worked as a social worker with at-risk youth before becoming a therapist in private practice. The clients she works with are children and teenagers, and her novels deal with issues relevant to young and new adults in love, transition, or crisis. She is also an award winning columnist for the Richmond News. She currently lives in Vancouver, British Columbia with her husband.
LATEST RELEASES: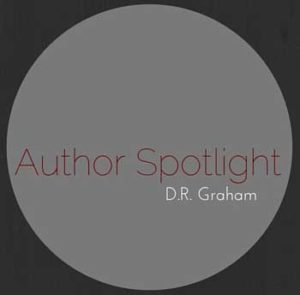 One Percenter
99% of bikers obey the law. The other 1% make their own…
Eighteen-year-old Tienne Desrochers grew up in the rough world of the Noir et Bleu Motorcycle Club. Bikers. Family. Outlaws. But after her dad's murder, she decides she's had enough. Refusing to end up like her drug-addicted mom, Tienne grabs her younger brother and leaves it all behind…including her boyfriend, Aiden Gyllenhall.
More comfortable in the middle of a bar fight than at a country club, living with her wealthy aunt and uncle is an adjustment, to say the least. No swearing. Designer shoes that pinch. And charming, corporate types like Leland Crofton instead of super-sexy, tattooed Aiden. But even the upper class can't escape the toxic touch of underworld violence. And this time, Tienne won't just learn who she really is—she'll learn who has her back.
The Handler
He promised he would never be an outlaw . . .
While searching for the member of an outlaw motorcycle gang who murdered his dad, Cain Allen is offered a boatload of cash to "handle" the stunning teen popstar Lincoln Todd. Although he doesn't need the headache of a high-maintenance celebrity, getting out of town will help him keep a low profile until he testifies against the other two killers.
Touring Europe with Lincoln proves to be more complicated than Cain anticipated, and despite his efforts, the line between their personal and professional lives blurs. She's sweet, smart, and totally unpredictable. And he loves it.
But Lincoln's association with Cain puts her in more danger than anyone could have imagined. When he joins forces with the Noir et Bleu Motorcycle Club to protect her, Cain discovers the lengths he's willing to go, and the person he's willing to become to protect the people he loves…
Rank
The best bucking bulls are rank… and so are the cowboys who ride them.
Cole grabbed my arm. "You don't need to do this. I got myself into this mess. I'll live with the consequences."
I exhaled and slid Shae-Lynn's pink armband over my forearm. I kissed it, then did a prayer before climbing into the chute. "This isn't about you anymore. I got something to prove."
Rodeo is all Billy Ryan and his brother Cole have ever known — until one deadly wreck changes everything. With their mom requiring full-time care and Cole dealing with his own demons, Billy needs to step up to take care of his family. So he walks away from his future as a champion bull rider. Convincing himself he didn't quit because he lost his nerve…
Barrel racer Shae-Lynn, the sweet good-girl-next-door, grew up with the boys on the rodeo circuit. She's the only person who knows Billy better than he knows himself. She could help him get back in the ring, but there's a limit to how many times she'll watch him make the same mistakes. Especially when it comes to her heart.
When Cole's gambling debts get out of control and the bills at home pile up, Billy has no choice but to enter a winner takes all bull riding event. He needs Shae-Lynn by his side, but that isn't going to happen unless he figures out a way to cowboy up and prove he's good enough for a woman like her.
Intense, emotional and complex, this is Friday Night Lights meets Nicholas Sparks' The Longest Ride… with edge!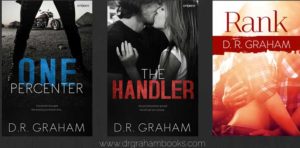 GIVEAWAY:
Comment to let me know what your ideal first date would be. One winner will be chosen on Friday, November 20th to receive a digital copy of ONE PERCENTER from Amazon.com.