Guest Blogger-Aliyah Burke
Hi all! I'm Charly, Rebecca's assistant. We thought it'd be fun to do a 'Romance: The Good, the Bad, and the Disastrous' theme with guest bloggers. Every Friday, we'll have a guest blogger talk about fun stuff like horrible dates, good dates, etc. Some bloggers will have a contest, and some won't – it's totally up to them. If there is a contest, I'll randomly draw a winner from the post comments, send the winner's email address to the guest blogger, and they'll take it from there. Rebecca will jump in and blog when she can. For now, enjoy as we play!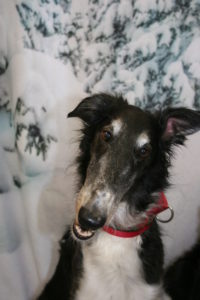 A lot of people ask me what it is that I do in my spare time. After I finish laughing…I mean really, what free time…I begin talking about my dogs.
I've not always loved dogs; there was a time when they petrified me. Just the sight of one could send me into a corner crying. Not so much now. I train, show, and race my Borzoi. I used to own German Shepherds and will again one day, I just have to track down the correct bloodline.
Back to the Borzoi. I get to spend my race weekends, in comfortable clothing, hat, and getting dirty. It's a lot of fun to course or straight race. Currently I have four borzoi and surprisingly my house is quiet. These hounds are couch potatoes if they're not outside. Therefore, there's not a lot barking inside. There are days I think my cat makes more noise.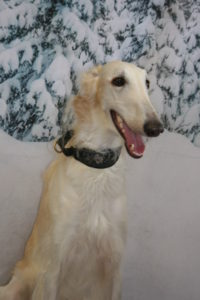 It's a time when I can just be me. DH comes along sometimes and we make a day or weekend of it. This is a great way for us to spend some time together.
As far as training goes, I truly enjoy taking a breed into the ring that people don't expect to do well, not a shepherd, retriever, or poodle. Makes me smile when we can hold our own against them.
The three oldest ones are all therapy dogs and we go around to hospitals, nursing homes, rehab centers, and do presentations for smaller children to help them understand the best way to behave around dogs. I enjoy being able to bring a bit of joy to those who are going through tough times.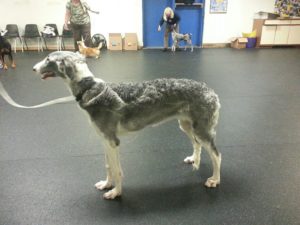 I guess, all of this is to say that dogs are my time to get away from everything in the real world. Their unconditional love is worth all the sleepless nights when they're puppies, the long walks in rain or snow, and any other what could usually be considered a negative.
      
ABOUT ALIYAH:
Aliyah Burke is an avid reader and is never far from pen and paper (or the computer). She loves to hear from her readers and can be reached here. She can also be found on Facebook or Twitter: @AliyahBurke96.
She is married to a career military man. They are owned by four Borzoi, and a DSH cat. She spends her days sharing time between work, writing, and dog training.
FAVORITE QUOTE:
We all have demons, Jason. We won't judge you for yours so long as you don't judge us for ours.
~From Harrier to Snake in Snake's Salvation
LATEST RELEASE: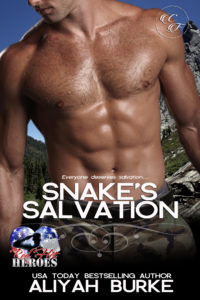 Snake's Salvation
Two people with painful pasts can create something spectacular with each other.
Jason "Snake" LaRue was a Navy SEAL. Now he's not and he has trust issues and memories he can't forget no matter how hard he tries. His one solace is a woman who works at the local diner who chases away the darkness in him. But would she ever consider a man with his past?
Loretta Swann has given up art and now works at an all-night diner. Running from her past, she up and goes when the mood strikes. Her one shining moment a day is when the ex-SEAL graces the establishment. An impulsive kiss makes her wonder about something more with him. But when she learns what he wants, will she run again, or stick around to be Snake's Salvation?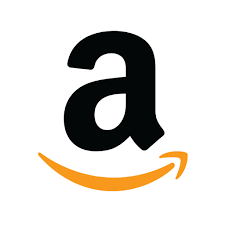 GIVEAWAY:
Any commenter will be entered into win an e-book from my backlist. Thanks for stopping by today.