Guest Blogger-Maggie Kelley
Hi all! I'm Charly, Rebecca's assistant. We thought it'd be fun to do a 'Romance: The Good, the Bad, and the Disastrous' theme with guest bloggers throughout the summer months. Every Monday and Thursday, we'll have a guest blogger talk about fun stuff like horrible dates, good dates, etc. Some bloggers will have a contest, and some won't – it's totally up to them. If there is a contest, I'll randomly draw a winner from the post comments, send the winner's email address to the guest blogger, and they'll take it from there. Rebecca will jump in and blog when she can. For now, enjoy as we play!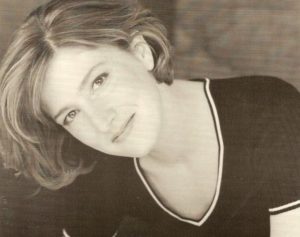 As a single girl, I never ventured into the brave new world of online dating. Nope. Not me. I favored the tried-and-true, old-fashioned method. You know the one…being set up by friends who claimed to know what's best for you. I even allowed these matchmaking efforts more than once. Okay, twice. But trust me, twice was enough.
The first attempted set-up was wonderful… initially. A few dates developed into a seemingly beautiful romance full of dreamy nights and soulful music. I was in love for the first time, happy beyond measure. Unfortunately sooner, rather than later, it became clear that I was involved in what the Guinness brothers might call The Worst Relationship Ever. Yep, world record terrible. The kind of terrible that makes you rethink your entire life. Survivable, yes, but barely. My well-meaning, gullible friends had been conned by a man very skilled at hiding the fact that HE WAS ACTUALLY SATAN. I'd been conned, too. Lesson learned, right?
Right.
Certainly after that fiasco, you'd think I'd be done with the matchmaking scene. But, no. I gave the whole "but he's perfect for you" thing another chance, and let's just say Matchmaking 102 hit closer to the mark. Set-Up Guy #2 wore a pair of retro-cool Wayfarers as he stepped from his red-hot Alpha Romeo and cruised toward me, flowers in hand. My friends owed me big time, and boy, had they delivered. We drove his convertible out to a picnic spot on the water, and enjoyed a lovely day of totally innocuous, easy, but passionless conversation. Despite the car, there was no heat. We went out a few more times (because…hello…Alpha Romeo) but the relationship quickly fizzled away. Why? Who knows? Not me. He was gorgeous and sweet and man, did he have swag. But we didn't have the magic. Friends? Yes, absolutely. Even now, I think of him and those Wayfarers with fondness. Sigh. Damn that was a smokin' car.
Years later, I met and married a charming, funny-as-hell hottie. He and I bought the first car of our married life together, a beat-up, square-shaped, literally smoking Chevy Cavalier. We paid a thousand bucks for it and that was probably too much. But he and I had heat. Good thing, too, because that old Chevy did not.
But love's a crazy thing. Is the long-term all about ease and steady compatibility? Or does passion play a part in who we fall for? Ultimately, I think we can have both. But maybe that's just me. One thing's for sure…it's November, time to turn up the heat.
 ABOUT MAGGIE:
After ten years of survival, aka working, in Hollywood, this former actress and current author of sexy contemporary romance is living happily-ever-after in Pittsburgh with her longtime sweetie, and their two punky kids. When not carpooling to birthday parties or testing her gourmet cooking skills by throwing a frozen pizza into the oven, Maggie daydreams about sneaking off to Vegas or Napa, or even just the movies. A love of red wine, Italian food, and music round out her list of life's greatest joys. Oh, and Tuesday night karaoke, totally underrated fun.
Website: www.maggiekelleyromance.com
Email: maggiekelleyromance@gmail.com
Facebook: https://www.facebook.com/maggie.kelley.92
Twitter: @kelley_maggie
Amazon Author Page: http://www.amazon.com/Maggie-Kelley/e/B00UVWFC78/ref=dp_byline_cont_ebooks_1
Goodreads: https://www.goodreads.com/author/show/13561744.Maggie_Kelley
LATEST RELEASE: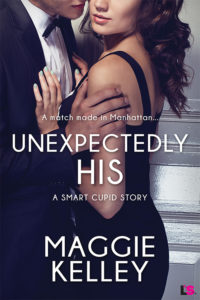 A match made in Manhattan…:
By-the-book Marianne McBride wants to prove she's more than a computer geek in a pair of horn-rimmed glasses. But how did she end up hiding in a cake, waiting to sing "Happy Birthday" to Nick Wright, a sexy and arrogant serial-dater? Not exactly part of her plan. Especially when she finds herself kissing the birthday boy, and then running like hell…
Nick falls for no woman. No strings, no commitments, and no relationships. Not even with the sweetly curvaceous bombshell from his birthday. But then he's hit by a bombshell of his own. He needs to find the perfect faux fiancée, or kiss his key to the executive washroom goodbye. Fortunately, his matchmaker sister has the perfect girl in mind.
Now Nick and Marianne have to pretend they're in love for six weeks. No dating. No sex.
And definitely no acting on the wickedly-hot chemistry that could ruin everything…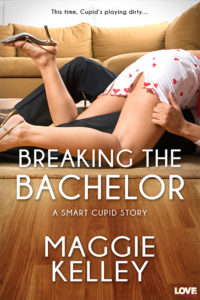 Breaking the Bachelor, is a Kindle deal this month…on sale for just 99 cents.
Lovestruck FB party on 8/20: https://www.facebook.com/events/1481798135473712/