Guest Blogger-Sara Jane Stone
Hi all! I'm Charly, Rebecca's assistant. We thought it'd be fun to do a 'Romance: The Good, the Bad, and the Disastrous' theme with guest bloggers throughout the summer months. Every Monday and Thursday, we'll have a guest blogger talk about fun stuff like horrible dates, good dates, etc. Some bloggers will have a contest, and some won't – it's totally up to them. If there is a contest, I'll randomly draw a winner from the post comments, send the winner's email address to the guest blogger, and they'll take it from there. Rebecca will jump in and blog when she can. For now, enjoy as we play!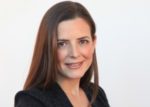 Romance readers are often treated to character interviews featuring our favorite book boyfriends. And while I love chatting with my characters, I thought it might be fun to quiz my real-life hero—my husband.
I wondered what life with a romance writer was like from his perspective. So I sent him a list of questions. And to all of my romance writer friends out there—yes, you can send this list to your significant other and see what he/she says. Oh, and please share
your answers 

SJS: What is your favorite thing about be married to a romance writer?
Mr. Stone: You are a ball of creative passion every day and it's exciting to be around that, connected to it and experiencing the world through it.
SJS: What is your least favorite thing about be married to a romance writer?
Mr. Stone: A unique and rare affliction known as "creative-crazy-desk-o-titis" that seems to have fully infected you.
SJS: You're right. My desk is a disaster area. Now, moving on. Do you read my books?
Mr. Stone: I haven't kept up fully with your prolific production but I'm working on catching up.
SJS: What do you think of when you hear the word "deadline"?
Mr. Stone: I think my wife is astoundingly good at being a disciplined writer so the deadlines aren't an actual problem in my opinion. But your stress level does mount as they approach and I wish there were a little more time break between those periods occasionally. But, I'm proud of your drive to tell your stories and keep feeding your readership.
SJS: Wow. Great answer. I was expecting "I break in hives envisioning all the dirty dishes I'll have to tackle while you write." Now for my last question: What is the most interesting thing you've learned from being married to a romance writer?
Mr. Stone: I think few people have had the opportunity to discuss romantic plots, or debate the logistics for crazy hot sex in the various industries such as timber, search and rescue, trucking, and goat herding over. And most evenings, I have the opportunity to discuss these topics with my beautiful wife over a beer. The interesting things that have come out of those conversations are far too many and too racy to enumerate here.
SJS: Excellent answer Mr. Stone! Thanks for chatting with me. I
owe you a beer (or whiskey) while we discuss SEALs in Vegas 

 ABOUT SARA JANE:
After several years on the other side of the publishing industry, Sara Jane Stone bid goodbye to her sales career to pursue her dream-writing romance novels. Sara Jane currently resides in Brooklyn, New York with her very supportive real-life hero, two lively young children and a lazy Burmese cat. Visit her online at www.sarajanestone.com or find her on Facebook.
FAVORITE QUOTE:
He'd give her an orgasm that would follow her around like her new best friend, daring anyone to look at her and see anything but a sensual knockout. ~Excerpt from TO TEMP A SEAL
LATEST RELEASE:
He can resist everything…except her.
For the first time in her life, art therapist Lucia Lewis is ready to live. And the masquerade ball in Las Vegas is just the place to find a ridiculously hot guy to complete her wicked to-do list. The only rule? Her elegant Venetian mask-which conceals the scars that have always held her back from the life she deserves-stays on.
Navy SEAL Cade Daniels heads to Vegas on a mission to keep his best friend's little sister out of trouble. Except the woman he's sent to find is all heat and flame…and perfectly capable of handling herself. And him. But the moment Lucia's mask slips, the need to heal her, body and soul, is complete and absolute temptation.
But revealing himself could cost him the one thing he isn't willing to risk…his heart.
 GIVEAWAY!
Leave a comment for a chance to win an ebook copy of a title from Sara Jane Stone's backlist. Winner chooses the book and format. (US Only.)