Guest Blogger-Jenn Burke
Hi all! I'm Charly, Rebecca's assistant. We thought it'd be fun to do a 'Romance: The Good, the Bad, and the Disastrous' theme with guest bloggers throughout the summer months. Every Monday and Thursday, we'll have a guest blogger talk about fun stuff like horrible dates, good dates, etc. Some bloggers will have a contest, and some won't – it's totally up to them. If there is a contest, I'll randomly draw a winner from the post comments, send the winner's email address to the guest blogger, and they'll take it from there. Rebecca will jump in and blog when she can. For now, enjoy as we play!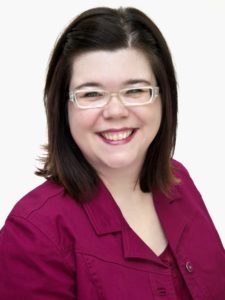 Ah, summer—when the thoughts of at least a portion of the population turn to vacation and amusement parks. It's hard not to be seduced by the thrill of rides when little fairs pop up all over the map on random weekends. Who doesn't like the rush of riding roller coasters?
Me. Well, sort of. See, roller coasters and I have come to something of a truce in recent years. I've agreed to try them out occasionally and they've agreed not to kill me. So, you know.
My history with roller coasters goes way back, to when I was a toddler in Newfoundland, Canada. I don't remember a whole lot about my time in Newfoundland—we moved when I was four—but I do clearly recall four events: learning the f-word, seeing an iceberg, getting a sunburn bad enough to require a trip to the hospital, and screaming so loudly on a kiddie roller coaster at a local fair that the operator stopped it in the middle of the ride, lifted me out, and gave me back to my parents.
That was probably a good hint that me and roller coasters just don't mix.
When I was six, my parents and I went on a trip to California. Of course we had to visit Disneyland, where my mom and dad saw this really neat-looking ride called "Space Mountain". Flying through space sounds like fun, right? I was a Star Wars–era kid! To this day, I don't know how they missed it was a roller coaster. I looked around, wide-eyed, at all the pretty stars as the car went up…and up…and then suddenly it was screaming downwards and I was screaming too, just as loud as I possibly could, begging my dad to make the ride stop, please, let me off!
Then…silence. Dad has told me many times that he thought I'd passed out. No, I'd just needed to suck in more air so I could keep screaming.
Fast forward a couple of years. We were driving home from Calgary to Edmonton, Alberta, and we decided to stop in at an amusement park called Calaway Park. It was a hot day, gorgeous and sunny, and I really wanted to go on the log water ride. It wasn't a roller coaster, right? I'd be fine, I told my parents. Besides, the ride had two hills—a small one was first, which would help me gear myself up for the larger one. I think my parents had some reservations by this point about me and anything even remotely resembling roller coasters, but I'm an only child and I can be really convincing. So we climbed into the log. Up and up we went. Down and down we went. And…yep, screaming ensued. I didn't like it, I wanted off, let me off!
So, as we puttered along in the stream toward the next hill, Dad picked me up and tossed me out of the log onto the grass.
I stood there, stunned into silence. Oh my god, had I finally tipped Dad over the edge with my roller coaster aversion? Instead of putting up with my screaming, he'd just decided to get rid of me?
Then he hopped out of the log ride, too. Mom sat at the back of the log, looking about as shocked as I felt, then she clearly muttered to herself "screw this" and jumped out to join us.
For the record, getting off a ride halfway through has a tendency to panic park administrators. I don't recommend it.
I finally conquered my dislike of roller coasters as a teenager, thanks to an overnight trip to Canada's Wonderland in Toronto. I don't know if it was because I was punch-drunk with fatigue at 2 a.m. or what, but my friends convinced me to try out the Vortex, an under-track roller coaster. I'm still not a fan of that initial drop, but otherwise it was like being in an airplane. Which, apparently, I can handle no problem. Go figure.
Since then, I've also experienced roller coasters with loop-de-loops (which are fun!) and coasters where you're sitting on a seat under the track with your feet dangling in the open air (not so much fun). I refuse to go anywhere near drop-zone-type rides. Ever. But even though my truce with coasters seems to be holding, for summer vacation, point me at a quiet cottage and a beach—I'll save the thrills and excitement for my books.
ABOUT JENN:
Jenn's always been drawn to weird and wonderful stories, particularly those juxtaposed with our normal, boring world. Her love of the written word prompted her to get a Bachelor of Arts in English Literature from the University of Ottawa, and she's spent the years since working in corporate and web communications—and dreaming up weird and wonderful stories of her own. She currently lives outside of Ottawa, Ontario, with her husband, two kids, and her writing helper, Alenko the husky.
FAVORITE QUOTE:
These were the best moments. The kisses that just happened—that could only happen with Zed, the only man he felt fully comfortable with. Kisses were intimate and personal. They were promises without words. And, really, who needed words? Felix's tongue never got him into trouble when he was kissing.
~ Excerpt from Lonely Shore, book 2 of the Chaos Station series
UPCOMING RELEASE: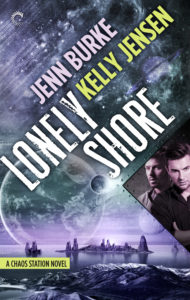 LONELY SHORE-the second book in the Chaos Station m/m sci-fi romance series:
All they can do is live day to day…
Felix Ingesson has returned to his duties as the Chaos's engineer with Zander Anatolius, his ex-boyfriend-turned-broken-super-soldier, at his side. Hope means something again. But there's nothing Felix can do to battle the alien poison flowing through Zander's veins, or his imminent mental decline. With each passing day, the side effects of Zander's experimental training are becoming more difficult to ignore.
When the ruthless Agrius Cartel seeks their revenge—including an ambush and an attempt to kidnap the Chaos's crew—Zander is pushed over the edge. He can no longer hide his symptoms, nor does he want to. But hurting Felix when he's not in control of himself is Zander's worst nightmare—when it nearly happens, he agrees to seek help. Even if that means trusting the unknown.
As Zander places his life in alien hands, Felix appoints himself his lover's keeper. And though he tries to be strong, he can't ignore the fact that he might lose Zander…forever this time.
 CONTEST:
Leave a comment below for a chance to win a $10 Amazon gift card. One winner will be chosen randomly at the end of the day Wednesday, June 17.