Guest Blogger-Asa Maria Bradley
Hi all! I'm Charly, Rebecca's assistant. We thought it'd be fun to do a 'Romance: The Good, the Bad, and the Disastrous' theme with guest bloggers throughout the summer months. Every Monday and Thursday, we'll have a guest blogger talk about fun stuff like horrible dates, good dates, etc. Some bloggers will have a contest, and some won't – it's totally up to them. If there is a contest, I'll randomly draw a winner from the post comments, send the winner's email address to the guest blogger, and they'll take it from there. Rebecca will jump in and blog when she can. For now, enjoy as we play!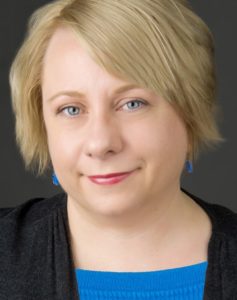 I met my husband because of tequila and a roommate's paranoia. Our first date was a blind one, the kind you arrange yourself. At the time, I lived in California's San Francisco Bay Area with my married friends Bobby and Andrew. I knew Bobby from college and he had met Andrew while working in the UK. Their marriage was legal in Great Britain, but at that time, the US did not recognize their union. Andrew's immigration status was therefore always iffy, a topic he and I discussed almost as often as my love life, or lack thereof. Even though the Bay Area was predominantly male, I worked in a small IT company where everyone was older than me by at least ten years. And there was a reason the women there used to say "The odds are good, but the goods are odd." Many of the guys were introverts who weren't comfortable talking to potential partners. They weren't comfortable talking at all.
One Thursday night while Bobby taught evening classes, Andrew and I indulged in our usual activity of watching NBC's lineup while enjoying a pitcher or two of margaritas. As the cast of Friends sorted out their love lives, I once again complained to Andrew about my lackluster dating record.
This time, he held up his hand to stop my whining and threw a newspaper at me. "Check out the personal I circled for you."
"You're shopping for guys for me through the ads. Seriously?"
We usually made fun of the ads in the Bay Area free newspaper, but never read them for real. I turned to the ad Andrew had picked out and read the beginning: "Bashful Brit looking for monogamous relationship…" I threw the paper back at him.
Instead of laughing as I expected, he took my hand. "Darling, you really need to get out more. Why don't you give this bloke a call and see what happens."
I began to answer, but the opening music of ER interrupted me and as we settled in for an hour in the emergency room of Chicago's fictional County General Hospital, Andrew sighed. "Why anybody thinks that guy Clooney can act is a mystery. He'll never get another role after this show."
I punched his shoulder to shut him up. I was quite happy watching Dr. Ross flirt with the nurses.
Two hours later, I dialed the numbers listed in the ad. Maybe the tequila in that last pitcher had suppressed my inhibitions. Maybe I couldn't live down a dare that Andrew had thrown in after our first pitcher. Or, maybe I wanted what Bobby and Andrew had and thought meeting a Bashful Brit was a step in the right direction.
* * *
That weekend, I was cat and house sitting for my boss. In addition to giving me some time away from living with a couple, his house offered a multi-million-dollar view of the San Francisco Bay. On a clear day, I could see from the Bay Bridge to the abandoned salt ponds just north of San Jose. At night, car headlights illuminated busy streets like El Camino Real and the blinking lights of air planes going in for landing at SFO reflected in the shiny glass towers of the Oracle Corporation. I spent as much time watching the view as I did taking advantage of my boss' big screen TV. I was enjoying a movie when my phone rang and when I answered, Andrew's panicked voice startled me. "I'm going to be deported."
Not again, I thought.
Every time our landline had a hang-up or callers asking for people we didn't know, Andrew was convinced the calls were from the Immigration and Naturalization Services (INS).
"This English bloke called and asked for you. After I took a message, he wanted to know if I was British. When I said yes, he said, 'fancy that' and hung up on me."
"What was the guy's name," I asked.
"Mike."
"That's the guy we called on Thursday night. He probably thinks I collect British guys."
I couldn't stop laughing, but Andrew was not amused. "You have to call him back and go out with him to make sure he's not an INS agent."
* * *
Mike was pleasant, but a bit nervous on the phone, as was I. Even though he seemed suspicious about me sharing a house with another Brit, we made tentative plans to go out for dinner later in the week. I called Andrew back to assure him that Mike was a software engineer. Not convinced, he answered, "I won't believe it until you actually go out with him."
* * *
On Mike's suggestion, we met for dinner at an Indian restaurant. The date went fairly well. We chatted pleasantly between short awkward silences. As we walked out, Mike suggested we'd to an Irish pub to meet up with a few "mates" of his.
I knew Mike was a regular when the waitress greeted him by name. When we stepped deeper into the smoky interior, a group in a corner shouted out "Mike" similar to the way Norm used to be greeted on Cheers.
More people than I could keep straight introduced themselves, including a striking blond, who happened to be Mike's very recent ex-girlfriend. As the evening progressed, the crowd swelled and Mike and I ended up on opposites ends of an L-shaped couch. Sitting next to his ex, I chatted with her about her job while a nervous Mike tried to overhear the conversation. A beautiful Asian woman obstructed his view. She'd had some kind of corrupted data problem and wanted Mike to figure out how to fix it. A very charming guy sitting on my other side, who had introduced himself in a sexy Welsh accent, offered the opinion that just because the Asian woman was someone Mike had slept with, he shouldn't feel obligated to give her free technical support.
At this point, Mike's ex stretched out her very long legs so that the Welsh guy and I could admire her new pedicure. Her black with white polka dots nails perfectly matched the bows on her high-heeled sandals. I compared her feminine footwear to my black Dr. Martens, her short flirty yellow skirt to my black Levi's, and decided that anybody who used to go out with this stylish woman was not my type. As I stood up, Mike hurried to my side and declared he'd walk me to my car. Before I drove away, he asked me out for the following weekend. I politely declined.
Back home, Andrew was sitting up waiting for me. "So, is he with the INS?"
"I don't think you have to worry about that. The guy is too busy chasing women to have time hunting expired visas," I answered.
* * *
Mike called a few times and asked me out again I declined each time, using my graduate thesis as an excuse. Then one evening, he called to invite me to a barbecue at the cute Welsh guy's house.
"Hm, Welsh you say?" I pretended to search my memory. "Oh yeah, I think I remember him now."
The barbecue was in full swing when we arrived. Mike walked me around the place, introducing me to everyone. All the guests were male except for four women seated in the kitchen. They had a large selection of Snapple placed on the table.
"Hey," a stunning black haired beauty called out to me. "Pull up a chair. We've got important business to attend to." She shooed Mike out. "This is no place for a man. Go outside and cook with fire."
Another short-haired, fast-talking woman explained what the task at hand was. "So we have a big bottle of vodka, but no orange or tomato juice. The goal is to figure out which flavor of Snapple works best in our drink."
As the tasting continued, the women grilled me about who I was, what I did and how I'd met Mike. I wasn't sure he wanted it known that he'd placed a personal add, but since we hadn't synchronized our stories, I figured it was better to stick to the truth. My new friends seemed a little taken aback, but quickly recovered. They told me stories about Mike and I got to know a different person than the one I thought I had gone on a date with. Their Mike was a great friend, a fantastic coworker, and always the first one to lend a helping hand.
Eventually we ran out of vodka, perfectly timed with the hosts deciding to move the party to the pub, which was walking distance from the house. I asked Mike if he expected his ex to show up. He looked embarrassed when he answered, "She's only been there once before. I have no idea why she was here that last time. I know how that must have looked."
By the end of the evening, my view of Mike had altered completely. Now I was quite keen on going out with him.
And we did see each other, several times per week. Each time Mike walked me to my car after and we talked for a long time before he left to go home. Except for a hug or two, there was almost no physical contact. I figured he'd moved me into the friend zone and I'd lost my chance.
* * *
About six weeks after our first date, my birthday came around. I invited Mike to join me and some friends at a club in San Francisco. We had a great time dancing and hanging out, but again, Mike acted more like a friend than someone interested in dating. He lived in the south bay, about an hour and a half from San Francisco, so when the club closed I asked Mike if he wanted to just crash at our place. He accepted and when we got to the our townhouse, he bounded up the stairs to my bedroom.
I followed, slightly confused. "What are you doing?" I asked.
"What do you mean? You asked me to spend the night." Mike stripped off his clothes and made himself comfortable in my bed.
"Yeah, like on the couch."
"Oh, is it too soon in our relationship?"
"What relationship?"
"We've been dating for a month."
"We haven't even kissed."
"I can fix that." Mike reached for me and I lost a few minutes as his lips touched mine. When I came too again, I was even more confused.
And a little hot. Okay, a lot hot.
"I can't believe you didn't know we were dating," Mike said. "I've been pursuing you forever."
"How have you been pursuing me?" I was still confused.
"I've been calling you weekly."
I may have been bad at interpreting Mike's sign of intent early in the relationship, but I definitely got better. Or, maybe he just communicated clearer. Five months later, we moved in together. Four months after that, Mike proposed. This year, we celebrated our sixteenth anniversary.
 ABOUT ASA MARIA:
Asa Maria Bradley grew up in Sweden surrounded by archaeology and history steeped in Norse mythology, which inspired the immortal Vikings and Valkyries in her paranormal romances. She also writes romantic suspense and currently resides on a lake deep in the pine forests of the Pacific Northwest with a British husband and a rescue dog of indeterminate breed. Her debut book VIKING WARRIOR RISING is released by Sourcebooks on November 3.
Visit Asa at www.AsaMariaBradley.com and sign up for her newsletter to get book news, bonus materials, and fun giveaways.
LATEST RELEASE:
Viking Warrior Rising:
Immortal Vikings are among us.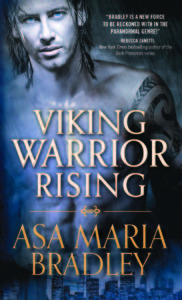 Leif Skarsganger and his elite band of immortal warriors have been charged to protect humanity from the evil Norse god Loki.
Under attack from Loki's minions, Leif is shocked to encounter a dark-haired beauty who fights like a warrior herself. Wounded and feverish, the Viking kisses her, inadvertently triggering an ancient Norse bond. But when Naya Brisbane breaks away and disappears before the bond is completed, Leif's warrior spirit goes berserk. If Leif doesn't find her fast, he's going to lose himself to permanent battle fury.
But Naya doesn't want to be found…and he'll do anything to find her. Because they're both running out of time.
Release date November 3 and available for pre-order at:
GIVEAWAY
What's the most confusing courtship or date you've experienced? Leave a comment below for a chance of winning a prize package consisting of: a $10 Amazon or Barnes & Noble gift certificate (your choice), a cute Viking Ducky, and some fun Viking souvenirs I brought back from my visit to Europe this summer.