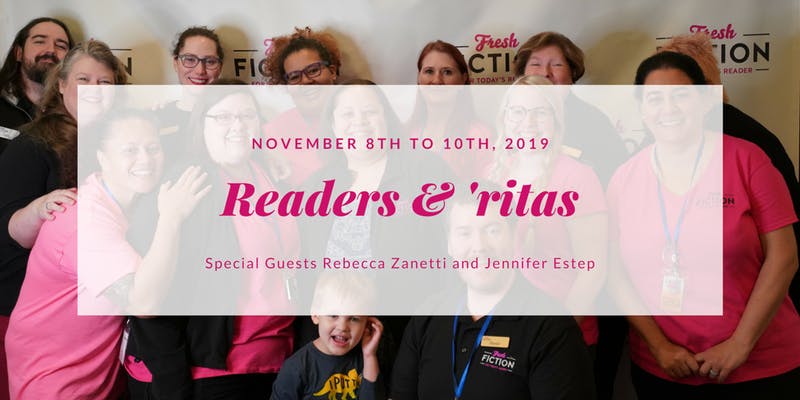 11/08/2019 - 11/10/2019
All Day ET
Location
Hilton Garden Inn Dallas/Allen
Join us for the Readers & 'ritas Weekend in 2019, held at the Hilton Garden Inn in Allen, TX on November 8-10, 2019.  To register: https://bit.ly/2H23Xj4
Readers & 'ritas is a weekend getaway for book-loving readers and includes:
A private signing with all of our authors
Raffle baskets
Signature bags stuffed with free books and swag
Opening Night Scavenger Hunt with attending authors
Dinner and Conversation with a GOH, every table with Author Host
Author hosted pajama parties
Breakfast and Conversation with a GOH
Saturday panels
Author Lounge where authors and readers talk about BOOKS!
Craft rooms
Famous Fajita lunch with an author host at every table
Private Signing during margarita hour
Photo Booth fun
Send-off Brunch
We're excited to announce our Guests of Honor will be Rebecca Zanetti and Jennifer Estep!
The author list will be updated as new authors join.
The Writing Workshop on Friday, from 9:30 am to 3:30 pm, is included in the price of the Weekend Pass.