Guest Blogger-Rebecca Brooks
Hi all! I'm Charly, Rebecca's assistant. We thought it'd be fun to do a 'Romance: The Good, the Bad, and the Disastrous' theme with guest bloggers. Every Friday, we'll have a guest blogger talk about fun stuff like horrible dates, good dates, etc. Some bloggers will have a contest, and some won't – it's totally up to them. If there is a contest, I'll randomly draw a winner from the post comments, send the winner's email address to the guest blogger, and they'll take it from there. Rebecca will jump in and blog when she can. For now, enjoy as we play!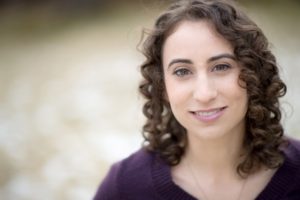 In April 2015, my brother passed away after a long and heartbreaking struggle with depression. I know, this is a huge downer, but bear with me. Because I've been thinking a lot about relationships in the eight painful months that have passed, and I think I've stumbled on a little wisdom: be selfish with your love.
Once, on a first date in college, the person who'd asked me out started talking about family while we were heading to a café. I don't remember what I said, but my brother was in the middle of a particularly difficult period and I was trying to lighten the mood—not fair, probably, but I'm not getting that intense on date number one. Well, whatever I said was clearly the wrong thing because my date started crying in my car.
We didn't hang out much after that. Because if you're going to be in my life, romantically or otherwise, you need to be able to support me. And that's the biggest piece of unsolicited advice I want to shout from the rooftops. Be with the person you want to be around in the worst possible moments of your life. Not just the person who sweeps you off your feet, but the one who'll take off from work at a moment's notice, and give you cookie wrappers that say "The Power is Within" to make you smile, and make lunch for your mom and sit with your grandma and listen while she tells the same stories over and over again.
If there's one thing I've been constantly reminded of during this, the worst period of my life, it's how generous, loving, and amazing my family is. And how deeply my husband cares for me in all the small ways that matter. (And how much writing and reading about Happily Ever Afters is the best job I could ever imagine.)
I try to stay from people who need comforting when it's their turn to comfort me—like the person I once dated who got upset when I had to cancel plans to go to a funeral. So I say be with someone you can be selfish with when it's your turn. And someone you'll be just as giving to when the time comes—the person you'll go above and beyond for when they are in need. Without resentment, without keeping score, but because that's what we do for the people we love.
ABOUT REBECCA:
Rebecca Brooks lives in New York City in an apartment filled with books. She received a PhD in English but decided it was more fun to write books than write about them. She has backpacked alone through India and Brazil, traveled by cargo boat down the Amazon River, climbed Mt. Kilimanjaro, explored ice caves in Peru, trekked to the source of the Ganges, and sunbathed in Burma, but she always likes coming home to a cold beer and her hot husband in the Bronx. Her books are about independent women who leave their old lives behind in order to try something new—and find the passion, excitement, and purpose they didn't even know they'd been missing.
Find Rebecca on Facebook, Twitter, Instagram and Google+. Check out her books and sign up for her newsletter at rebeccabrooksromance.com.
FAVORITE QUOTE:

LATEST RELEASE: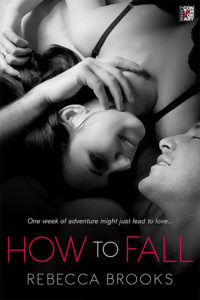 How to Fall

One week of adventure might just lead to love…
Julia Evans has always put others ahead of herself—her high school math students, her troubled best friend, and her ex. But with New Year's approaching, she buys a round trip ticket to Brazil. For one week, she can put her needs first. She can meet a stranger in the hotel pool at midnight and dance all night on the beach.
Screenwriter Blake Williams has to keep moving before Oz's latest scandal catches up to him. But the dark-haired beauty with a backpack and an adventurous streak is messing with his plans. He can't seem to walk away from her. But secrets have a way of coming out, and when the week is up, Julia and Blake will have to decide if they're jumping into the biggest adventure of all or playing it safe.
Excerpt: entangledpublishing.com/how-to-fall