Guest Blogger-Tamara Hughes
Hi all! I'm Charly, Rebecca's assistant. We thought it'd be fun to do a 'Romance: The Good, the Bad, and the Disastrous' theme with guest bloggers throughout the summer months. Every Monday and Thursday, we'll have a guest blogger talk about fun stuff like horrible dates, good dates, etc. Some bloggers will have a contest, and some won't – it's totally up to them. If there is a contest, I'll randomly draw a winner from the post comments, send the winner's email address to the guest blogger, and they'll take it from there. Rebecca will jump in and blog when she can. For now, enjoy as we play!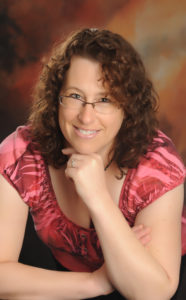 I met my husband when I was five years old. That's right. It was love at first sight. Okay, not really. In fact, I barely remember it.
My parents bought the house his parents had built on the outskirts of a tiny town known as Stratford. He and his family then moved two miles away to live on a dairy farm. We went to separate schools until the 5th grade, and then it was love at second sight. No, not yet.
We attended the same high school and were in many classes together. We became casual friends, although I had a crush on him my senior year. At Winter Carnival, Prom, whatever, I always asked him to dance with me once, and he would, then return to his friends. He never got the hint. Go figure.
After high school, we ran into each other again at a graduation party. I had some drinks (shh, don't tell) and followed him around like a lost puppy, and at some point in the night he told me he hadn't given me a graduation kiss yet. Sigh. A kiss. And yup, we made out for a while. Best graduation party ever!
Being the romantic, I expected him to call the next day and ask me out. He didn't. Apparently I'd read more into the situation than he had. So like a fool, I mooned over him all summer, until I found out in the fall that he had a girlfriend. Bummer.
My crush must not have been that big because I decided it didn't matter. I was going off to college, and there would be plenty of guys there. No problem. The first couple of weeks after school began, I hung out with girls from my high school, and one night, there he was.
He joined our group of small town kids. Again, no problem. I was so over him anyway, and he was a nice guy. As the school year progressed, our group began to break apart as we expanded our circles of college friends. As a fairly shy introvert, I didn't make friends as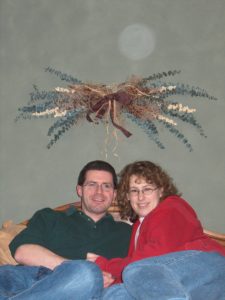 fast as others. So one night, all the friends I'd counted on to eat dinner with me had other plans. Which left me with two choices. Eat alone, or call Jeff. He still had a girlfriend, but I wasn't interested in a date, just dinner with someone. I paced and stewed about asking him for quite a while before I finally reasoned that worst thing he'd do was tell me no. So I made the call. And we went to the cafeteria that night together, as friends.
Soon it became a regular thing. We ate dinner every night together, studied together, hung out and talked. All as friends. In fact, he became my best friend. The best friend I've ever had.
One weekend, his girlfriend broke up with him. The long distance relationship just didn't work out. At the time, nothing changed between us. We stayed friends. He even told me who he was thinking of asking out on a date.
We'd been hassled for weeks by a friend who couldn't understand how we could spend so much time together and not date. One night that friend spoke up again, and while I ignored it, something clicked in Jeff's head. He kissed me that night. Funny to look back on it now, but I pulled back and asked him if he would remember this kiss the next morning. He said he would, and he did. We've been together ever since. That was over twenty-six years ago, and we're still going strong. He's my partner in life, my partner in crime, and the best guy I've ever known.
 ABOUT TAMARA:
A small town girl with a big imagination, Tamara Hughes had no idea what to do with her life. After graduating from college, she moved to a big city, started a family and a job, and still struggled to find that creative outlet she craved. An avid reader of romance, she gave writing a try and became hooked on the power of exploring characters, envisioning adventures, and creating worlds. She enjoys stories with interesting twists and heroines who have the grit to surmount any obstacle, all without losing the ability to laugh. To learn more, stop by her website: www.tamarahughes.com. You can also find her on:
Facebook: www.facebook.com/tamarahughesauth
Twitter: www.twitter.com/TamHughes
Goodreads: www.goodreads.com/author/show/7738043.Tamara_Hughes
Amazon Author Page: www.amazon.com/author/tamarahughes
FAVORITE QUOTE:
A crisis of her own making, yet again. Would she ever be free of this curse that followed her?
~Excerpt from From Beauty's Curse
LATEST RELEASE:
BEA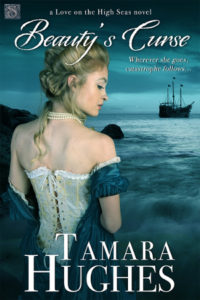 UTY'S CURSE:
England, 1722
Amelia Archer will be the ruin of her family. Her extraordinary bad luck is burden enough, but her sweet, trusting nature often lands her in impossible scrapes. After the last straw, Amelia's harried father ships his unfortunate daughter off to the Colonies to live with her aunt. But wherever Amelia goes, bad luck is sure to follow…
Pirate David Lamont is taken with the lovely young Englishwoman the moment she's pulled aboard from her sinking vessel. But sailors are already a superstitious lot and Amelia is unwelcome. In a feat of chivalry, David defends and claims her for himself…
Now their fortunes—for good or ill—are invariably tied. But as much as she longs for him, Amelia cannot allow a romance. For a lady of misfortune can only bring ruin to those she loves…